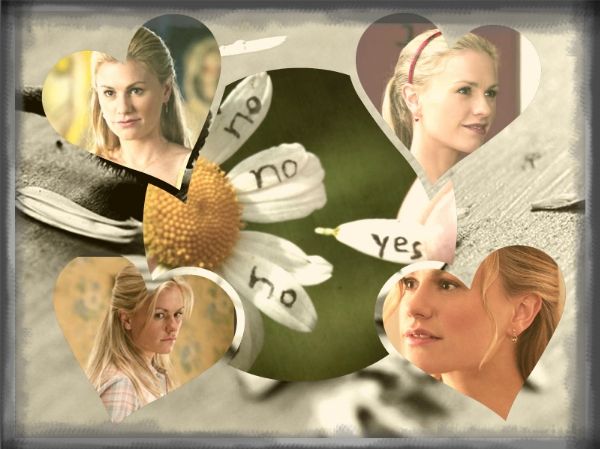 Name: Delilah Marie Bissette
Gender: Female
Date of Birth: 8/16
Age: Twenty-three
Sexual Preference: Straight
Face Claim: Anna Paquin
Role: Southern Temptation
Family/Friends/Pets/Etc: Her father Ricky, her step-mother Carol, and her little half-brother Wyatt. Her father has worked at a steel mill since as far back as Delilah can remember. She has never had any contact with her birth mother, who went to jail for writing bad checks when she was three years old. As far as she's concerned Carol is her mother. Wyatt is eighteen, a senior in high school, and up for a full ride scholarship to college through football.
Willow Baxter
has been Delilahs best friend since they were in elementary school. They have been practically inseparable since the day they met, she considers Willow to be the closest thing she'll ever have to a sister.
Rhett J. Buchanan
, started out as a fried that she met through Willow, but for some reason she just can't keep away from him. No matter how many times she tells herself it's wrong, and that she's hurting Willow there is just something about him that pulls her in each time she and Rhett are together. She's basically at war with two halves of her heart and her head all at the same time.
---
---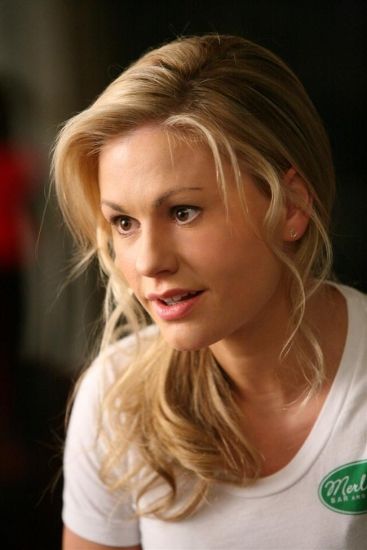 Height: 5'5
Weight: 128 lbs
Hair: Blonde
Eyes: Brown
Delilah has always described herself as someone who just cleans up nice, when she's at work waiting tables at the Southern Comfort Diner she can end the day looking like a mess. Food and ink stains on her shirt and apron, her medium length blonde hair flying away from the ponytail she typically sports. Maybe even smudges on her face, but after a nice shower that all changes. She loves dresses, and jewelry but nothing too flashy, simple yet beautiful is what she prefers. She only wears enough make up to cover her flaws when she needs to, however there is a tomboy side to her as well. Delilah figures this is from her dealing with her little brother, playing football in the back yard. Some days she just wants to sit down in old pair of jeans, a flannel shirt and sit around the house drinking a couple of beers.... well maybe more than a couple.
Delilah doesn't think much of herself, not that she puts herself down she knows that she's a decent looking person. She's just not full of herself, one thing she is self continuous about is the gap in her two front teeth. When she was a child she often got teased about it, and it was something that followed her through high school. However when she made a comment about getting her teeth fixed to her last boyfriend he commented that he thought it was cute.... she hasn't worried about it too much since then.
Personality: Fairly easy going and caring about everyone she considers her friends or family. Often times, her friends have commented that shes like a mother hen that wants to fix everything if something goes wrong. Perhaps that is why this whole relationship between she and Rhett bothers her so much. Never in her wildest dreams did Delilah ever think that she would be in a love triangle with her best friend. That motherly part of her wants to fix the whole situation, and she tells herself that she needs to break away from Rhett for the sake of Willow. But when he smiles that roguish smile, and puts his hand in hers, he melts her like butter on a hot skillet and before she knows it her heart and well other things knock out any sense that she might have had before. There's a connection that she feels with this man every time they're together that she's never felt with any other man. But its a big risk to take when he's supposed to be her best friends boyfriend. She doesn't know what she would do if Willow found out and she lost Willow. But on the other hand she doesn't want to loose Rhett and possibly miss out on the opportunity to be with a man that makes her feel complete. I guess it all boils down to what is more important to Delilah, and Rhett's true feeling for her. Whether she's a random fling, or whether he feels the same for Delilah that she feels for him.
Hobbies/Interests: Football, she loves watching it especially college football, her favorite team is the Tar Heels.
History: Delilah's life has been pretty normal since the beginning well since her father got custody of her at the age of two. Her birth mother Tammy was a random fling between her parents and Delilah was the result. She doesn't remember much but her father said that Tammy had never really been much of a mother and when she was turned over to her father the doctors has said that Delilah was under weight and should have been walking already, but at the age of two she was still cruising around holding onto things like a toddler. A year after her father got custody Tammy was sent to jail for writing bad checks, and a list of dozens of other things. When Delilah was four, her father started dating Carol, she was a secretary in the office at the mill and her father always flirted with her at lunch breaks and when he would go to pick up his weekly check. Eventually he finally asked her out, and after about six months of dating they decided to get married. By then Delilah was attached to Carol and from then on she was 'Mamma'. By the time Delilah was five and starting school, Carol gave birth to Delilah's little brother Wyatt, she was happy to now have a little friend but little brothers still get on your nerves at some point.
As her elementary years went along she met Willow who was new to their class and the pair was immediately drawn to one another. From that first day on Willow and Delilah were practically inseparable, they always played together at recess, they sat next to each other whenever they could manage, they even got in trouble together multiple times, for going to the restroom at the same time and playing in the sinks. As the pair grew up together, they had sleep over's at each other's houses, play dates, any time they could manage to be together they would. Delilah began to call Willow the sister she never had, however Delilah's father was never too happy to interact with Willow's parents. After they would leave a party, or Willow would go back home he would complain about how uppity and stuck up they were. He always commented that he was surprised that they let their daughter play with the daughter of mill worker. This was typically followed by a hiss or a hush from Carol, who always said "
Ricky, shut up... little pictures have big ears
." The girls friendship grew, on through middle school and then to high school, and then something terrible happened. Delilah's father grew ill and it was determined that he was in the early stages of cancer, Delilah was preparing to start college, but put that all on hold to help her family while her father couldn't work because he was going through chemo. Eventually he was given a clean bill of health, but the whole ordeal had put a strain on Delilah's friendship with Willow. Delilah would get calls from Willow wanting to go out but, she would have to turn down her best friend because she had to work or do something around the house to help her mother. Things started to recover but by then Delilah had gotten so much into the rhythm of working she decided to hold off longer on going to college keeping her job at the Southern Comfort Diner.
It wasn't long before Willow introduced her to Rhett, after the couple had been on a couple of dates, seems Willow had met him when he was fixing the tires on her car. It always went through Delilah's head that he wasn't even Willows type but as far as she could tell the pair was working out well. And that as they say was that..... two people meet.... become friends.... then become something more. But at what cost?