---
•
Grade:
Senior
•
Gender:
Male
•
Nationality:
Japanese
• STATS:
-
Intellect:
7
(Gained from studying)
-
Physical/Sporting Ability:
2
(Gained from practice)
-
Charm:
1
(Gained from flirting and being successful, if unsuccessful will decrease)
-
Popularity:
0
(Gained from being talked about or mentioned by other characters in any way)
•
Appearance:
Raiden is a tall, lean-built but slender young man. He has short, messy purple hair, which reaches just over his shoulders, and red eyes. Over his right pectoral muscle, he has two piercings, diagonally aligned from each other. The lower stud is nearly twice as large as the other one.(Credit to Wiki) ((His face claim is Shin from Amnesia for further reference.))
•
Your most important stat:
Intellect
•
Which stat appeals to you most:
Intellect/Physical Sporting Ability
•
Secrets:
He's a
Kleptomaniac
but does try to keep it under control. There have been times when he successfully stole something, only to go back to the store and return it afterwards.
He's a well respected
forum moderator
under the user Dodo-chi, beside Momo so they sometimes talk online but they both have no idea of their real identities or that they are attending the same school for that matter.
He
tutors
for a price despite his bad school record of always getting kicked out.
He has a pet dog named
Shoo
because he wanted the stray to leave him alone but it never did so he reluctantly decided to keep it.
He is a guitarist and the
lead singer
of a garage band called 'Detour' who perform gigs at random places. Their music isn't limited to any specific genre of music as they are very open to variety and adapt well.
---
•
Family members and your relationship with them/Who you live with:
He lives
here
with his cousin Mai and dog Shoo of course.
The Drama Mama
Mrs. Maeko Kon
((Face claim: Haruka Gracia))
She's... she's quite embarrassing. It's hard to go around anywhere with her because men start whistling as if she were a dog just because she has an abnormally large bust.. which I still suspect is plastic surger--- /slapped.
---
The Scumbag Ol' man
Mr. Gokomatsu Kon
((Face claim: Kandata))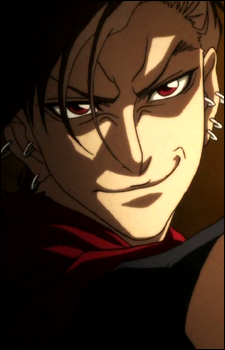 I know my mother can be hard to deal with but cheating on her as he always does, is unforgiveable.
As long as I grow up to be a man of honour and respect and everything else my dad couldn't live up to be, then I'll be satisfied.
---
The Distant Cousin
Mai Kon
She isn't the way I remember her from when she was younger but I guess people change overtime.
---
• Relationship Statuses:-Juniors
Momo Yakamoto
Kaoru Inoue
Jonathan Fenix
Bishop Trander
Daniel Trist
Arietta Hakushiro
Sera Katoshida
Keiko Misao
Mai Kon
Yumi Lee
-Seniors
Silas Fuerst
Aeon Shirokami
Kei Takeda
Devone Kim
Aya 'Anya' Fukushima
Cassiopeia Elegy Argyris
Akira Miyuu
Natsu Tanaka
---
Time for School...