• Grade: Senior
• Gender: Male
• Nationality:
Half Japanese, Half American
• Appearance:
No piercings or tattoos whatsoever.
He's always caught wearing a scarf even in the heat of summer.
• STATS:
-Intellect: 7
-Physical/Sporting Ability: 3
-Charm: 6
-Popularity: 20
• Your most important stat: Intellect
• Which stat appeals to you most: Charm
• Secrets:
He's allergic to flowers
Has never had a girlfriend or gone on a date.
MAJOR SECRET:
He used to be head over heels for Momo three years ago
but after confessing to her and a slight misunderstanding..
She rejected him and they'd been out of contact since.
So now they are enemies.
Dun dun dun.
• Family members and your relationship with them:
1. Mother/ Yuki Laurence: Deceased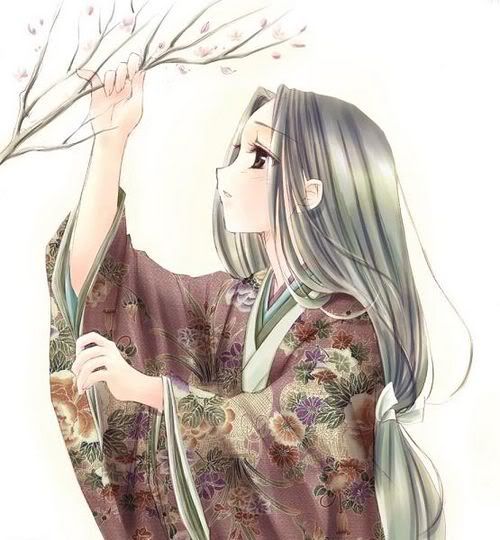 2. Father/ Charles Laurence: Not close.
Hardly communicate although they live in the same household.
His father won't even look at him or his brother because their eyes accurately resemble his deceased wife's.
3. Younger Brother/ Jiro Laurence: A continuous annoyance.. but they have their moments.
---
JUNIORS
Momo Yakamoto:
Enemy
Sometimes I wish I didn't have to hate her so much..
--
She seems nice to everyone but me.
--
Lost my first kiss to her.
Sera Katoshida:
Acquaintance
Seen her hang out with Momo.. but she doesn't hate me too cause she called me 'cute'..
--
Still just.. 'cute'. lol.
--
She's... fit for parties I guess.
Bishop Trander:
Acquaintance/Junior
My new junior that acted like a pervert towards Akira. I don't know if we'll get along..[/i]
--
He's alright I guess.. doesn't seem like he meant any harm but he does seem a little intimidated by me?
--
He seems pretty harmless.. probably just a misunderstanding back there.
--
Who am I to judge him, I acted a lot worse.
Kaoru Inoue:
Friend
Just met the junior but I already feel obliged to look out for him?
--
Lucky kid.. he makes scoring girls sound so easy.
--
He's looking out for me too.. glad we're friends.
--
He seems to have a bit of a short fuse but it was with Silas, so it is thus rational.
Yumi Lee
:
Friend
Song:
http://www.youtube.com/watch?v=HcdJhahlewY
I was feeling pretty down about Akira until she showed up with an old time favourite candy!
--
I know I just met her but, she accepts me for who I am even when I mess up real bad.
Jonathan Fenix
:
SENIORS
Silas Fuerst:
Acquaintance
He's a flirt the rumours say but I'm not one to judge. Would be nice to see a girl sweep him off his feet for once.
--
Shit we're sharing a cabin and I hardly know him..
--
The rumours were not wrong..
--
Him and Akira are close buds, no competition there.
Akira Miyuu:
Not sure
Song:
http://www.youtube.com/watch?v=OTmlg82F_-U
She's really different from the other girls I know..
--
She's exactly like other girls..can't say I'm not disappointed.
--
I messed up but I had the right intentions in what I said..
Kei Takeda:
Acquaintance
He punched me the other day to protect Momo and like hell it hurt!
--
Now he looks to be flirting with Akira which bugs me for some reason.
--
Akira hates him plenty cause of the bus incident I think.. poor guy. Don't think he deserves it.
--
He seems like a good guy, wouldn't mind being friends.
--
Hanging out with Devone is a bit odd, don't you think?
Devone Kim:
Acquaintance
The devil.. not judging from rumours alone but she acts like she hates everyone.
--
She's been giving people trouble since she got here.. Akira included.
--
She seems to be more civil than before but don't know how long that will last.
Aeon Shirokami/Belrose:
Time for school!