Aaron Trevino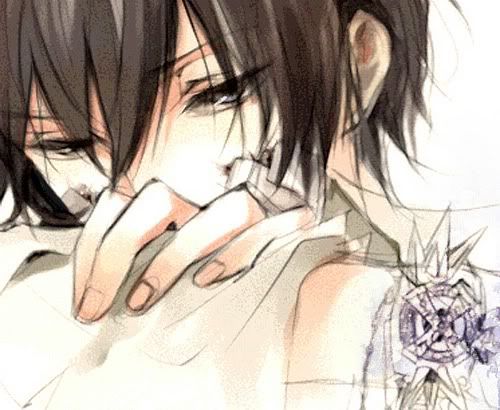 Age
Appears 17 or 18
Role
Demon 4
Gender
Male
Personality
For a demon, Aaron is pretty childish. Although he's not the youngest from the 6 demons, he still acts like one. He didn't like the idea of doing this whole revenge thing from the beginning. Aaron likes to have fun, and is almost always energetic. Being that he can turn into a wolf, he likes to spend most of his time outside. He enjoys meeting new people. Therefore, you can easily get along with him, as long as you don't have a problem with him. Aaron shows a lot of curiosity, and may get distracted easily. Sometimes, he acts more like a wolf than a demon. When it comes to taking sides, Aaron likes to remain neutral, unless it's for the person he really cares about.
Likes
-Getting a pat on the head
-Canine animals
-Outside
-Watching the sky
-Running
-Human 4
-Having fun
-Learning something new
-Sweets
-Taking naps
Dislikes
-Cats
-Being locked inside
-Boredom
-Bitterness
-Being forced to do something
Crush
Isabella Valentine
Skills/Abilities
-Can turn into a wolf
-Has a great amount of stamina
-Has fast reactions
-Can climb fairly well
-Very good at agility
Appearance Description
Aaron has dark black hair, and grey eyes that appears to be silver. Even as a human, he has sharper canines. He keeps his hair in mid-length, just below his earlobes. He stands to be about 5'8 and weighs 110 pounds. He's lean with a few muscles hidden under his loose clothing, but isn't buff. Aaron is slightly pale in to skin tone, but isn't ghostly pale. He's easily seen with a smile on his face, or a curious look. When it comes to clothing, he goes for a casual look instead of a formal look.
Family
Nevaeh Ruth
Dainn Triste
Ryu Akuma
Haydee Resumi