Nevaeh Ruth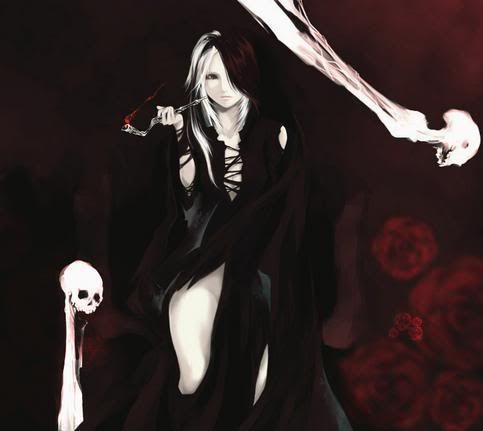 Age
19
Role
Demon 2
Gender
Female
Personality
Nevaeh has always been a cold demon. Maybe it is the irony of her name (Heaven spelled backwards) or maybe it is because her appearances allow her to act whichever way she wants. Like the jaguar she can turn into she is fiery, sly, and vicious. Her only humor is dry and brutal often using another person or demon as her toy at her expense. She likes mostly to tease demon boys and make them her puppets. It has actually become a habit she needs to dispense herself of. She is very intellectual and judges every situation before acting upon it. Her worst fear is to fall in love.
Crush
None for now, but (reluctantly) it will become Human 2
Skills/Abilities
Neveah can turn into a jaguar whenever she pleases and does it often to avoid situations she does not want to be placed in. She was also blessed with an ability to tempt and make her prey come to her instead of making her "chase" it. This mostly applies to men and allows her to convince them, use them, as well as make them do what ever she pleases. She can also burn things her with her hands but refrains from this power because it makes her tired.
Appearance Description
Nevaeh stands a whole five feet and three inches. Despite her size she has curves any human woman (or demon woman) would desire to have. In addition she is not as pale as she appears in the picture above, though she is fairly pale her skin resembles more of a creamy ivory color. On her left hip and under the left side of her bust the has a tribal jaguar tattoo.
Family
(Will edit once all characters are submitted)
Other
Nevaeh, despite being a demon, has a singing voice like an angel.