Name: Magness Tethoris
Age: 79
Role: Grand Master of the Sages
Appearance: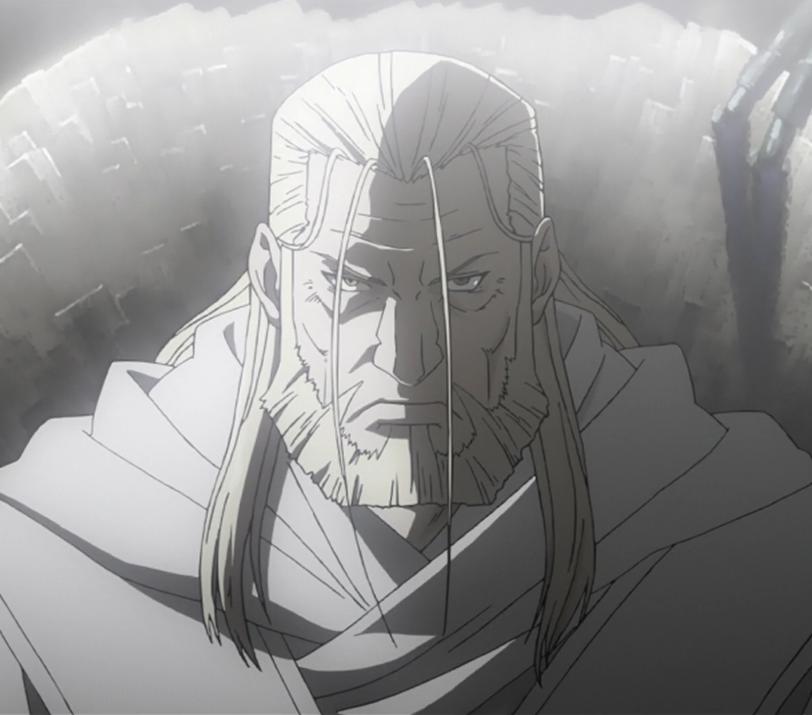 Weapons: complete mastered all forms magics
Skills, Abilities, and Hobbies: drinking. learning. teaching. telling story's. Being a bad ass.
Personality: A old man who is a right down ass and a drunk but that is what makes him fun. He is completely loyal to the chosen ones and reveres them as gods and knows it is his duties to guide them and to teach them. To everyone else he will yell at them for the smallest mistake, will be completely stubborn on any subject and will fight endlessly with anyone who disagrees.
History: Fifty years Ago Madness fought along side the gods at they battled the demons during the final battle. He survived but suffered a major injury making him unsuitable for fighting. When it was time to seal away the four surviving gods he was one of the sages that put them to sleep. From that day onward with his body not longer able to fight he did nothing but study and learn the magical arts in hopes of the day that he would one day be able to help the gods and to save the land and made his way to the top of the order. One day many years latter A young man approached him, he was beaten and worn, his cloths in rags, covered in soot and a large black Axe in his hand. The boy was named Artaxes and he had come from a small village that had been ravaged by Demons. A sadly becoming tale that was becoming ever more so but unlike the other ones this one had a fire in his eyes. The boy begged him to teach him, he begged the man to give him the power to fight back. Felling a twang of pain from the wound that crippled him so, and a twang of guilt in knowing that he had failed to stop the demons so long ago he agreed to teach the boy. After several years of training the boy became strong but impatient. The boy unwilling to wait for the awakening or to finish his training left to gather an army and waged war on the demons. From that day onward Magness waited for the day for the chosen ones to awaken and now that day is here.