"Have you heard the story of Icarus, how he flew too close to the sun and fell? We should always be wary when inconceivable ideas are successful, those are the heights that you fall from the hardest"
Blue Moon- Beck | Going Nowhere- Elliot Smith | Shape of My Heart- Noah and the Whale | Nina- Ed Sheeran
---
---

FULL NAME
Bastiaan Vos

NICKNAMES
Bass | An abbreviated nickname he is used to
Vos | Often his last name is used in business and formal interactions

AGE
32 | November 8th

GENDER
Male

SEXUAL ORIENTATION
Heterosexual

OCCUPATION
Author | Dirt and Opulence by Bastiaan Vos, international best seller and winner of the 2015 Edgar Award.
Currently working on the sequel.

ROLE
High and Dry Bestseller

NATIONALITY
Belgian

LANGUAGES
French, English, Dutch, and German
---
---

---
---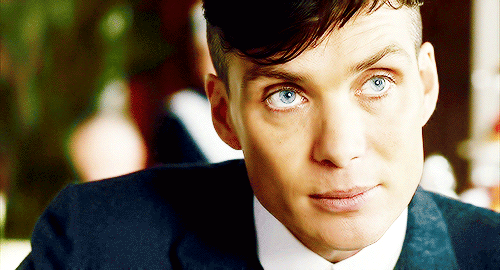 HAIR COLOR
Dark Brown

EYE COLOR
Chilly Light Blue

HEIGHT
5'8"
   
WEIGHT
150 lbs

Bastiaan's most notable feature are his icy blue eyes. Cold and harsh when cast down upon you, the blue depths do little to make you feel welcome. His prominent cheek bones, straight nose, and angled jawline give him a very sharp and intense appearance. Hollowed and bright eyes are intriguing at first, but also create a void that make his gaze seem like a depthless gorge. Generally his eyes are vacant- as vacant as an open blue sky. Bastiaan's resting face reveals very little about his emotions- he carries all his thoughts in his posture and attitude.
Though not overly tall, Bastiaan stands at the same height as most of the crowd. He isn't muscular, though his body is lean and strong from general healthy lifestyle. Bastion has always held his head high and shoulders back, which makes him stand out as more refined then most.
It has always been his abnormally blue eyes that draw people in and also turn people away- though he can never anticipate who will be able to handle his gaze.
---
---
---
---
Cold // Honest // Intelligent // Calculating // Passionate // Artistic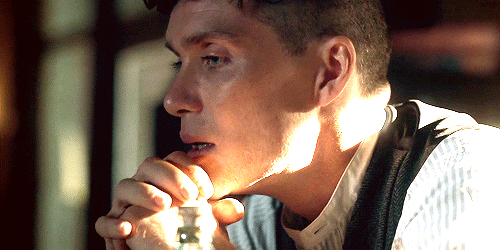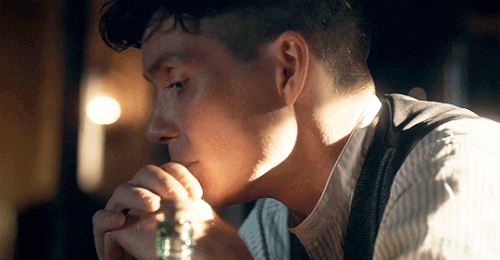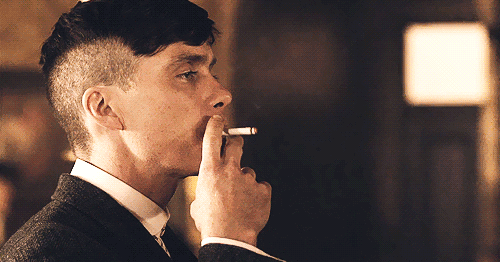 LIKES | LOVES
| Coffee
| Whiskey
| Cigars and Cigarettes
| Working in loud places
| Reading, old classics specifically
| Mythology
| Traveling
DISLIKES | HATES
| Family
| Overbearing fans
| Tabloids and Paparazzi
| Cameras
| Being absolutely alone

Just like his eyes, Bastiaan is rigid like a frozen over sea. He seldom associates himself with other, prefers to keep to his own thoughts, and has a hard time faking a smile in the face of someone he cares little for. He is about as welcoming as the Arctic- seldom does he allow another person into his own heart or reciprocate feelings. Not even to his own loved ones, though he will show his admiration in other ways. Because despite his chilly exterior, Bastiaan is a true romantic at heart. He adores those he cares about and would go to great length for any of them, but he is shy with his affection and would rather anonymously save the day then have his name up in flashing lights. But when he cares, he cares and would do anything for you.

When others look at him, they see an intelligent person and looks down on the people around him, but actually he just never knows what to say in a crowd of people and has issues connecting one-on-one. Thats not to say Bastiaan isn't eloquent- he has release an internationally bestselling novel. No, Bastiaan is just terrible at human connection and struggles with it greatly. But that does not mean he shuts himself away from others- he actually hates to be alone in his room and usually chooses to work, read, think, and drink in public. He will stay out till the crack of dawn as long as he can find a bar thats open with inhabitants. He likes stories...he likes getting people to talk to him and reveal things. Its the writer in him that latches on to interesting characters and likes to dig deep- though he tends to offend people by wanting to know too much. Bastion hates to share things about himself, but he is more then willing to lie about his past in order to connect with someone. He knows how to make amazing characters, and despite his inability to communicate as himself, Bastiaan is a surprisingly good actor.

Bastion likes to drink, like most of the great writers before him. His addiction to whiskey and poor people skills have gotten him into more trouble then he can count- he also greatly dislikes tabloids and photographers, which tend to follow him where ever he goes after his recent book success. Usually writers can hind behind their work and stay out of the spotlight, but Bastiaans good looks and penchant for trouble has earn him an angry drunk face on the front of magazines more times then he can count. He grew up hard, so he knows how to fight. Although he will never admit it, Bastiaan does enjoy the thrill of beating the shit out of someone and winning...he even enjoys the thrill of getting decked in the face. He likes experiences- traveling, meeting people, drinking, getting the shit beat out of him, convincing woman that he's more loving then he is; playing the part of the characters that he loves to create.
---
---

---
---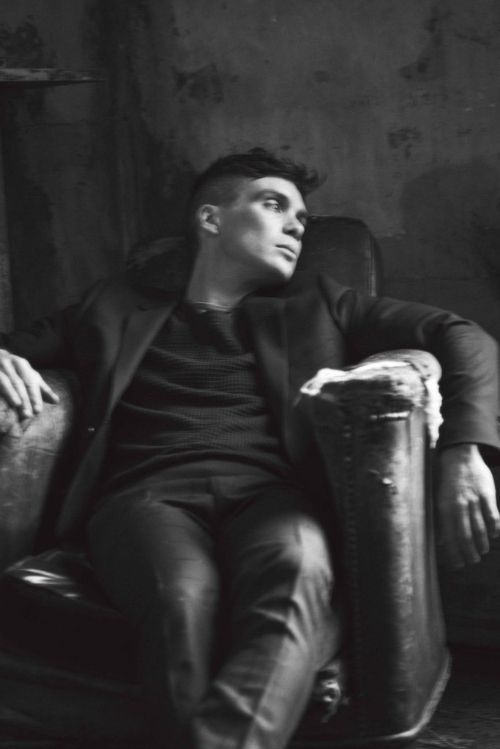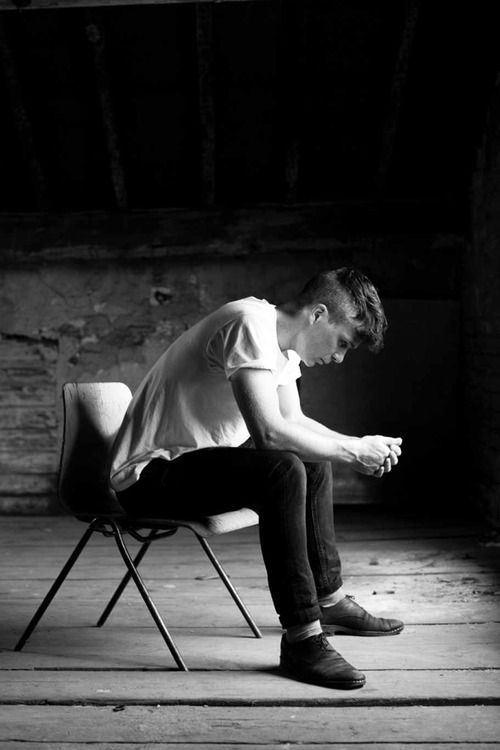 Bastiaan was married once. Charlotte Vos, the girl that he fell in love with as a teenager. When he met her, he was a scrappy kid constant bruises and bloody lips- nothing compared to her. He was enamored by her beautiful blonde hair, light green eyes, freckles, skin, laugh....she was all the good things he could never find in himself. She enjoyed people and was absolutely amazing at getting others to love her. She wanted to be a nurse from the day he met her and he had no idea where he was going in life. Bastiaan never had much in the beginning- his parents were poor and lived in a shared family home with other down-and-out recovery addicts. He didn't get clean clothes, scrounged for food when his mother forgot to cook, and had to duck tape his shoes closed because he only ever owned a single pair. His father was a drunk and continued to loose job after job, never allowing the family to move out of the shit-hole they were stuck in. He beat Bastiaan and his mom, although never enough to break anything and only when he was drunk. He hated his parents as soon as he was old enough to realize that the life they lived and forced upon him was completely their own choice. So, he joined a gang early on- found family on the streets- and learned how to fight and sell and take care of himself in order to never rely on anyone ever again.

When he met Charlotte, he finally had someone that cared about him. She was sweet and amazing and proper- her family had a nice townhouse and welcomed him for dinner even when showed up with a black eye. She was the first person he showed his writing too- he kept a journal ever since he knew how to spell and had tons of full, shitty 1 euro notebooks hidden in a box in his room. He filled them full of everything- what happened that day, emotions, moments he witnesses on the street, characters he finds in the people around him, characters he creates himself- but never any concrete stories. Charlotte was the one that showed him he had a gift and helped him learn how to turn his scattered moments into concrete, heart wrenching literature. And he was good, really good. He excelled at writing class and earned the highest marks in the school- but everything else he barely pulled through. The only reason he was able to make it was because Charlotte would kick his ass if he didn't graduate with her.

When they graduated secondary school, Bastiaan left his life in the grit of Belgium to follow Charlotte to England for her nursing degree. She begged him to come and leave the shit hole of a life that would end up killing him to join her, even though it meant leaving behind his life to follow hers. She promised to support him if he wrote a novel, although he had no idea how to begin something of that magnitude. So they moved, found little studio flat, filled it with plants and books and shitty furniture- Charlotte bought him the tiniest desk and a typewriter, because "all the best writers use one". It was easy in the beginning- they are young and excited about their new life together. Bastion got a job bartending nights and wrote in his spare time, Charlotte attended school and waitressed on her time off.

It took Bastiaan almost five years to finish his manuscript. What the couple did not anticipate was how difficult it is to get a publisher to take on a book- especially form a no-name writer that insisted on writing about violence, sex, and the underbelly of the city. It took another three years and hundreds of meetings to find a publisher that would take the story and then another two years to actually finish editing and finishing the book.

He was 29 when 'Dirt & Opulence' came out and never expected the fame that would follow. It took less the three months for his face to be plastered over every book store in the UK- which quickly spread across Europe, Asia, and America. It was translated in over 20 languages and sold world wide, Bastiaan was forced to go on a publishing tour less then a year after it came out. The tour lasted six months- but Bastiaan and Charlotte it was a life time. They had never been apart since they met and this distance did little to make their hearts grow fonder. Maybe it was inevitable- young love seldom lasts through all of life changes, or maybe they would have survived in the book tour had been shorter. Because of her job and the shifting time zones, they had issues finding time to talk. Charlotte couldn't settle on a time to visit and nearly every phone call ended in some sort of fight. In the past she loved his calculating personality and the way he said everything so straight forward- but now she found him cold and unnerving. He also started drinking heavily on the tour, something that he had never done before because of his father. After one terrifyingly loud and drunk screaming match at the end of the tour, Charlotte stopped answering his calls.

So when Bastiaan returned home and found their flat empty- everything except the typewriter and desk- he should have been less surprised.

She filled for a divorce and he moved to Hollywood- all London did now was remind him of her and he needed a way to separate himself from that heartbreak. He moved into pristine white beach front apartment LA, drank heavily, got into fights, landed on the front cover of trash magazines for dating celebrities, avoided paparazzi, and basically lived out his fame in bitter anger and resentment. Bastiaan hate the attention he has received from the book- although he loves the fame the book has gotten. He wants to be remembered by the words he wrote and not the face he has, but the world is enamored on his appearance and actions like he is some sort of reality show. So, when he was asked to write the sequel by his publisher, he couldn't fucking do it. So they shipped him off to Budapest to allow the world to forget about him and hopefully get a book out of him as well.

Luna Brilla has allowed him a place to hideout, drink, and relax away from the public eye- though not much actual writing is happening, he has reverted back to his old form of journaling. He spends most of his time at the nearby bar, whiskey in hand and far off look in his eyes, occasionally interrogating a guest or employee for a good story when he gets drunk enough and they dare to get near enough.
---
---