| NAME |
Amaranth Montecello
| NICK |
She uses a portion of her last name as her nick name, and most people call her "Monty"
| AGE |
21
| GENDER |
Female
| PACK & RANK |
Healer from Purple
| APPEARANCE |
HUMAN: Height: 5 feet, 7 and a half inches ; Weight: 125 lbs ; Hair: long, to her mid back, wavy and chocolate brown ; Eyes: very deep, very bright green with hints of gold



WOLF: Height: from shoulder to ground is about 28 inches ; Weight: around 90 lbs ; Hair: not as course as most wolves, it has a soft quality to it. It is also a golden brown color, with hints of grey around her eyes, shoulders, and the base of her tail ; Eyes: golden amber with hints of green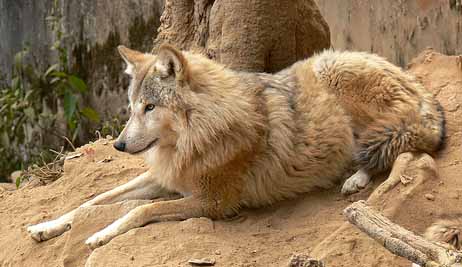 | MARKINGS |
besides the grey around her eyes, shoulders, and tail base, none really
| LIKES |
the color green, her "sisters", being in her human form (because she doesn't get to very often), helping people
| DISLIKES |
when someone is hurt and she can't help them (i.e. emotional pain), being out of control, being hunted, being alone
| QUIRKS |
Monty likes to roll her eyes, but at the most inappropriate times, like when people are trying to be serious or respectful or scolding her. She also likes to make people laugh, even at her own expense.
| PERSONA |
Monty doesn't really care about herself as much as she cares about others. Even though she is only 21 years old, she has a very motherly way about her. She will fuss over the smallest cuts and bruises, and make a mountain out of a mole hill. Monty also likes to be in charge, but not of other people, of herself. She doesn't like to speak out of turn, but if someone is being stupid she will tell them outright. Monty has a smile that can light up any room, but her serious nature makes her smile rare. It is very hard to make her smile, and if you can do it, you're pretty lucky.
| MISC. |
Monty tends to go off on her own, not sleeping near the group, and staying on her own, but she's always there, watching and making sure her family is okay. She also needs glasses in her human form.