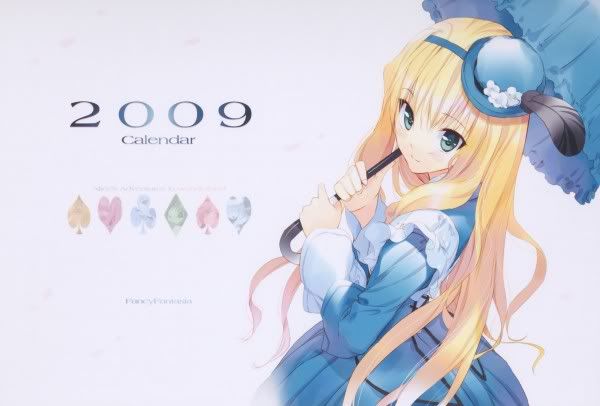 Alice Vain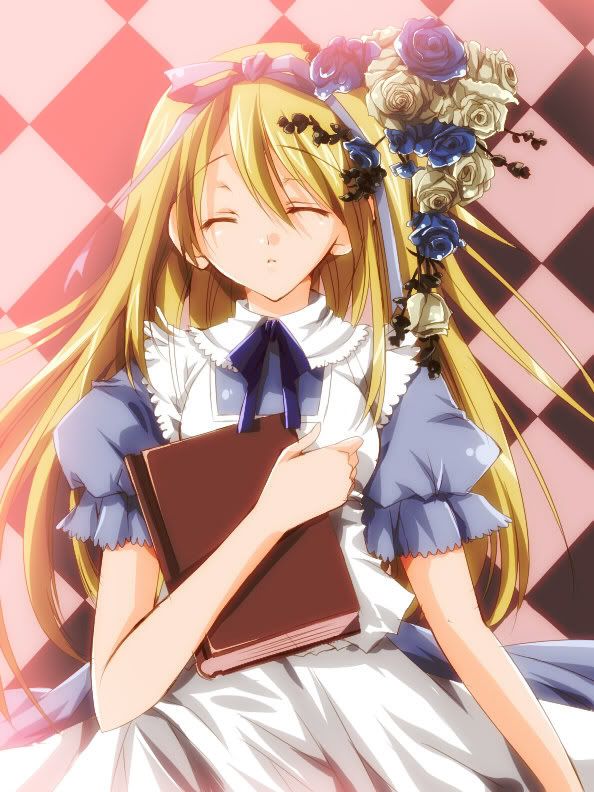 Age:
18
Gender:
Female
Appearance:
Alice is the normal blond type yet because of a attack recently, she has a red eye with one blue eye. Other then that, she looks normal. She wears a normal dress and sometimes a cute blue top with blue shorts.
Story you are going to be a part of?:
Alice In Wonderland
What character you are becoming?:
Alice
Do you know others are from a story?:
No. Not yet.
Likes:
Writing, drawing, the many stories of Alice in Wonderland.
Dislikes:
Being insulted, to much blood, being surprised
Equipment:
Alice always has about 3 packs of gum, her drawing/writing book, a lighter, and a dagger.
Weapon:
Her dagger, lighter or anything she can get a hold of.
Forms:
Alice has no other form sadly.
Occupation:
Alice in unemployed due to poor health and moving.
What is wrong with you:
Alice has a trauma disorder due to a accident before she moved. Due to this, she tends to end up jumping to conclusions and attacks people when scared. She also has pills to correct her senses, due to feeling, tasting and hearing colors though sometimes they won't work.
Distinguishing characteristics:
Her blood red eye.
Brief Background:
Alice grow up with a normal, or so it seemed, life. She always smiled and played with everyone she knew, always trying to help. But this little girl had a secret, and one that made her feel 'special' in her own way. She was able to see, touch, taste, and hear colors.
When asked to describe her sense with colors, she couldn't find the words to tell everyone. Many people began to think she was faking, demanding her parents take her to the hospital to get studied and find out if she was telling the truth. It took hours, weeks, and months to find out she did have the senses with colors she described. Her father and mother were confused, and had no idea what to do.
Soon, Alice was treated differently by people, in a way she didn't want to be treated. They acted like she was a freak, and she wasn't normal. So, she begged her mom and dad to try and find a cure for her and only her. They found no such thing, only finding reliefs that can cure her for a week.
Alice dealt with this, as well as being called a freak.
Life slowly returned normal for Alice until she turned 18. That's when she was recently attacked by a friend, who called her a freak of nature, not understand the disorder. Sadly, the friend knew her for 10 years, and something no one knows triggered the attack. Alice was stabbed in the eye with a pencil, and by the time the police and ambulance came, she already lost her eyesight in that one eye and killed her friend with a pair of sissiors. She was horrified, having no idea on what she had done.
Alice was stuck in the hospital for days due to panic attacks, pain in her eye that lost sight, and coughing up blood. She had a great deal of stress since the accident, so her parents wanted to move and give her a better life. Or at least, they wanted her to move. They bought her a house in Weathersby and gave her a large bank account for everything she'll need.
Now, Alice has a trust issue as well as a lonely heart. Not to mention she has trouble controlling her frightened panic attacks. Though she's doing better at it the more she trusts the others in town.