---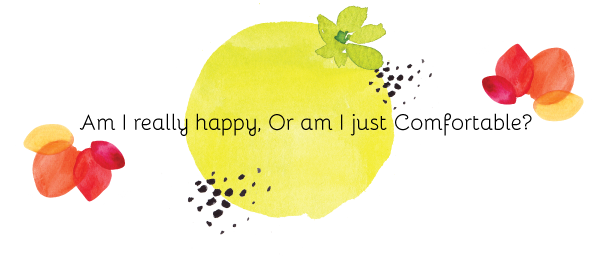 ---
---
╔
╗
╚
╝
---
---
---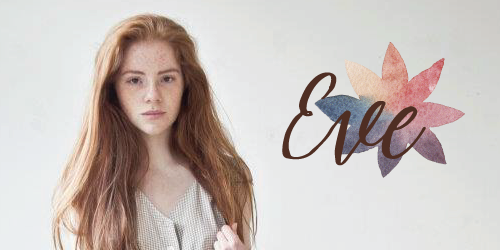 FULL NAME:


Evelyn Gerty Wright



NICKNAME:


Eve | Wright



AGE:


17



SPECIES:


Human



SOCIETAL POSITION:


Inferus



GENDER:


Female



SEXUAL ORIENTATION:


Pansexual



ETHNICITY:


Irish European



DOB:


December 1st



HEX CODE:




#6f3662
---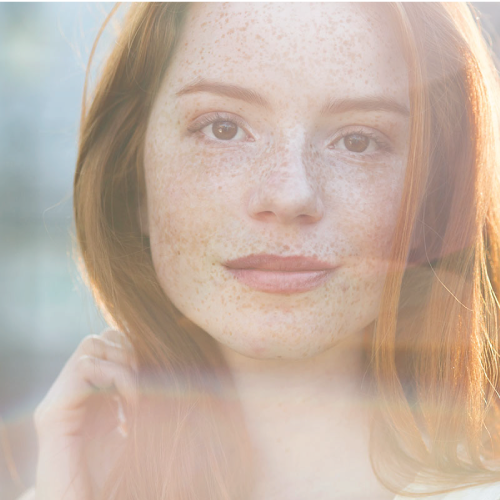 BLOOD STATUS:


Pure Blood



HEIGHT:


5.4



WEIGHT:


130 lb.



APPEARANCE:


Evelyn's style can be surmised as very feminine. She enjoys trying new things with her hair and will often change up her uniform to dress how she pleases. She can usually be seen with some sort of conjured flower in her hair and she wears a loose tie to signify her house. Eve also enjoys sewing small patch work flowers onto her skirt and she usually sews on her house colours onto those flowers as well.

A guilty please for Eve is strange socks. Every year for her birthday or some other occasion that requires gift giving, Eve is always given an interesting pair of socks. Often she has difficulty choosing which ones to leave at home as she has too many to bring. Eve usually wears the bare minimum in terms of make up.
---
---
---
INNOVATIVE ❖ GENTLE ❖ AFFECTIONATE
HUMOROUS ❖ PASSIONATE ❖ OUT-GOING




Evelyn is an incredibly positive person, she despises drama and hopes to lessen it with an uplifting attitude and an agreeable nature. Her schooling and own smarts have made her an exemplary student. She cares for her homework and studies and hopes to be gentle yet powerful witch in the future, sadly she is easily discouraged and should she get a poor mark or an unkind critique she tends to get very quiet and depressed until she manages to accomplish something else. She is a kind soul and enjoys spending time with friends as well as by herself.

Eve is good humored and will occasionally cast a few prank spells here and there. Her pranks tend to be more on the elaborate side and usually don't work out but she has fun with it anyways. Talk of the on goings outside the school and the horrible actions of the Dark Lord make Eve rather sad and like all things that cause her mood to drop she avoids them. Should Evelyn not want to do something she will think of just about anything to get out of it and will happily try and talk her way out of most situations. She's a lover not a fighter and has never been in a real duel or fight in her life.

Some might call her inexperienced of even say that she has her head in the clouds and they would be completely right. Evelyn is an expert at seeing only what she wants to and when times get rough she has no idea how to deal with it.


Evelyn's family lived a very long time in Ireland. She remembers stories of how green the hills were and of their beautiful house in the country side. The small house held a decently large family of 6 and yet they all lived their quite peacefully. Sadly she had never been able to see the house and the rolling green hills as she was born as the the Wright family was fleeing from the clutches of the Dark Lord. The Wright family felt the need to escape from the Dark Lord as his reach was expanding further and further from Hogwarts and the Ministry of Magic. Sensing their family would no longer be safe and nor would they be peaceful they packed up all of their things and traveled through muggle transportation. While they were ferrying across the ocean Evelyn's mother fell into labor and aboard the ship she gave birth to a small red headed child.

They named her Evelyn for the French meaning Hazelnut for her hair. They moved to the city of Portland and settled down in the outskirts of the city. Their home was much larger than their old home and allowed Evelyn a room all to herself. As she grew it was clear Eve had an affinity for magic; specifically transfiguration and charms. Her mother would often garden in their back yard Evelyn would play in the grass next to her and would occasionally change the colours of the flowers. Eve spent a lot of time with her brothers and sisters all of whom were home schooled by their mother and father. It was such a surprise when Evelyn received her letter to join Remington.

Her Parents were just as excited as herself and they had a wonderful time shopping for school supplies and clothes. She was to attend a wonderful prestigious school and there she could flourish as a witch.
---
---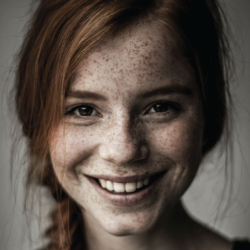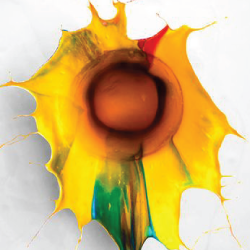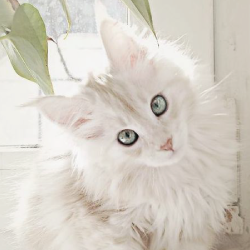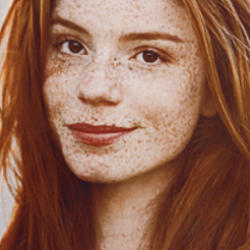 QUIRKS
Socks Eve usually always can be found with strange socks peeking over her shoes.
Incessant Fidgeter She is always touching her hair or braiding it and in classes she keeps herself occupied by doodling all over her notes.
Early Riser Evelyn is often on of the first students out of bed and usually of the first to go to bed. She has a very regulated sleep schedule and likes to stick to it.
Gardener In her spare time Eve likes to help the school game keeper with the planting and upkeep of the grounds.

LIKES
Reading Awful Poetry | Hot Tea on a Rainy Day | Cats | White Chocolate Chip Cookies | Sewing | Spring | Gardening | Sunflowers | Swimming | Shopping
DISLIKES
Being Rushed | Too Much Quiet | Bagpipes | Sports of Any Kind | Drama | Liars | The Cold | Sad Situations | Flying | Polka Dot Patterns | Math
---
---
---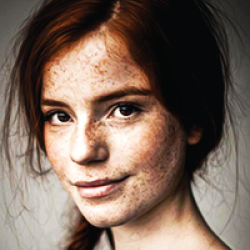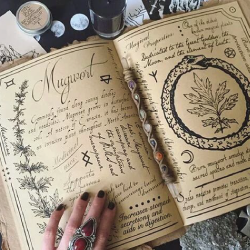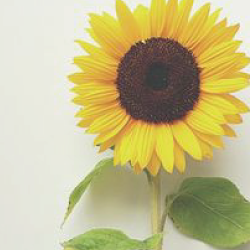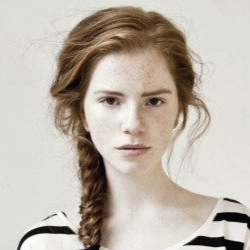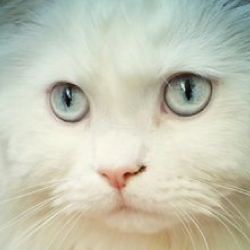 HOUSE:
Chandra
GRADE:
11
WAND:
10 3/4" | Quite Bendy | Alder Wood | Unicorn Hair Core
PATRONUS:
A Large Butterfly
BOGGART:
Isolation, being enveloped in darkness.
STRENGTHS
Transfiguration
She is extremely adapt at understanding how to transform one object to another and Eve loves this class so much she will often stay behind to help out.
Care of Magical Creatures
Eve loves animal of all kinds and she loved to learn about them. She hopes that her future job will have something to do with magical creatures.
Herbology
Evelyn has gained her mothers green thumb and she has a special talent in tending to plants.
WEAKNESSES
Dark Arts
The subjects here are always so dark and sad and she'd rather not have a depressing class. She just cannot bring herself to acknowledge the cruelness of others.
VooDoo
Like Dark Arts Voodoo confuses Evelyn and she does not have an interest in the subject let a lone a talent in it.
Divination
Evelyn has no inner eye much to her dismay, when she looks into the crystal ball all she sees in smoke and smudged finger prints. It's gotten to the point for her in class where she will just make stuff up to get along.
Charms and Hexes
Evelyn is alright at charms, however Hexes she has never had much luck with. She just cannot seem to summon up the willpower to hurt anyone even an enemy.
---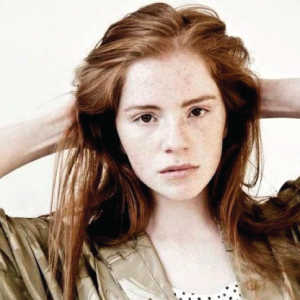 AFFILIATIONS:
Eve really had no opinion on the subject, in a word she is spoiled even oblivious to the violence of the Dark Lord. She has no desire to learn of it as she doesn't feel it effects her. (How wrong she is of course) Currently she has no wish to change anything.
FAMILLY:
Margret Wright | Mother
Berty Wright | Father
Hamish Wright | Older Brother
Susanne Wright | Older Sister
Bram Wright | Older Brother
Magnus Wright | Grandfather
FAMILLIAR(S):
Evelyn has a white fluffy cat which was given to her for her first year at school. When she got him he was just a kitten and very cuddly. She named him Felix after the inventor of cheering charms. He seems to have no special powers other than intuition, he seems to know when Eve is upset and will not leave her side until she is happier.
MISCELLANEOUS:
⋇ There is an old family joke that they have leprechaun blood in their heritage. The stories goes that a great Grandmother named Maud had a little too much ale one night and was found in liaisons with a leprechaun male. Should something lucky happen to them in the family they blame it upon Maud and her night of pleasure. However no one is entirely sure of the validity of the story.
---
---
FACE CLAIM


Luca Hollestelle



USERNAME


BoneBrain
---