---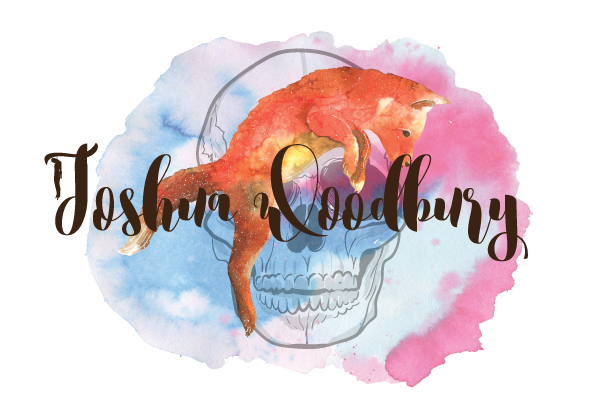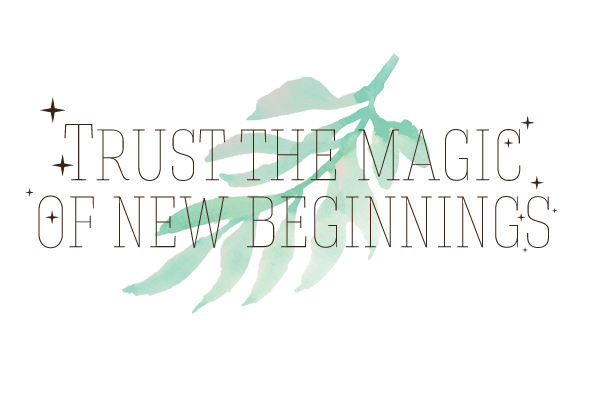 ---
---
╔
╗
╚
╝
---
---
---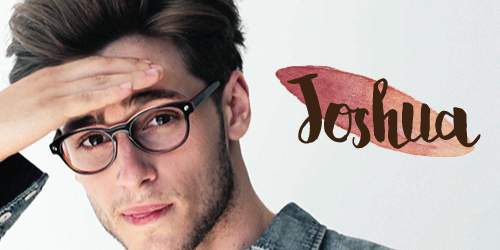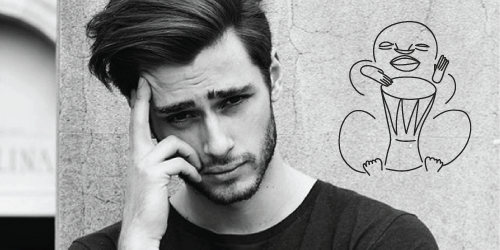 FULL NAME:
Joshua Emmett Woodbury
NICKNAME:
Professor Woodbury | Josh
AGE:
30
SPECIES:
Human Animagus (He has the ability to transform into a Fox)
SOCIETAL POSITION:
Inferus
GENDER:
Male
SEXUAL ORIENTATION:
Heterosexual
ETHNICITY:
Germanic Indo-European
DOB:
September 15th
HEX CODE
#a67c00
---
BLOOD STATUS:
Half Blood
HEIGHT:
5.8
WEIGHT:
180 lb.
APPEARANCE:
Josh takes great pride in his appearance and he often spends a great amount of time getting ready in the morning. He enjoys wearing the classic university professor outfit with bow ties and long robes. He often mixes patterns and takes risks with the clothes that he wears. He spots a pair of thick rimmed glasses and a lot of unruly hair. His hair tends to stand up on end from the potion fumes and incense that he uses in his classrooms. It's become such a hassle to flatten it that he has just embraced the look. Overall one might call his style a bit of a dapper mess.
---
---
---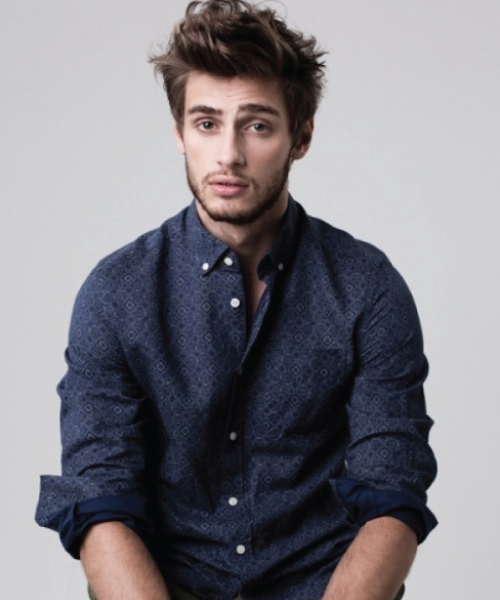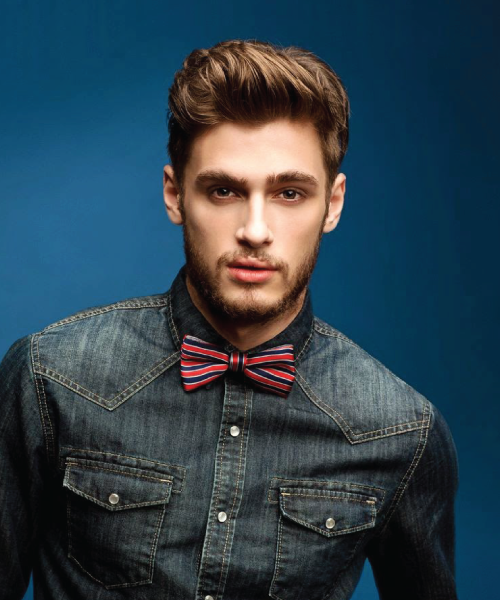 ADVENTUROUS ❖ CHARMING ❖ CURIOUS
FORTHRIGHT ❖ LOYAL ❖ PATIENT




Joshua is a free spirit, he likes making his own way in the world and discovering things on his own. He's an independent but also enjoys being sociable. He's charismatic when it comes to his classes and tries his best to make his classes as interactive and interesting as possible. He's always hated taking notes and tries not to give too many of those either. He had this idea that he's the cool teacher of the school but no one has ever validated that thought. He's a little vain and takes care to feel awesome or confidant in what ever situation he is in.

He is a bit of a poor influence on students when it comes to abiding by the rules and he often gets a slap on the wrist for putting students in situations they should not be in. He's smart and he knows it but occasionally the call for fun outweighs his over average smarts and he ends up doing something rather stupid. He believes that no answers are unacceptable and when he doesn't understand something that he is interested in he will do just about anything to make sure he learns about it. Joshua isn't afraid to speak his mind to his fellow co-workers and his students and if he thinks something is wrong he will do his best to fix it. He's kind and patient when a student has issues understanding a certain topic and tries his best to mark everyone as fairly as he can.


Joshua Blackwood has been a teacher at Remington's for 4 years, he's greatly enjoyed his time at the school and does not wish to leave it. He feels the school is currently the safest place to be and enjoys enlightening young minds on the powers they posses. Before Remington however Joshua made his living in New Orleans as an assistant to a well known Voodoo Woman named Odie Gray. She taught him everything he knows about Voodoo and he still keeps in touch with her to this day should he ever have a question or if a student brought up something interesting in class. In New Orleans he helped Odie run a small shop where people would come in asking for charms and trinkets to help ward away bad luck or for a potion that would help someone ailing from sickness.

According to Odie he made the best damn assistant in the state and that of course made him glow with pleasure. Josh came to work for Odie after she found him sneaking through her ingredients as he hoped to make a potion for himself. Even as a child Josh had been interested in Voodoo. It was his favorite class in school and in mandatory children's magic school he remembered reading manuscript after manuscript of old rituals and deities. The subject interested him so that he almost failed graduation as his other marks were severely lacking.

When Odie took him in she helped him realize his potential as a Voodoo artist and even helped him when he chose to become an Animagus. It took him a few long years but finally he was able to transform into a fox at will. This of course helped when the two of them were searching for ingredients out in the woods and his nose could sniff out particular plants and mushrooms. When Joshua was offered the job at Remington's he almost didn't accept it as he wished to stay with Odie, but she changed his mind on the matter and told him he was a stupid child for even considering turning down. Joshua truly considers a part of his family and views her as a mother.
---
---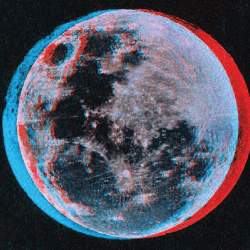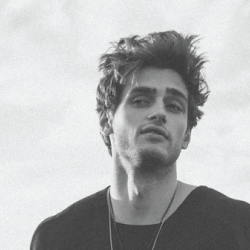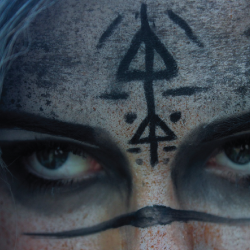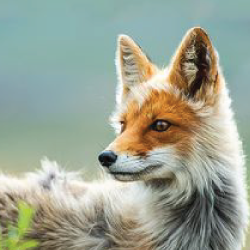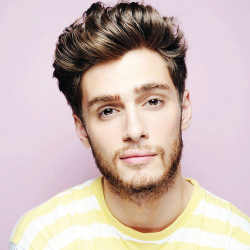 QUIRKS
Addicted to Cashews Josh can always be found with Cashews on hands. He has no problem sharing them with students or co-workers.
Hand GesturesWhen Josh teaches his actions tend to be very animated and over the top.
Gullible Josh tends to be a little overly trusting and so students can usually get away with late homework should they have a reasonable excuse.
Deep Voice Many have commented on the low baritone of Joshua's voice and it often helps when he is coaxing students into meditative states.
LIKES
ButterBeer | The smell of citrus | Clear Blue Skies | Meandering | Transforming into a Fox and being a part of nature | Voodoo | Talisman making | Star Gazing | Watching looks of horror as homework is given | Helping a student understand something | The Colour Gold
DISLIKES
Food Wasters | The colour Pink | Mondays | The Feeling of Hunger | Windy Weather | Being Upside down | Sand | The Dark Lord | Close minded folks | Getting Lost | Strong Floral Perfumes | Violence | Unnecessary cruelty |

---
---
---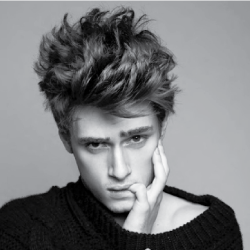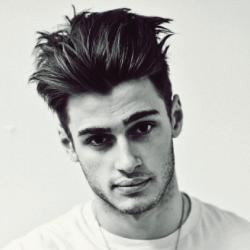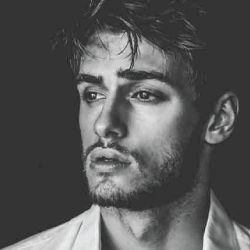 HOUSE:
N/A
SUBJECT:
Voodoo
WAND:
11 1/2" | Rigid | Ash Wood | Dragon Heartstring
PATRONUS:
Rabbit
BOGGART:
Papa Ghede (Come to take him to the afterlife)
STRENGTHS
Voodoo
By far this is the best subject for Joshua. It has been his passion since he was a young child.
Potions
As there is some potion making in Voodoo Joshua made sure he knew most of the ins and outs of this ancient practice.
Divination
Voodoo has helped Joshua with his inner eye and with his constant meditation the often frowned upon art does hold his interest.
WEAKNESSES
Transfiguration
Wand work in general is not Joshua's forte. He can preform a few basic spells but prefers to not even try.
History of Magic
What else canhe say about that one... yawn...
Charms and Hexes
Again wand work is not Joshua's strongest ability.
---
[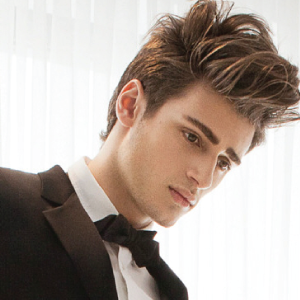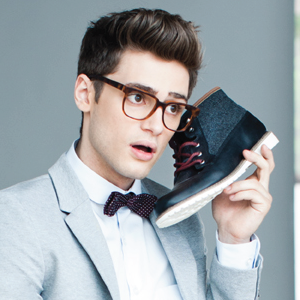 AFFILIATIONS:
Joshua is a major advocate for a free society from the Dark Lord's clutches. He hates the idea of innocent bystanders being harmed and has spoken out against in the school grounds. He's careful however about who he voices his opinions to as he would rather not die.
FAMILLY:
Odie Grey | Surrogate Mother
(Joshua refuses to acknowledge the rest of his family for reasons he keeps to himself)
MISCELLANEOUS:
He is an Animagus and can transform into a small red fox.
---
---
FACE CLAIM


Daniel Bederov



USERNAME


BoneBrain
---