╔
╗
╚
╝
[/font]
---
---
---

FULL NAME:
Maximus Icarus Alderward
Tsela Whitefall

NICKNAME:
Max // typical shortening of his name, generally seems to prefer over his full
Bastard (of Alderward|Whitefall) // you think he likes this one, really?

AGE:
18

SPECIES:
Human

SOCIETAL POSITION:
Purus Sanguins, a precariously tentative position as it is with his family. However, nearing the end of the school year when the new sibling should make it's appearance (and more importantly, gender known): He may well have no family clan or wealth to claim safety, and will only be accepted by the Inferus class; or even worse, He will be shoved into his birth-mother's traitorous families' class of Servus.

GENDER:
Male

SEXUAL ORIENTATION:
Heteroromantic, Demisexual

ETHNICITY:
Romanian, Grecian, Italian // Father
Native American // Mother

DOB:
June 1st



#AB9694
---

BLOOD STATUS:
Pure Blood,

on a shred of technicality...



HEIGHT:
5'11"

WEIGHT:
154#s

APPEARANCE:
Common Outfits // x||x||x||x||x||x||x
Body Type // Coltish. Strapping. Well-built.
Distinguishing Marks // A trio of ear piercings, two in the left and one in the right, are often worn - usually black or silver in color. His fair, olive-hinted skin has no more than an occasional scar. His most remarkable, and hated, feature is a tattoo on his left fore-arm his own father placed on him -- AW-26261 (A for Alderward, W for Whitefall, and the numbers catalog his records of who he would be in his father's owned Sevrus operation). It thankfully does not have quite the same magical uses of keeping certain Servus in check (at the moment, yet); but it is a constant, bothering reminder of the circumstances of his birth, how easily he could be put into the system, and something he does not like other Pure Bloods (or anyone else, really) know about. He used to keep a potion or spell at the ready to keep it hidden from sight, but found that the magic could eventually be worn off when he doesn't notice; so, he's taken an approach of keeping his fore-arm always wrapped in a skin-tinted bandage or pressure-slip as a precaution.
---
---
---
STEELY ❖ INSENSITIVE ❖ STUDIOUS
CHARMING ❖ RESTRAINED ❖ PRACTICAL




Maximus often comes off as an aloof character. He does not enjoy being the center of attention, and as such, is rather bland in terms of his behavior, wardrobe, magical displays of power, and general living arrangements, despite being as most Pure Bloods of the Purus Sanguins class - living rather 'cushioned' by his family fortunes and/or abilities. He can be harsh to earn respect, love, or loyalty from; but he is not unkind to most people, regardless of class or status. He has a good soul and heart, however, when most only expect his Father's son and his family's ill-fame amongst the Servus class – one cannot make all believers drop their beliefs for a new ideal at the drop of a wand.


The Alderward family has never been at the lime-light of Pure Bloods; turning out the very best or most vicious death eaters, nor growing it's fortune on a grand company of wands or brooms or potions or books, etc. But, well before the Dark Lord, they'd been well known for walking in the shadows in certain circles with a talent for buying / selling property and the finer antiques of life of the illegal or simply hard to come by. They were the short of people that were prim, proper, and well mannered, but hidden behind false smiles that would rip you apart should you not pay your bill(s). However, in the current day and age with the Dark Lord's reign, such dark artifacts buyers / sellers are not needed because such items are not sign as unnecessary anymore; so the family changed direction, some-what... The property they were buying and selling was people now, specifically those of the Servus class (though sometimes it was good fun to terrorize a Mundane town or city occasionally, to keep them fearful and in line with the new world order); and they've grown to be one of the largest in such "cattle operations".

Raucus Alderward is no exception to the legacy placed before him; and when he met Maximus' mother (--- Whitefall) as a new acquisition when someone higher up in her line broke the Law and instead of being hauled away to Azkaban alone they chose to haul the rest of the family down into slavery with them, and was as a young man enamored with her exotic beauty. As luck would have it, the young Whitefall girl was of a Pure bloodline, and perfect for assuming the comfortable role of a Birther for the new head of the house-hold. They had twin girls the first-time, but both were of sickly constitutions and did not make the year; the next year brought a single girl, strong and healthy, but a girl that could not be readily accepted to be the future head of the house-hold; and last, was Maximus arrival - which shortly brought an unfortunate end to both his sister he never knew of and the mother he does not remember, both being of no further use to ambitious Raucus who finally had the male heir he'd wanted.

Max grew up in a large, nigh empty house: With fortune at his finger-tips, but will nor want to spend on anything; Without much of a figure of solid warmth or gentle touch for comfort and guidance; and He was ill-liked by the fair chunk of his elitist Pure Blood family that had been jockeying to claim the position out from under Raucus, and even the poorly treated slaves did not care for their Lord's son all that much - they weren't unkind, but despite his efforts in his loneliness of attempting to be a 'friend' was abruptly lost on people who more often than not had lost everything... 5 years ago, Marie Ann Bealls, a Pure Blood of the Sanguine class, stepped into his life with a political proposal, becoming his Step-Mother and Raucus' trophy wife. She was a kind, proper, tolerable woman, and the first to be a true parental figure to him. Such things changed however since his parents have decided to have a child (or children), and his Step-Mother has become extremely protective of her young-one still within the womb; enough that Maximus does not doubt she would eagerly tear him apart, making sure the legitimate child (if it is Male) becomes the true Alderward heir.
---
---
QUIRKS
* When stressed or worried, he is prone to a loss of appetite.
* Writes with his left hand, but does everything else right-handed.
* Brutally honest person, always telling the truth even to his own detriment.
* Is green-blue colorblind, having trouble telling the difference between shades and tints.
* Always stands with his hands behind his back, sometimes in an "at ease" position with feet apart.
* Plays two musical instruments – the violin, and a Native American branch flute; and prefers the classical genre of music over all others.
* Is a fan of running to keep active and healthy, often waking up early in the mornings before classes to do so; which benefits him later on, in always knowing the exact direction he's traveling in (which can really annoy others at times).
* Sings well, though hasn't let most know about his ability willingly because he's rather secretory about doing so; but he has been 'caught' singing – muffled in showers, hidden in study periods alone, or humming a quiet song while eating (because he strongly dislikes the sounds of chewing).


LIKES...✔
// smiling // laughing // hugs //
// animals // sweaters // winter //
// music // hot chocolate // long walks //
// standing by the tide line of the sea at night and letting the cold waves rush around his ankles //


DISLIKES...✖
// drama // the heat // being touched //
// crowded rooms // wasted time and talent // rough textures //
// People with no manners // conformity for the sake of conformity // the smell/taste of vanilla
---
---
---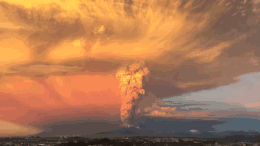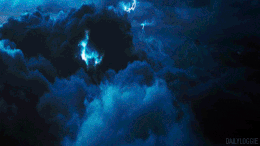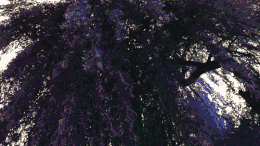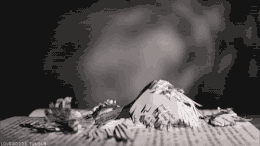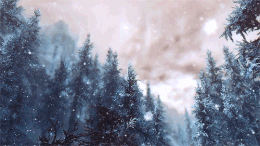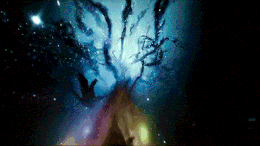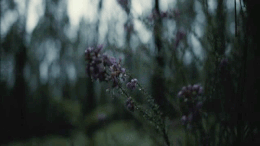 HOUSE & GRADE:
Orenda || 11th
WAND:
11 1/2" || Unyielding || Hawthorn
Crystallized Boomslang Venom | Unicorn Hair
QUODPOT:
Max's thoughts on the school-sport of Quodpot are rather iffy, and it's not that he isn't a good player or flyer, he's actually quite good on his moderate Nimbus broom; but he does tend to prefer the quieter, and thus much friendlier matches, that free-time or back-yard games allows for. That being said, when the Orenda team (or if another house asks, which has happened on occasion) is in need of a Keeper or Seeker during a match, Max will gingerly step up to the task.
PATRONUS:
Grey Wolf
BOGGART:
Himself in despair and pain having "fallen from grace" directly into the Servus class, often sitting down in chains and waiting to be sold off like a Young Bull at a cattle auction - sometimes, a(n) Dementor(s) are involved.
STRENGTHS
Light Magic //
Max has a tremendous gift favoring the brighter side of the magical world, one that had recently been ignored (and consecutively looked down upon) since the second rise of the Dark Lord. He is especially talented in the gentle healing arts, by both wand and shamanic means.
Shamanism //
Is something, Max believes he gained from his Mother's family and their more "primitive" tribal culture and beliefs in magic than anything of his father's European blood-flavor would grant him. The art brings new physical, emotional, mental, and spiritual, wonder to his mind through the influence of a 'Spirit World' on natural elements, the creatures of natures, and even dead heroes and ancestors, on a daily basis. While often considered a darker art, he generally prefers to think of it as a gray scale that can easily be manipulated one way or another – and he willingly drags it towards the light more often than not.
DADA //
As much ill-meant meaning hides behind the need for preparation of such an event, Max has striven to have a terrifyingly good defense if the need ever arises...
Astronomy//
You were a star, my dear. The brightest in all the skies. But stars burn out, my dear. And everything golden dies. You were my dear, the saddest sentence left to say...
// Ancient Runes // Charms and Hexes //
ADEQUATE
Transfiguration | Divination | Herbology | Care of Magical Creatures
WEAKNESSES
Dark Magic //
One must first learn how to kill in order to truly heal… Max certainly has a natural affinity for using such magic's, if he could stomach doing them -- or living with himself afterward.
Voodoo, Oriental //
Both very different magic's than Shamanism, that require a varied way of thinking that what he prefers using – enough that Max is hesitant to change his beliefs (and thus, current skill-set) to better himself in either field, so he does not bother.
Alchemy, Potions //
A lack of fondness for the exactness these arts require, instead of an air of spontaneity, is likely why Max does not like either subject much.
History of Magic //
Max listens, learns, and performs well-enough for the class, but finds little enjoyment or will to strive harder because he feels learning about the past to be a pointless endeavor – one's head is better focused on the present.
---
AFFILIATIONS:
Maximus may wish for a world which you cannot just judge someone by looking at them via their blood status, you have to really know them and their earned merits. One in which he does not have to worry about the arrival of a sibling and it's gender possibly knocking him out of the Sanguine class into the Inferus or Sevrus classes; and those of the Sevrus class don't despise him because of his family's dealings in the "people trade". But... He is his father's son and heir of the Alderward family for the mean time, so he is unwilling to challenge the status quo - lest in so doing, tumbles him into slavery or Azkaban.
FAMILLY:
Raucus Alderward
[Father, Alive]
Marie Ann Alderward (nee' Bealls)
[Step-Mother, Alive]
--- Whitefall
[Mother, Deceased]
FAMILLIAR(S):
Oscar
The common spotted genet looks part-cat, part-weasel, and its personality is an odd haughty combination of the two more often than not; this one, however, seems to possess some extra villainous monster within that makes slaughtering roomfuls of saints, or murdering hundreds of baby seals, or rubber-room irrational, seem tame in comparison. A "gift" from his father, that luckily Max has been able to tame down enough to keep all his fingers and find an extremely loyal (if viciously mischievous) companion. However, that all being said, he would not recommend anyone else coming into too close of direct contact with the creature, Oscar has gotten better but safer chances
should
be taken...
Blighted Oscar Myer Weasel!
---
---
FACE CLAIM
Booboo Stewart
USERNAME
listentothetimpani
---