"What? I'm on borrowed time anyway, I might as well live a little before the dementors get me."
---
---
╔
╗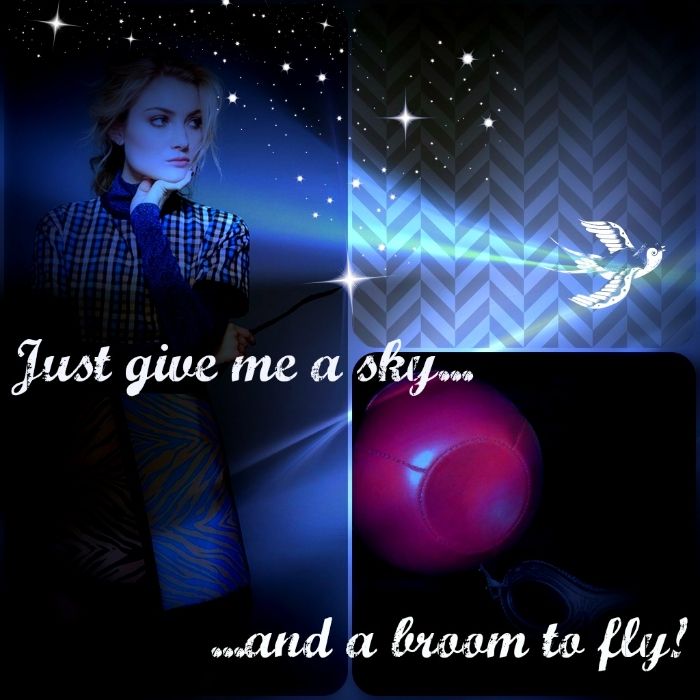 Breathe // Icarus // I Like to Dance
╚
╝
---
---
---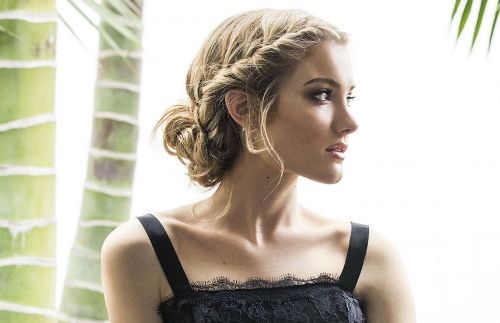 FULL NAME:
McKenna James

NICKNAME:
Mac

AGE:
17

SPECIES:
Human

SOCIETAL POSITION:
Servus

GENDER:
Female

SEXUAL ORIENTATION:
Heterosexual

ETHNICITY:
American of Irish decent

DOB:
March, 23rd

HEX CODE


#8000BF
---


BLOOD STATUS:
Muggle Born

HEIGHT:
5'7

WEIGHT:
126 lbs

APPEARANCE:
Mac is an active young witch, and she dresses accordingly. Outside of the required school uniform, Mac is the kind of girl who prefers a good pair of jeans and sneakers, and has always had a penchant for leather. When out at a party, Mac is more willing to indulge her girlier and more creative flair, though her outfits are unlikely to measure up to the expensive designer ware of some of her more affluent pure blood classmates. Mac's golden curls more often than not, will be up in an artful bun or ponytail, especially when she's busy.
---
---
---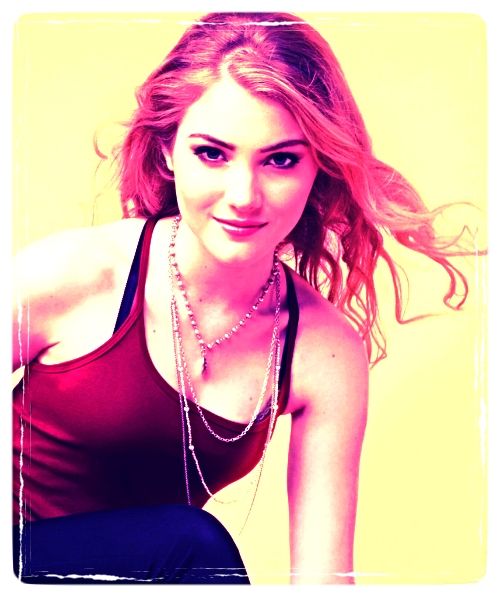 Curious ❖ Outgoing ❖ Reckless ❖ Inventive
Jaded ❖ Perceptive ❖ Cheeky ❖ Glib




Much of Mac's childhood was dominated by the emotion of fear, first of exposure and endangering her family, and then of more specific and physical horrors during her time as a slave with the Hollingsworth's. Because of this, Mac's reckless nature and devil may care attitude toward life is a bit more understandable. After essentially being rescued from the depths of Hollingsworth manor, Mac swore to herself that she's never live with that kind of fear and helplessness ever again. It is a promise that Mac has kept to herself with a vengeance, as she's known around campus as one of Remington's most avid thrill seekers and premiere party girl. Mac has also been endowed with the gift of gab, as she's known for smooth talking her way out of detentions and talking smack on the quodpot pitch with her own patented brand if wit. On the exterior, Mac is a bright, confident, underachieving flirt willing to go to some extreme lengths to entertain her peers. This has made Mac fairly popular and well liked amongst the other students at Remington, but there are only a few people she's let in to be truly close with.

Mac isn't quite what one would describe as a slacker, as she maintains a respectable B average in almost all her classes, but she definitely is not living up to her potential academically. Mac's seeming utter lack of academic ambition has frustrated her professors more than once, though that's not to say she's lazy. Mostly, Mac just doesn't see the point. What job or career path could she possibly begin as a "mud-blood", in a society were one's status is based solely on blood purity? It is a matter Mac is extremely cynical about, and most of her personal independent research has centered on skills more valuable to a fugitive than an academic witch. The fact that she is an inherently gifted witch, particularly regarding transfiguration, has little to do with it, and Mac's usual response is to shut down when well-meaning professors try to give her the "you have a bright future and wasted potential" speech.

Amongst her friends, Mac is a fiercely loyal companion, and giving in nature. At times, this stems from a subconscious fear of abandonment, and Mac can be a bit sensitive to being stood up and even irrationally jealous at times. Mac's need for approval isn't universal. She doesn't care what some pure blood supremacist thinks about her past the desire to show them up in a dueling match. Amongst her friends however, she's willing to do some pretty reckless and sometimes dangerous things to get a laugh or make them happy. When she is upset, Mac is more prone to bottling her negative emotions than sharing, and often times will cover up bruised feelings with bravado and forced confidence. Mac generally isn't easy to anger, but she is extremely protective of her friends, and can be riled when they are being pushed around.

Mac isn't really the type of person who seeks out to be anyone's hero. There are plenty of other people in her house who seem eager to fill that role, and she's usually content to let them have the lime light and play second fiddle in those kinds of situations. If no better prospects are available however, Mac also isn't the type to sit idly by if someone needs help or is getting pushed around. Having been bullied herself on more than one occasion, that in particular tends to light her fuse. As an avid explorer, Mac is likely to pull one of her friends along on one of her expeditions, as she has never really been one for solitude and is an inherently social person by nature. When it comes to teachers, Mac can be a bit of a mixed bag. She can be a bit of a smart ass at times, and if something has exploded in class, more than a few pairs of suspicious eyes are likely to turn her way, but Mac is also usually willing to engage. As she's never been shy in the classroom about talking, if a lecture's going poorly, Mac's a good go to for participation.



McKenna was born the first child of Patrick and Renee James in the small, perfectly average, corn ridden, Midwestern town of Morrisville Michigan. As a youngster growing up in this picture of mundane society, it became apparent to her parents that odd things had a tendency to happen around their child. It started out as small things, easily explained away by coincidence or the wind. As Mac got older though, the oddities became harder to deny. When Mac was nine, her parents caught her freezing raindrops in the their backyard during a downpour, and the frightened mundanes could no longer deny what their child was.

Patrick did not take this news well. Frightened and repulsed by the knowledge he'd fathered a witch, he first tried to make Mac suppress her magical nature. Patrick resented the wizarding world and the oppressive tyrants who ruled over them, but most of all her feared what they would do to his family if McKenna were ever found out. He'd heard stories of entire mundane families driven into slavery because of a magical child, and with two other children to think about as well, it was a fear that haunted him daily. This demand for secrecy though was difficult for Mac to comply with, as she could not always control her magic, and this proved to further deteriorate Mac's relationship with her father.

When Mac was eleven, she lost control of her magic in public, and unable to ignore the danger for the family any longer, Patrick turned her out. She didn't last long on her own before being picked up by Death Eaters. The punishment for the crime of "stealing magic" was severe, and Mac found herself lost in a system of slavery she was too young to be of any use in. Eventually, after being sold to the noble house of Hollinsworth, Mac found herself discreetly moved by a sympathetic Remington Alumni within the Hollingsworth family to Keeton House. The home for displaced young Mundane-born witches and wizards acted as one of many feeder schools into Remington Academy, and it was there that Mac learned how to better control her magic, and the basics of the wizarding world before being shipped off to Remington Academy.
---
---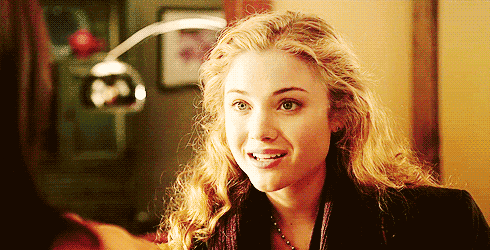 QUIRKS
✤ Restless: Whenever sitting, Mac is moving something, whether that's tapping her fingers or bouncing her leg.

✤ Expressive Eyebrows: Sometimes she just lets them do all the talking.

✤ Inventive: Mac's always had a knack for tinkering with spells and potions, usually to comical effect, and enjoys creating her own patented jinxes and charms. The evidence of this can often be found left behind on her innocent wardrobe.

LIKES
✤ Muggle Music
✤ Chocolate
✤ Flying
✤ Exploring
✤ Large Social Gatherings
✤ Being Up High
✤ Swimming
✤ Flirting
✤ Pranks
✤ Magic Joke Shops
✤ Good Stories
✤ Transfiguration
✤ Older Men
✤ Mapping Out Secret Passages
DISLIKES
✤ Pure Blood Supremacists
✤ Snitches
✤ Talking About Her Family
✤ Being Blown Off
✤ Confinement
✤ Being Out of the Loop
✤ Cats "I'm allergic…"
✤ Bullies
✤ Orange anything "The fruit not the color."
✤ Sour Food
✤Following Orders
---
---
---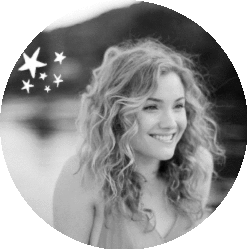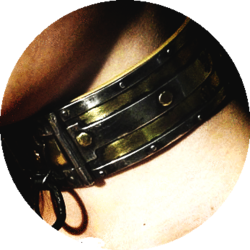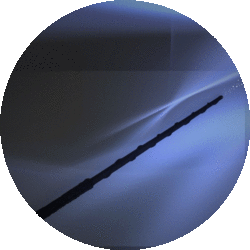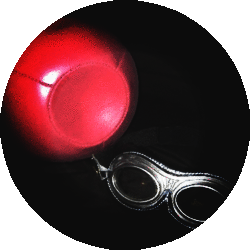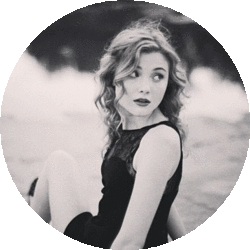 HOUSE:
Chandra

GRADE:
11th

WAND:
12 1/2" | Sturdy | Sycamore | Unicorn Hair

QUODPOT:
Mac is a star chaser on the Chandra Quodpot team, known for her fast breaks and trick shots that are the bane of all but the most focused keepers. Mac has a reputation at Remington for being a showoff on the field, and her willingness to help pump up the crowd has won her generally warm attentions from the Remington announcers. Her broom is a second-hand Clean-Sweep model, though over the years Mac has managed to modernize it with a series of updated broom charms to improve it speed and maneuverability.

PATRONUS:
Barn Swallow

BOGGART:
There are a lot of fears Mac has tried to purge away from her past, and between the daddy issues and her encounters with Death Eaters, one might think there was plenty to choose from. However, the one fear that trumps all others, that Mac has never been able to shake, is the visage of a twelve year old boy. Flinty eyes of steely blue haunt her nightmares, and in the outstretched hand of Sebastian Hollingsworth, is an open collar, just waiting to be snapped back around her neck.


STRENGTHS

✤Transfiguration: It's always been Mac's best subject, and just seems to click with her. Mac is also currently training in secret to become an animagus.

✤Charms: Mac has always enjoyed tinkering with existing charm spells and creating her own in order to fit her needs or just for fun. This is the subject where she lets her creativity run wild, and the results have been often quite comical in nature.

✤Potions: While some find the monotony of potions a tedious subject, Mac finds the predictability an strict causation reaction interaction of the subject oddly therapeutic.

✤Flying: Mac took to flying a broom like a duck to water, and has always had a natural talent for it. When playing quodpot, she has a very flamboyant style, and is known to be a bit of a show off. You'll be hard pressed to find someone quicker or more maneuverable on a broom though, and Mac has earned a reputation as one of the fiercest competitors at Remington.


WEAKNESSES

✤Divination: "Well that's vague...how convenient." The lack of precision, or even fundamental rules regarding the subject for Mac to tweak have left her with little love, or interest in the subject.

✤Shamanism: Another subject Mac doesn't understand how to work with or really grasp the basic rules of.

✤Astrology: "Hey, that one just winked at me! Does that mean I'm getting a hot date this weekend?" Mac is pretty skeptical of the entire subject, and considers it more magical fiction than an actual course to be taken seriously.

✤Herbology: Mac doesn't have a green thumb, and anything you hand her in a greenhouse is likely to end up dead one way or another.
---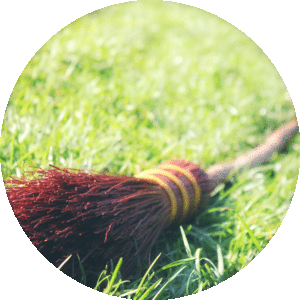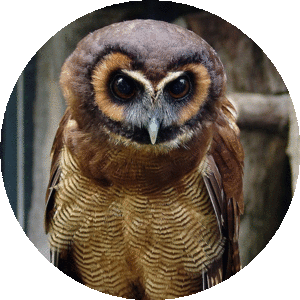 AFFILIATIONS:
The idea of a free society, where one's blood status is a footnote in their life instead of its defining factor, is one Mac finds highly appealing. She is however, too much of a realist to hold out much hope of that this beautiful fantasy could ever become a reality.
FAMILIAR(S):
A klepto Brown Wood Owl named Autolycus, "Auto" for short. This little guy has a bad habit of snagging things that don't belong to him, particularly if they're shiny or makes noise, so watch your valuables around this one. More than once, Mac has had to make a few awkward acquaintances while returning her owl's ill-gotten plunder.
---
---
[center]
FACE CLAIM
Skyler Samuels

USERNAME
Kohananinja
---