---
▬▬▬▬▬▬▬▬▬▬▬▬▬▬▬▬▬▬▬▬▬▬▬▬▬▬▬▬▬▬▬▬▬▬▬▬▬▬▬▬▬▬▬▬▬▬▬▬▬▬▬▬▬▬▬▬▬▬▬▬▬▬▬▬▬▬▬▬▬▬▬▬
---
░
░
░
░
░
░
░
░
░
░
░
░
░
░
░
░
░
░
░
░
░
░
░
░
░
░
░
░
░
░
░
░
╪
│
│
│
│
│
│
│
│
│
│
│
│
│
│
│
│
│
│
│
│
│
│
│
╪
│
│
│
│
│
│
│
│
│
│
│
│
│
│
│
│
│
│
│
│
│
│
│
T I M O T H Y C O H E N
☽ "I will burn with you" ☾
|| Tim's Playlist || On Spotify ||
✗ ██ Name: Timothy Lester Cohen
✗ ██ Nicknames: Tim, Timmie & Goldielocks
✗ ██ Age: 18
✗ ██ Gender: Male
✗ ██ Sexuality: Heterosexual
✗ ██ Ethnicity: American
✗ ██ Species: Wizard
✗ ██ Blood status: Muggle born
✗ ██ Societal position:Inferus
✗ ██ DOB: 10 August (leo)
✗ ██ Height: 6'1
✗ ██ Weigh: 165 lbs
✗ ██ Hex code: #264D00
---
--- X
X
✦A P P E A R A N C E✦
The golden boy, or Goldielocks, that's what his parents use to call him. Tim's got that typical prince charming appearance. His hair is sandy blonde during most time of the year (even lighter during summer when it gets bleached by the sun) and a bit darker, almost light brown in the winter. He keeps it long and messy (to a point where people complain about how he should get a haircut) and its naturally curly. A male version of "goldielocks" with other words.

His face is soft and harsh at the same time. Being a bit youthful and round, but at the same time having a prominent jaw and masculine cheekbones. His eyes are deep and almost hypnotizing pitch black, making people drown in his gaze. And whenever he smiles or does any types of unusual faces, his very distinct smile dimples appear. Being all blonde, curly and smiling - he may look cute and harmless when he is sitting down. But rising up, Tim is a big boy. Not only to his height, but he is quite wide over his shoulders and got a athletic and muscular body. His strength is btw something he forgets from time to time, and accidently break things or squeezes way too hard when he shakes hands.

When it comes to fashion and style, Tim is completely clueless. He don't like new clothes/ follows the modern fashion. He often wears vintage garment. Something worn out, over washed or torn. The weirder the better. This is how he put his school uniform together. And this is a overview of his private clothes. He also has a tendency of painting his nails black and then scratching off half of the nailpolish. Just cuz he can.

✦Q U I R K S / H A B I T S✦

Winking - Tim often do a fast wink with his left eye when talking, or meeting someone's gaze from a far. It's not in a flirtatious manner, just a mysterious habit. Mainly saying he's done something bad (a prank) / he's teasing you, or just showing he perceives you as a friend.

Blowing away hair from his face - He is quite lazy and instead of using his hand to shove unwanted hair out of his face, he blows it away. Tilting his head down and blowing from the side. Its not very effective - but it just something he does out of a habit.
---
--- ✦P E R S O N A L I T Y✦
"Just because i don't feel the pain doesn't mean i don't hurt on the inside"

Tim's personality is not very popular, he is mysterious and hard to understand. Most people just think he is weird and keep him at a distance. He is perceived as one of those who just don't care about consequences. And a bit of a weirdo/troublemaker. Despite being a muggle born and inferior to Purus Sanguins - Tim just can't allow people to shove him around like a slave. He is very rebellious and against "purebloods thinking they are better than muggles". Having prejudices about them. And even though he get bullied and avoided, he still walks around with a smile on his face and some inappropriate comments on stock. He is not shy when it comes to talking, but he's not an attention whore either.

Tim suffers from a rare genetic condition : congenital insensitivity to pain (CIP) which make him a bit (not completely) immune to pain. He keeps this a secret though, and would hate if anybody found out. He do feel psychological pain, which might be related to his terrible trauma as a child, but have a tendency of hitting his "off" switch and just shuts down his brain in these situations.

Deep down, he is just a troubled kid with bad experiences. He don't have any clear limits when it comes to close contact and "personal space". If you get on his nerves, he would probably lean in just centimeters from your face, making eye contact and make you feel uncomfortable. He is also a bit of a player and seeks temporary comfort in sex. It does not mean anything else for him though, its just a way of feeling wanted for a brief moment. He is not a "fall in love" and having a relationship kind of guy, but i do think there might be someone who can brake down his wall and change that. With a lot of work.

He do want friends in his life, but he is not ready to share his secrets yet. If someone have the courage to hang out with him despite this, and becoming "acquaintances/friends", he would treasure them like crazy. He is loyal, good at keeping secrets and protective. Maybe even a bit too clingy. His weekness being to console sad people, not knowing what to do. He'd just stand there like "uuuh, fancy a hug?" and look like a idiot. Friends is kind of "new" to him, and sometimes he just don't know what to do or how to behave.

He is not a theoretical person, but more of a practical one. He acts without thinking, sometimes a bit too impulsive. And foremost uses his muscle strength before his brain. He also got a thing for "beaking the rules" or accepting challanges. Tell him he can't do it - it's probably the best way to persuade him.

✦L I K E S✦
♡ Fire ♡ Sneaking ♡ Pranking ♡ One nights stands ♡ Butterbeer ♡ Sticking up against purebloods ♡ The smell of rain and magnolia blooming ♡ Quodpot ♡ Hugs ♡ Using his strength ♡ Magic ♡ Chewing gums ♡ Running ♡ Playing acoustic guitar ♡ the smell of smoke (he doesn't smoke but he loves the smell of it) ♡ Mint flavored candy ♡ Dragons ♡

✦D I S L I K E S✦
≡ Purus sanguins who believes they are better than others ≡ The dark lord ≡ Death eaters ≡ When his parents are tying to "buy" him ≡ His childhood trauma ≡ Insects ≡ Potions ≡ Feeling less worthy ≡ Psychological pain ≡ Difficult homework ≡ Writing ≡ Cowardly people ≡ Eating vegetables ≡
---
--- ✦ H I S T O R Y ✦

The history of Tim begins in a idyllic ( compared to other ) mundane neighborhood. Tim being the only child to his super rich muggle parents. Living in a mansion and having prestigious childhood, despite the drama that was going on where the wizarding world was controlling the mundanes. Tim's parents "had it good" since they where of noble family with a fortune and a big social circle of important contacts. Even being involved with some wizard families.

Growing up Tim was ashamed of his parents being cowards. They where giving up friends, abandoned their pride, and doing everything to save their own skin. Tim was just watching silently as mundanes disappeared and got used as slaves. He felt imprisoned in a false world and rarely left the mansion.

Now to the turning point. I might have mentioned a trauma in his early life. Even as a child Tim had his golden locks and pretty smile, something that happen to attract the attention of one specific bad man. He convinced Tim's parents to "rent" Timothy to him for a short while in exchange for some benefits. In their cowardly greed, Tims parents shook his hand.

Tim went away with that man, already having a bad feeling in his stomach. And he was right. The man raped him and mentally abused him. Also torturing him just for fun. Even if Tim never felt physical pain, this is when he realized there was a bigger threat. It was as if someone clawed open his chest and ripped out all joy of life. And this thieft of the tiny freedom he had, was to much for the little boy. After 3 days, Tims brain was shutting down. He started to using his "off" switch. And the culprit got tired of his apathy and took him home again.

Not telling his parents what happened, he got quiet. And the magic started showing. Fire, mainly fire. Tim liked fire-it facinated him. Starting fires. Burning down a shed, then accidentally a house. Even his mothers beautiful garden making her furious. And not just fires. Once he made a chair lift and hover in the air...

His father was quick to react, knowing what their son was. Afraid of what would happen to them - his parents pulled some strings, contacted one of the "good" wizard nobles they knew (Henry Davenridge) , and pooff - Tim was being "adopted" and was living with strangers. His parents trying to "buy" his forgiveness and drowning their guilt, and at the same time didn't want anything to do with him anymore. He was a muggle born wizard after all. Their only child, little Timothy "Goldielocks" was too dangerous to be around. So they had given him away, a second time.

Living with the Davenridge family, it did not take long before Tim got a letter from Remington. I guess he was lucky. It could have been worse. Being a muggleborn wizard in this new era was difficult. And he was happy for getting accepted to such a good school as Remington. Even if he get treated different as a "muggle born" and get bullied - he do feel safe at Remington. Its his new home, the only home that want his magical powers.
---
---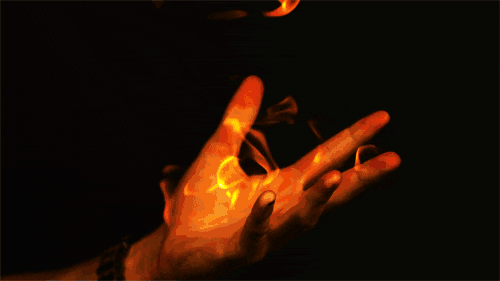 ✦ A F F I L I A T I O N ✦
Timothy knows the world is wrong and need to change. However, he lack the people skills and leader role to start the fire. He's grown bored of waiting and is starting to give up, just watching this sick world from the shadows. But let's say he'd find just a small spark - he would be willing to put gasoline on the fire. And give his all for the cause of equality. "If you're not willing to risk it all, then you don't want it bad enough".


✦ F A M I L Y ✦
His muggle parents aren't something he is proud of calling his family exactly. Not because of the fact that they are muggles... But because they don't have any guts. Lynn and Herbert Cohen. Just two cowards... He is currently still staying with the Davenridges, a noble halfblood family. Henry and Carol, and their daughter Zoey. They are not bad people, but he do feel a bit of guilt for intruding on their peace. He is trying to keep them out of his troubles, not letting them get too close.


✦ F A M I L I A R ✦
Tim love rats, and he's had a few of them. The one he got now is a pitch black female and named "Nightmare" or Mary for short. She is not living up to her terrifying name tho, being one of the kindest and most cuddly rats he's ever owned. She is good at sneaking in to places and Tim has trained her to deliver/retrieve letters or small objects. She remember people and places by different smells, so Tim lets her smell a certain fragrance and she's off to the place/person who is connected to that smell.

---
--- ✦A - R E M I N G T O N - S T U D E N T✦

House: Fawkes
Grade: 11th
Wand:11 1/2" | Sturdy | Red Oak | Phoenix feather
Quodpot:Timothy is a beater in the Fawkes Quodpot team. He is a fairly good flyer, but the quality that makes him valuable for the team is his strength.
Patronus: A brown bear
Boggart:Himself as a child, represending his childhood. I think its symbolizing that he is scared of the psychological pain he felt after being raped and keeping it a secret.


✦ S T R E N G T H S ✦
(academically speaking)

DADA:
One of Tim's best and fav subject. He got the will to learn and the skill to handle even the harder defensive and offensive spells. And he just wanna keep learning and get better, because some time in the future - these skills might come handy...
Duels:
Timothy is never the one to start the duel. He might seem modest at first, but he is usually the one to finnish it. He got a lot of integrity and honor, and would never deviate from fighting fair.
History of Magic:
Tim is not a "book worm" normally.. But he finds this subject fascinating.
Charms and Hexes(mainly hexes):
This subject is fun! Tim is not a theoretical person, but more of a practical one. And he learns the best by doing / practicing. He has a tendancy of remembering the wierdest charms and hexes before others.


✦ W E A K N E S S E S ✦

Potions:
Tim don't see the need of mixing stuff and making liquid... Nope, this is not one of his best classes...
Ancient Runes:
Thank god this in not one of the core classes. Tim hates reading and writing, and all the symbols are so hard to remember...
Herbology:
Don't let Tim tend to flowers and plants, he would most likely kill them or screw up big time... No green thumbs here!

x
---
© o p y r i g h t
Created By: Emmyz (me)
Inspired By : The Toxic Cereus
FC: Evan Peters