Name
Leanne Gaea Roche
Meanings
Leanne~ Graceful Meadow || Gaea~The womanly personification of the earth || Roche~who came from Roche (rock)
NN
Lee | Anne | Lea (Lea is her favourite, Anne being a name she despises)
Age
17
Gender
Female
Sexuality
"Straight as a round-a-bout"
Bisexual.
---
Hair Color
Light brown.
Eye Color
Dark, ocean blue.
Skin Tone
Fair.
Physical Description
Leanne's usually found in dark clothing that contrasts against her pale skin, her lips are a soft, blushing red and yet quite thin so you don't see them all too much.
She isn't that into looks and so does nothing with her hair except possibly put a cap on; Leanne cuts her own hair and therefore it is a little choppy but that gives it a more ragged, unique look and so she doesn't mind.
Leanne stands at 5'9" and weighs in at 119 lbs.
Although, when in battle attire, Leanne's looks change drastically - Her usual short jagged hair grows rapidly to around her hips and while it still retains the colour you wouldn't recognize as Leanne when walking down the street.
Her eyes are also similar in colour except blended with the - slightly lighter than usual - blue has small flecks of gold, brown and green which represent 'Earth'.
---
Likes
✔Smoking | ✔Doing what she wants | ✔Fighting the bad | ✔Watermelon
Dislikes
✘Whiny people | ✘Being told what to do | ✘Girly things | ✘Her mother
Quirks
✰Names all her weapons | ✰Suffers from insomnia | ✰Is always found chewing gum
Fears
☠Her mother finding her | ☠Seeing her friends die | ☠Needles
Personality
---
---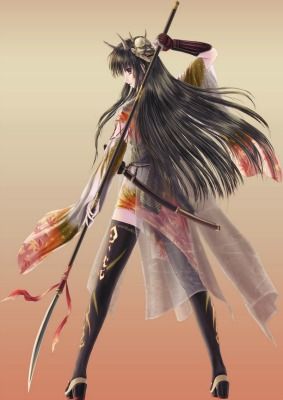 Element
Earth
Major Power(s)
Summon Golems:
Golems are incredibly strong creatures made out of either clay, or more experienced persons whom practice Earth may be able to summon Golems of rock which are much, much more difficult to defeat. Golems only weakness is water and fire does not melt them but harden them and make them stronger.
Powers like light, darkness & sound have no affect on them.
If the electricity frequency gets too high, it may have the potential to shatter them.
Leanne can summon them at anytime - If she has enough stamina.
Earth-bending:
Leanne can move, shape and otherwise manipulate any "Earthen" elements including most solid objects, specifically all minerals and mineral compositions regardless of their state (mountain, boulder, sand or dust), dirt and soil as well as bones although most wont be able to manipulate bones of living beings. Some users may have fine enough control to create/shape complicated objects.
Leanne, however, cannot control any of the elements
or
any other powers (e.g. Light, sound, darkness.)
Minor Powers
Plant communication:
Leanne can communicate with all forms of plant-life, including flowers, trees, fruits, vegetables, pollen, etc. The user cannot communicate with fungus because fungi aren't plants.
It's not really all that special because she cannot get them to attack but rather, they will tell her stuff e.g. if people are following them or where a certain person is.
Weapons
Earth's Katana:
(the weapon in picture)
Thrown from the bowls of the Earth, this Katana really is Earth's own.
One of the strongest weapons in the Universe (as well as all her friend's weapons) this Katana can cut through
anything
(e.g. rock | Metal)
Although, it isn't exclusive to the 'daughter of Earth' and if stolen, it could easily fall into the wrong hands and be used for evil.
Persona
{What's your charlie like in their magic mode?}
Skills Weakness
{in terms of fighting}