---
---
---
---
---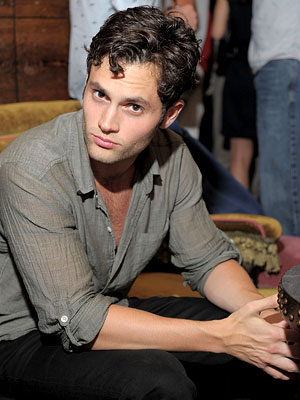 Name:
"It's very simple. No nicknames, either."
Ivan Gregory Fuhrman
Age:
"In a normal school, I'd be a freshmen or sophomore."
Fifteen [15]
Gender:
"I feel no need to respond to this."
Male
House:
"Ambition has been getting a bad reputation for too long."
Arietem House
Pet:
"I'm not really the pet sort."
N/A
Birthplace:
Foxnot, a hidden magical village in Germany."
---
---
---
---
---
Likes
Astronomy || Snakes || Arietem || Vulpes || Flirting || Cleverness || Swimming || Speaking in German || Success || Usefulness || Ambition || Power || Winning || Doctor Who || Big Band Jazz || Old Dancing
"Swing, Blues, the Charleston, The Waltz."
|| The Chronicles of Narnia || Messing with Ferre Kids || Having Control || Firewhiskey || The Color Green || German Fairy Tales || Nostalgia for the Future || Having Favor || Balls || Cranberries || Reasonably Crowded Spaces || Ginger Ale || Sci Fi Movies || Germany || Suspenders || Blue Eyes || Redheads || Football [Soccer] || German Accents || Promotion
Dislikes
Failing || Those Stuck in the Past || Ferre Kids, at times || House Elves || Iced Tea || Milk Chocolate || Action Movies || Gory Movies || Heights || Pets || Large Handwriting || Herbology Class || Dark, Wet Areas || Hot Weather || Strong American Accents || Rejection, at times || Shorts || Sandals || Unnecessary Violence,
"Truly powerful people don't need it."
|| Poverty || Cell Phones || Partner Projects || Impulsiveness || Cold Blankets || Lateness || Small Minds || Poorly Worded Insults || Fanatics || Quidditch || Hero Worship || Dusty Smells || Pseudosciences || Sweatpants || Drunks || Naivete
Wand
11" Canary Wood, Veela Hair Core
"My grandmother was a Veela, you see."
---
---
---
---
---
Personality
Ivan is an ambitious fellow. That should be obvious, given his house placement into Arietem, whose students are infamous for their desire for recognition and efforts to make it to the top. He is of the opinion, popular among his housemates, that ambition gets a rather bad reputation from people, though there isn't much of a problem with it at all, so long as it is not holding hands with cruelty. As far as Ivan goes, he'd like to think that he stands apart from such cruelty. He is ambitious, certainly, and is willing to put in a great deal of effort so that he might find himself surrounded by great success in the future. Much of what he does comes across as somewhat calculated, and that's because it is. He weighs everything's pros and cons, much of his decisions being chosen because he decided that they would ultimately benefit him, even if this did not happen directly. He is not an impulsive sort of person at all, and can occasionally seem insincere, though he is not inherently deceitful. He simply knows how to make choices efficiently, and how to twist situations in his favor. Some would call him a calculating sort of person, indeed, but he considers it to be shrewdness above all else. Both are right, though the words hold slightly different connotations. Regardless of the label, it cannot be denied that he knows how to twist things to work for him.
He is not necessary academically intelligent, after all, not like a Vulpes student. Rather, he is cunning, able to see the opportunities in everything and act rather accordingly. Life, to him, is a series of strings to be pulled and chords to be played, serving as an accessible world. He has been known to use his magic for his benefit, though he is very rarely caught, not the sort to be openly disobedient. Ivan is the type who might be made a prefect, while everyone knows that it would be rather hypocritical for him to enforce any sort of rules about using magic outside of class and other such things. Only the Ministry's supervision prevents him from using a few tricks outside of school, but they can't stop him from brewing potions or using magical plants and the like. His mind is best applied to causes and effect, to actions and consequences. While his grades aren't always stellar, if planning and understanding catalysts were a class, he'd be top of his year. He's charismatic, besides this, which only makes his cunning all the more effective. He has a way of speaking and acting that can make people see him as having some authority, even if they loathe him. He simply seems to know what he is talking about, regardless of whether that is actually the case. People from his house, especially his year, are more than willing to be with him, because he radiates the aura of a person who will succeed, and people are naturally, psychology has proven, drawn to those who give the impression of success and financial stability, both of which he shows. People like him- unless he doesn't want them to. The young is good with people.
It must be considered that Ivan does not succeed purely by working well with others. He is, by nature, an incredibly focused person who is very good at zeroing on what he wants, and able to keep working toward it until there is no other possibility but victory. The wizard has never been the easily distracted sort, and has the good characteristic of of remaining true to his goal, even if he at some point begins to falter. If he decides that something is for the best, he will go through with it, capable of seeing the long term benefits over all else. As a general rule, his patience is surprisingly good for one who often seems to be impatient, and it is very easy for him to avoid temptation in regards to opting for a small, instant reward over a large reward which requires a bit more work and effort. He is hardworking at what he desires, though lazy in things he doesn't care for or deem necessary. If something can reap benefits, or has some other plus for him, he is not above putting in the time and elbow grease to achieve it, though he might put in the effort only when others are not looking, because it is shrewd to make it look as though things come easily- it makes others believe you more affluent than you are, and therefore more likely to be successful.
While he may be focused, that doesn't mean that the young man is completely immune to some of the norms of his age, such as fun and flirtation and the like. In fact, quite the opposite. Due to his charisma, he's accustomed to having people around him, and he is rather fond of social events and the like. And, perhaps this is the Veela traces in him, he is also a bit flirtatious at times. Ivan doesn't see much gain in things such as love and the like, but he certainly sees no problem with flirting and teasing and other things on such a path. For one thing, they can be an effective way of forging new connections. For another, it's fun. It isn't uncommon for him to flirt a bit without need, though he's quite capable of not doing so if the situation calls for complete platonic interactions. Still, he can usually be seen at events, or anywhere really, flirting with other students, and occasionally stealing away with them. When it comes down to it, however, he values other bonds far more than things of romance, and when he forges a friendship or alliance of some sort, he is almost surprisingly loyal for someone who might be viewed as so calculating and ambitious. To him, friends are one of the greatest weapons one can have, and besides, are a crucial part of life. He doesn't really feel the need for monogamous romantic relations, because he sees loyalty as best placed in friendship. To be his friend is a much higher compliment than to flirt frequently with him, and he'd have trouble being romantically committed to someone he respects or likes.
Ambitious || Calculating || Cunning || Charismatic || Focused || Hardworking || Flirtatious || Loyal
---
---
---
---
---
History
Ivan was born to Christian and Juliet Fuhrman in a small magical village backing the Black Forest in Germany. The village is a very old one, in fact, and is likely the reason for the forest's reputation as a source of great fairy tales and mythical creatures. The village was once known for being great caretakers of the creatures of the forest, but over time, it modernized just as the rest of the world did. Christian grew up in this place, not often leaving it. He knew that he would grow up, go to Durmstrang to study magic, and from there find his path. Perhaps it would lead him back to the village, perhaps not. He was rather willing for either path, at least as a child, for he was not really a particularly ambitious young man. His parents cared for Thestrals, and had for generations, meaning that they were seen as somewhat creepy.
With good reason, for part of their tradition was to have children rushed to the scene if there was a death happening nearby, so that they might witness it and thus more easily learn the family's trade of caring for Thestrals. Yes, Christian grew up with a very small world, and even then, was a bit isolated from the others. For him, attending Durmstrang was a great chance to go further. Indeed, it was at Durmstrang that he changed from a rather small and quiet boy to one of stature, of ambition. It was also there that he met Juliet, a girl who was half-veela, and therefore considered the most sought after girl in the school, as well as one of the very few- Durmstrang isn't considered entirely female friendly, unfortunately.
However he managed it, Christian began dating Juliet fifth year, and continued to do so throughout the rest of his school career, until he graduated. He managed to get a degree with the local magical government, but wanted to live in the village where he was raged. Juliet lived in a city nearby, where she worked in a magical shop. Eventually, he introduced her to his family, who were pleased to find that, other than the veela aspect, she was from an ancestry of pureblooded wizards. The two married a few years later, while Christian advanced in the ranks, and later had a child, Ivan. Ivan was raised in the small village for the first four years of his life, but unlike his isolated father, he was exposed more to others, for he lived in the more populated part of the town, and in a large house.
When he was six years old, Ivan witnessed the death of his father when he was attacked by an enraged creature while the two were in the forest. This would be how he came to move away from his hometown, for his mother, not wanting him to join his father's family as thestral breeders, joining much of the wizarding community in her belief of them to be bad omens, to America. California, in fact, for it was a simple task for his Half-Veela mother to be discovered and rapidly spiral into success as a model and actress, the latter starting later on.
Thus, Ivan came to be raised in an environment of calculations, public relations, and the need to be socially gifted and charismatic. It shaped much of the personality that he has today, those next four years, as well as the summers he spent when he came home from school. And, of course, it was completely expected when he was sorted into Arietem as soon as he began to attend Magnus Grex. During his first year, his mother remarried, to a muggle actor, and by his second year had given birth to his younger sister, Anna. Honestly, the young boy had been accustomed to being the only child in a life of opulence, and wasn't fond of the little child- or her father, for that matter, least of all because he was a muggle. After that, he became a bit colder towards his mother for a while, though she had been his most treasured person throughout his childhood. In fact, he had thought that she could do no wrong, and put his mother on a pedestal of sorts- until he perceived, still young at 12, that she had betrayed his father by marrying to a muggle.
He had forged more of a life for himself in Magnus Grex, anyway, showing himself to be worthy of the Arietem house- Ivan was ambitious and clever, charismatic to boot, and therefore seemed to poster boy for the house. Besides this, he knew how to change the way he acted for each situation, and therefore was a favorite for many of his teachers, while still being able to forge friendships and other bonds with other people. And of course, he was quarter-veela, which certainly helped in his charisma, especially later, as he began to become more interested in people in a less platonic manner. It is now his fifth year, and he fully intends to go into business once he is out of school, well-suited for being a businessman, certainly. He has a gift for cause and effect, afterwards, that allows him to balance his actions very shrewdly.
---
---
---
---
---
Relationships
---
---
---
---
---
OOC
Do you know much about the Harry Potter Universe?:
I've read all the books several times over; same for the movies.
How often do you get online?:
Usually every day or every other day.
How often can we expect you to be able to post?:
With the exception of maybe holidays and such, typically no less than once every two days- but it depends on whether other people are posting as well, of course.
Password:
Copper Cauldron