---
---
---
---
---
Name:
"Really, everyone calls me Ronnie. I'd like them to, anyway."
Veronica "Ronnie" Sawyer Smith
Age:
"Not quite a seventh year, of course."
Sixteen [16]
Gender:
"Can't you tell? Perhaps you need glasses."
Female
House:
"Wit beyond measure is man's greatest treasure."
Vulpes House
Pet:
"I've named him for the Irish Poet."
A Snowy Owl, named Wilde.
Birthplace:
"New York City. Born to two muggles, I might add."
---
---
---
---
---
Likes
The Library || Music || String Instruments || Challenges || Riddles || Puzzles || Mythology || Transfiguration || Potions Class || Her House || Other Vulpes Students || Magic || Late Nights || Stargazing || Comic Books || Cursive Script || Green Eyes || Intelligence || Wit || Strangelings || Gem Colors || Hot Drinks || Butterbeer || Heights || Bad Gore Movies || Quiet Places || Enigmatic People || Mysteries || Reading || Banter || References || Sunglasses || Trivia || Intellectual Equals || Language || Puns || Magnus Grex || Ancient Greece || Ancient China || Little Pranks || Christmas || Sleeping In || Spoken Word Poetry || Quidditch
Dislikes
Feigned Idiocy || Cliffhangers || Divination Class || Those who Chat in the library || Being Underground || Dancing || Sketching || Cleaning || Cooking || Knit Sweaters || Romantic Comedies || Complete Silence || Dry Humor || Condescension || Summer || Winter || Ice Cream || Coffee || Binge Eating || Snakes || Poptarts || Stupid Potions Partners || Failing Classes || Movie-versions of Novels || Dullness || Slow Speakers || Dwelling on the Future || Her Grandmother || Sudoku || Extremists || Neutrality || Missing Breakfast || Early Mornings || Cramming || Cigarettes || Boats || Rats || Judgmental Types
Wand
12" Mahogany, with Dragon heartstring core.
"That is Mahogany!"
---
---
---
---
---
Personality
It is something which can be easily, and accurately, assumed that Ronnie is an intelligent individual. The slower of mind are not exactly those which are chosen to be members of the Vulpe house, after all. She fits the criteria expected of a Vulpe student, possessing a quick mind and a quicker tongue, both of which make her good in conversation, but can also get her in a bit of trouble during her classes. Ronnie is a fiercely clever individual, but sometimes the comments she makes can be considered a bit disrespectful by the teachers- even when they get a laugh out of others. She was the student in muggle schools who the teacher adored despite their constant misbehavior, and continues to be such with many of her teachers today, though several of them dislike her quite a bit. It's not that she is blunt and doesn't know how to hold her tongue when there is a need- she simply has different definitions than some of the staff members, and the prefects, as to when she should do so. The girl is very good at keeping secrets, after all- some of her snarky comments simply aren't secret. Regardless, she does well in most of her classes, and is over all a very bright girl- especially when it comes to verbal and auditory methods of learning. Her spell recitation is quite good, for this reason.
Veronica has always been a rather competitive girl, even as a small child always wanting to sign up for things in which she could challenge others, whether it be in racing or solving long division problems on the white board in her second grade class. If there is a way to win, she's interested, certainly. This contines to be the case today, and there is nothing so tempting to her as a challenge or a bet. In fact, perhaps the best way to manipulate the girl is to make something into a competition, for all her bountiful wits are not enough to strengthen her will against such a thing. She simply loves it- games, riddles, contests, bets- and she grew up rather used to winning in most things. To her credit, she has never been the sort to discard something as pointless just because she loses. Instead, she works harder at it, or admits to defeat. She may not particularly like losing, but Ronnie can recognize when she has. She has a high enough self esteem to do this, for a single loss isn't going to burst her bubble. Ronnie is, in fact, a very confident individual, something clear to all those who meet her. She isn't afraid to try things because she is confident that she will succeed, and even if she doesn't, is not so fragile as to back away. Failure is just a way for her to improve, after all, and Ronnie is certainly self-assured in her capacity for progress.
As one might have surmised by now, while Ronnie is certainly a sterling student academically, she is far from the sort who is chosen to lead the class or to be the teacher's pet. Rather, she is a tricky sort of gal, one who delights just as much in a cleverly pulled trick as she does in a well-written book. As far as she is considered, mischief well done is just as much of an achievement as good grades in a class or gaining other academic recognition. Many who know her are well aware of the girl's love for pranks and little tricks. Typically, her fun doesn't get too out of hand, and no one gets hurt, but there have been situations where her brain failed to considered unforeseen factors. No one can say that she doesn't know her way around a good prank, though, even though her outright jokes can often be a bit lame -partially due to a silly love for puns. She seems to know nearly every trick in the book, and knows the school like the back of her hand; or at least well enough to be able to sneak around at ungodly hours, plotting some harmless trick, like putting silly costumes on the suits of armor or swiping a concoction to make every Gryffindor's eggs induce excessive sneezing.
When it comes to people, Veronica is a rather accepting individual- except when it comes to Gryffindors, or so she says, at least. Regardless of her joking dislikes, she isn't typically the sort who will be quick to judge other people. After all, she grew up being something of a freak, a witch in a word of muggles; in a family of muggles. She can sympathize with feeling different or strange, and isn't about to push away people for being different than she is. As far as open-minded goes, she's also surprisingly willing to trust others, to the point of borderline naivete, though she scoffs at the idea. If someone says something, gives a fantastical tale that everyone else rolls their eyes and dismisses, she's willing to give the benefit of the doubt. Part of this is because she wants to believe in things that are strange even by Wizarding standards, and wants to be part of such things. The other part comes from an inquisitive and imaginative mind which very willingly searches for answers and possibilities. New things are exciting to her, enticing, even. She's almost easily won over by things which are fresh and shiny, curious enough to love mysteries, though still loving the idea of things going unexplained. She's quite conflicted on such things, really.
One thing that Ronnie is certainly not conflicted about, however, is the future. Or, to be specific, growing old. Magnus Grex has provided for her so fantastic an experience that the idea of leaving it, of going on to get a job or something of that sort, is a secret terror to the young woman, who would much rather remain here forever. It is the place where she feels more at home than anywhere else, after all. She doesn't want to grow old or to graduate, preferring the idea of remaining a student always, or at least of being young for as long as possible. The knowledge that she will be graduating next year sends a few chills down the girl's spine, needless to say.
Clever || Snarky || Competitive || Confident || Mischievous || Open-Minded || Inquisitive || Gerascophobic
---
---
---
---
---
History
Veronica "Ronnie" Smith was born to a perfectly ordinary, at least by magical standards, family. As far as humans go, however, she might be slightly less dime-a-dozen; or, her family might be, anyway. Veronica was born to Corrine Anders and Daniel Smith, both of which lived very different lives, making the fact that they met and had Ronnie slightly strange, or unlikely, at least. Corrine was an acclaimed violinist living in a flat in New York City which was often graced with the presence of influential artists, musicians, and other such artsy folks. Daniel Smith was certainly not the sort of person with whom people would expect Corrine to interact, let alone get married to. It happened all the same, however, as the accounting major was dragged to a concert in some little bar by a friend. At that concert, he met Corrine, 25 years old and already an prominent violinist, considered by most to be a genius in her time. When they first met, Corrine was dating another person. Still, they clicked, strangely enough, and began seeing each other more frequently. When Corrine eventually broke up with the person she had been dating at the time, Daniel saw his chance and, eventually, took it. Within a few months the two were dating, two sides that complemented each other's weaknesses. Whereas she was somewhat flighty and impulsive, he was responsible and patient. Where he was typically awkward under pressure and inflicted with narrow horizons, she had an expansive imagination and an uncanny ability to charm. They charmed each other, and married two years later.
Within a year, the two conceived a child, who would later be born and named Veronica- Veronica Smith. She would be their only child, due partially to circumstances trailing her death by a few years. When Ronnie was five years old, a girl who very much took after her mother in spirit and speech, Corrine received a bacterial infection. It started with pain, and fever. Within a few days, however, Corrine had to be rushed to the hospital. It wasn't too long before Daniel learned of the consequences of what had initially seemed to be a simple illness. Corrine's brain had been damaged by this rare infection, and her ability to recall and form new memories was damaged greatly. She could look into her daughter's face and see only a stranger. Daniel, she recognized at least as someone close to her- as though some implicit memory of affection remained. But Ronnie was no one- no longer her mother's daughter. Woefully, and feeling it necessary, Daniel kept Ronnie shielded from her mother, at least until she thought he could understand. The first time Ronnie's mother hadn't recognized her had broken her a bit inside, after all. For just a few years, Daniel decided, she would be sent to live with his mother in a small town in upstate New York. And so she was. The timing would prove to be most unfortunate, for her powers began to reveal themselves around this time.
Of course, she and her grandmother both proved to be two great forces conflicting with each other, like the water and land gone to war. Daniel's mother had never approved of his marriage to Corrine, and in fact had completely cut off contact with her son until he called her, pleading what she take in her granddaughter- her only grandchild. Perhaps she regretted the decision very quickly, because Ronnie was the spitting image of her mother, and lacked the discipline that she expected of children. The child was constantly misbehaving- running off, playing with fragile things, etc. When the strange things first began happening, her grandmother almost didn't notice it, for she had already considered Ronnie to be a strange little wild child. But eventually, the little signs could not be ignored. The way that mud seemed to stubbornly appear on her, even after she had been bathed and supervised in her room; her ability to get into locked rooms. Both were hints, of course, but it became clear that Ronnie was not typical when her grandmother watched her stop a snowball thrown at her in midair. Luckily, none of the children she had been playing with noticed. She thought to homeschool the girl at first, until she could understand what was going on at least, but one year of that proved exhausting, so she sent Ronnie off to school with very strict warnings about what would happen should unexplainable things begin to happen around her.
All of her grandmother's attempts to discipline her had ultimately failed, but this was something which Ronnie finally understood after multiple occasions on which a classmate would run away, confused and frightened, when she was able to do something strange. By the time she was around seven years old, she knew that she wasn't like her classmates- that she was strange or, as one little boy put it, a
freak
. So she hid it. What else could she do? The girl remained as clever and snarky as ever, both in the class and home, but she learned to hold her tongue on certain things- like how she could make things disappear if she wanted to, or turn things on by focusing on them. She was happy to compete and laugh and play with her peers, repressing her abilities to the best of her abilities. She continued to live with her grandmother until she was eight years old, at which point her father swooped in to take her home to New York. Before she left, her grandmother pulled Daniel aside and explained the strange things which had been happening around Ronnie. He was frightened, but this only steeled his resolve to bring her home- where she could be close.
Her mother had, at this point, begun to be able to more easily accept the suggestion that she had a daughter, whereas the prospect had previously inspired panic. Her memory span was no larger than half an hour or so, and yet Corrine was still able to pick up the violin and play it masterfully. Ronnie had already begun to learn the violin at her old elementary school, a quiet reach towards her mother, and for the year in which she remained in New York, the girl had lessons with her mother, who would forgotten that she had existed the next day. It was a rather emotionally trying experience, but the young girl convinced her father that she didn't mind- it was worth it. She was happier her, with them, anyway. This life was somewhat shortlived, however, for only a year and a half later, strangers came to her apartment and asked to speak with her parents. They were employees of the ministry of magic's education department, here to explain her abilities to her parents, or her father, at least. The prospect gave Ronnie great hope, for it would allow an explanation for what had previously isolated her from her peers. She was more than willing to attend Magnus Grex when the time came, though she made the trip on her own so that her father could stay back and be with her mother.
Ronnie's quick mind led to placement in Vulpe, where intelligence was valued above all else. It was her sharp tongue and tendency towards borderline delinquency, mellowed slightly over time at the school, which gave her a reputation beginning in her early years for being a less than perfect student. Still, it was the place where she fit in, and Ronnie continued to live at Magnus Grex, happier than she had ever been, to the point where, after a few years, she began to spend several Christmases there, rather than returning to New York, where a mother who didn't recognize her face and a father who was too busy tending to her mother waited. She didn't want to bother them, so she remained where she believed that she belonged. And she had surely earned her place, a very academically gifted student who was better known for her mischievous nature and tendency to pull tricks than her brilliance in transfiguration.
She remains similar to this day, though Magnus Grex has put actual substance behind a confidence which was once forced, and has only nurtured her cleverness and love for wit and intelligence. Magnus Grex is, in fact, so much her home that she dreads the coming future in which she will graduate. She hopes to get a job at the school whenever possible.
---
---
---
---
---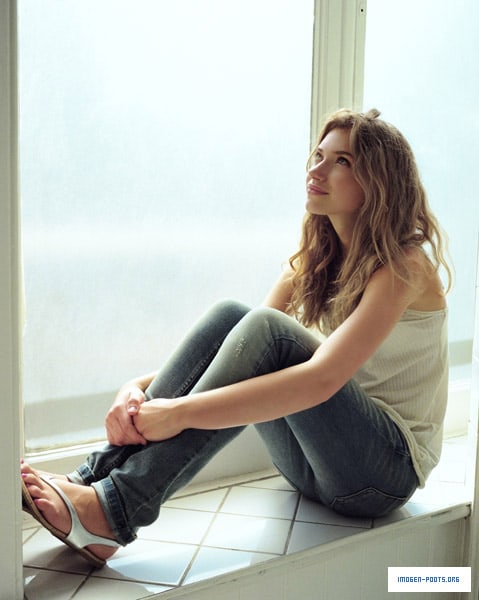 Relationships
Rae
- Rae is like a little sister to Ronnie, albeit one who is considerably less likely to get into trouble than she is.
---
---
---
---
---
OOC
Do you know much about the Harry Potter Universe?:
I've read all the books several times over; same for the movies.
How often do you get online?:
Usually every day or every other day.
How often can we expect you to be able to post?:
With the exception of maybe holidays and such, typically no less than once every two days- but it depends on whether other people are posting as well, of course.
Password:
Copper Cauldron