Name: Blü Navarette
Age: 16
Gender: Male
Designation: Human Crush
General Appearance: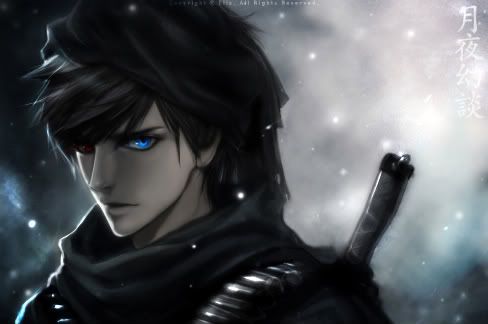 Personality: Blü is pretty confident of himself, and with good reason. He loves visiting the shop and the girls. He also loves music, almost as much as the shop. In his spare time, he practices using his sword and katana. He is popular at school, and making friends comes naturally.
Fun Facts: Blü has two fears, the first is that something will happen to the shop or girls, and the fear is always lingering in his mind though he can't tell why... He also is terrified of snakes and always has been. Nobody knows he's scared of snakes, and he doesn't want anyone to ever find out.
Quotes: "Social studies will be the death of me." "Music is as necessary to me as air or blood."
Extra: Blü can play the guitar and piano and loves to perform for others.
Theme Song: Do It Up by Mitchel Musso