The Maison de l'oubli (House of the forgotten) is suituated deep in the French countryside. It's purpose? To look after those who have been forgotten. Some of the residents families may not be able to care for them, or simply do not want them anymore, no matter what the cause we have a place for you. You may be a pet who's master has passed away and you need a new home. Or an understood creature who needs help. First password is: Saving
Now with the year being 2050 the worlds population is no longer limited to humans, there are hybrids, werewolves, vampires, neko's, kistunes's, mutants anything you can imagine.
The house is large with special rooms designed to each of the residents needs, special temperature control, whatever suits your need.
The outside of the mansion.
Library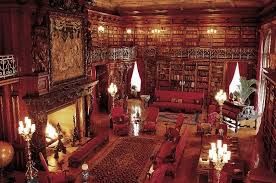 Kitchen
Roles
Neko's
-
-
Werewolves
-
-
Vampires
-
-
Mutants
-
-
Kistunes's
-
-
Characters should be detailed with realistic pictures and a good history about why your character has come to the house. Specifications about your characters room requirements and any special needs.
Make your characters pretty, I'm talking gift, fonts, all that shebang.
Reservations to be made in the oc, include who you would like to play as well as a face claim so I can fit it into the slot when/if your character is approved.
Second password is : Grace
I am looking for a co-gm.
Taking place in...
There are no characters in this universe yet!
0 posts here • Page 1 of 1
0 posts here • Page 1 of 1
Arcs are bundles of posts that you can organize on your own. They're useful for telling a story that might span long periods of time or space.
There are no arcs in this roleplay.
There are no quests in this roleplay.
Welcome home, Promethean. Here, you can manage your universe.
Arcs are bundles of posts from any location, allowing you to easily capture sub-plots which might be spread out across multiple locations.
You can create Quests with various rewards, encouraging your players to engage with specific plot lines.
Settings are the backdrop for the characters in your universe, giving meaning and context to their existence. By creating a number of well-written locations, you can organize your universe into areas and regions.
Navigation
While not required, locations can be organized onto a map. More information soon!
There are no groups in this roleplay!
There are no characters in this universe yet!
By creating Collectibles, you can reward your players with unique items that accentuate their character sheets.
You can schedule events for your players to create notifications and schedule times for everyone to plan around.
The Forge
Use your INK to craft new artifacts in Maison de l'oubli. Once created, Items cannot be changed, but they can be bought and sold in the marketplace.
Notable Items
No items have been created yet!
The Market
Buy, sell, and even craft your own items in this universe.
Market Data

Market conditions are unknown. Use caution when trading.

Quick Buy (Items Most Recently Listed for Sale)
There are no characters in this universe yet!
None
Discussions
Topics

Replies
Views

Last post
Most recent OOC posts in Maison de l'oubli
This is the auto-generated OOC topic for the roleplay "
Maison de l'oubli
"
You may edit this first post as you see fit.