❝ The most couragous act is to think for yourself. Aloud. ❞
|| Nickname ||
Ali

|| Gender & Age ||
Female, Seventeen

|| Race ||
Human

|| Voice ||
Alice's and Anise's voices

|| Face Claim ||
Reina Kousaka
❝ Life shrinks or expands in proportion to one's courage. ❞
|| Hair Color ||
Ebony

|| Eye Color ||
Violet

|| Skin Tone ||
Pale

|| Height ||
5'4''

|| Weight ||
125 lbs
❝ I was born without you, so I do not need you to survive. ❞
||

Potential Interest

||
potential here
Alice is more often than not found running around, hardly ever walking anywhere if she doesn't have to. Despite giving in and dressing up like a lady, her behaviors are still that of a tomboy. Alice enjoys running through nature the most and can often be found exploring the woods. This is partially due to her time spent with her father whom was a soldier and taught her many things. She can use moss to navigate, knows which plants are edible and which are not, and even knows how to make a campfire.
She most often can be found cleaning the manor barefoot. Shoes feel restrictive and she doesn't like being unable to move her toes as she wishes. Alice prefers to give her feet full freedom to move, because she is far more balanced and efficient that way. It's not considered normal, nor did her father condone this, but it has always felt the most natural to Alice.
Given the dangerous roads she traveled with her father, most of the time Alice spent her time sleeping in trees rather than on the ground. Trees were safer as you were less likely to be noticed by bandits or other dangers, but also because it kept them safe from surrounding wildlife. Now it just reminds her of the good times she had with her father so she continues to do so out of sheer habit.
❝ Some women get lost in the fire, other women are born from it. ❞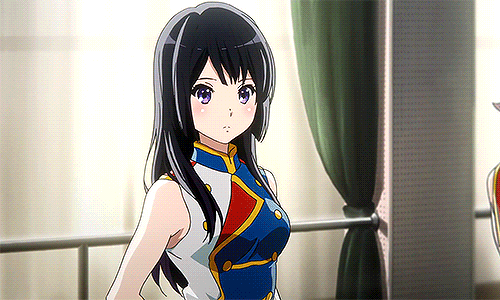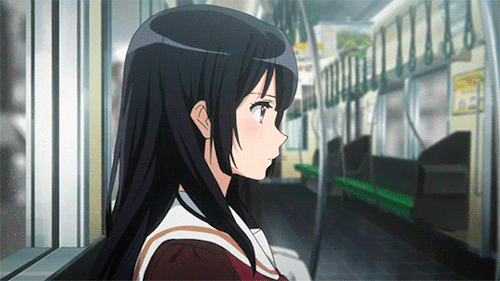 Due to the trauma she has sustained after her father's death, Alice has flashbacks and nightmares frequently. It is very dangerous to get close to her when either occur, well, for humans at least.
❖ Cheek biting ||
During the rare times that Alice is able to control her temper and bite her tongue, she literally has to bite the inside of her cheek to refrain from spitting out her words. She was not built with the natural filter that most people use on a daily basis and nearly everything Alice is thinking ends up being said when she's angry. This has been her self-taught solution, but it is fairly hit and miss. It doesn't always help.

❖ Averting her gaze when nervous/embarrassed ||
Whenever Alice is telling a lie or is in a situation that makes her uneasy, she cannot make eye contact. If she averts her gaze she is either being dishonest or is very nervous about something. Alice otherwise has no problem making eye contact, well, unless she is attracted to that person, then she may have a few issues meeting their gaze. Not that she'd EVER admit to that!

❖ Sleeping-in ||
Given she did not have a house, livestock, or garden to care for, Alice and her father often woke up whenever they wanted. As a result of her strange upbringing, Alice is not very good at getting up the same time every day. It doesn't help that her biological clock has to switch to waking up at night instead of midday. Either way, Alice loves her sleep and will routinely sleep in if she can.
||
Likes
||
♥ Running around barefoot ||
♥ Nature ||
♥ Aeliya ||
♥ Sleep ||
♥ Strawberries ||
♥ Swimming ||
♥ Stargazing ||

||
Dislikes
||
✘ Vampires ||
✘ Snow ||
✘ Large animals ||
✘ Girly clothes ||
✘ Authority ||
✘ Vegatables ||
✘ Boredom ||


While she might be a little hard to handle given her stubborn and boyish ways, but underneath it all she is quite altruistic. Alice would do nearly anything to help another person, well, unless they're a vampire holding her in their castle against her will. She understands what it means to struggle, and does not wish to watch others do the same if she can lend them a hand.


Alice is quite innocent, despite her temper and grudge-holding. In fact, she does not understand when she's being 'too blunt' and is quite gullible, despite doing her absolute best to remain a guarded individual. Spending a majority of her life with her father has kept her a very sheltered young woman. Luckily she was found at the slave auction very early by Damian Santiago.


Despite everything that has happened to her, Alice is extremely optimistic. After everything she has been through, it would be understandable if Alice has lost her ability to see the brighter side of life, but Alice actually continues to believe that a situation is temporary and knows that things will always get better at the very least. Alice believes that the day someone becomes a pessimist is the very same day that their dreams finally die. No matter how bad a situation gets, she reminds herself that everything happens for a reason or searches for a silver lining, even if it's diminutive.

She holds grudges very easily, and her temper does nothing to help that matter. Once you've angered Alice, she can become quite stubborn and unforgiving. It is very difficult to return to her good graces, so tread lightly. Make sure whatever you plan to do or say to her is worth the consequences. She is not beyond retaliation, so everyone has been fairly warned.


She has a slight taste for physical violence, her father taught her to protect herself and even taught her some hand-to-hand techniques, wanting Alice to be able to protect herself. Although she isn't afraid of punching someone in the face, she does not go out of her way to rebel against authority unless she wholeheartedly disagrees with whatever is being forced upon her. The best advice to follow is: don't flirt with her if you aren't prepared to meet her right hook.


Cooking, cleaning, if it's something expected of a housewife, Alice just isn't good at it. She did not grow up doing these tasks and therefore she struggles to complete them and finds them absolutely degrading. Alice gets aggravated with tasks when she doesn't know how to do them or finds them difficult and household cleaning definitely triggers her temper.
❝ She was never looking for a White Knight, she was looking for a sword. ❞
||
Personality
||
Tsundere
|
Stubborn
|
Altruistic
|
Violent
l
Gullible
Alice is an extremely talkative and friendly young woman despite the trauma she has undergone. She is understanding and kind, much like her twin sister Aeliya, but Alice growing up separated from her sister has led to them having stark differences as well. Alice has acquired a tendency to becoming violent if her personal space has been invaded without her permission, the result of the trauma she was exposed to shortly after her father was murdered. She could be described as an uneasy individual, finding it extremely difficult to trust anyone, but for good reason. She is very easily embarrassed, especially by any physical contact with the opposite sex whatsoever. This is not an invitation to tease her, so beware, because Alice is not afraid to shove a guy away from her or break his nose, noble or otherwise. If you're still interested in embarrassing this spitfire, you're doing so at your own risk, because she can become quite temperamental. Despite hating all things that could be described as girly. She often broods over the thought that one day she will hurt someone important to her, and how she would never be able to forgive herself if she were to hurt Aeliya. As far as her job as a maid goes, Alice doesn't enjoy cleaning, but she does realize that it cannot be helped and is a chore that must be completed often but she does not enjoy the tedium involved. As a person, Alice can be quite defensive and finicky, but she is also extraordinarily caring, even if she cannot express her emotions in a clear or concise manner.
❝ Strong women scare weak men.. ❞
||
History
||
Alice was born in the beginning of an unusually warm fall, her mother and father suddenly proud parents of two healthy, energetic baby girls. Their little family was happy for a time, but it was not meant to last. Nothing good ever lasts forever, after all. Not very long after Alice began to walk, her grandmother fell ill and after a few months succumbed to her sickness. Sorrowful, Alice's mother rejected anything to do with their grandmother, even her love for Alice and Aeliya, who looked Exactly like their grandmother, Isabella when she was young.

During this time of neglect that both of the infant twins endured, Alice's father was off to fight in the war. Her father, noticed his wife's insanity when he returned home and quickly plucked Alice from their home in the middle of the night. He took refuge with his stolen daughter, living with his own mother and father for a time, but they were forced to leave shortly after Alice turned ten years old. Shortly after the separation from her grandparents, Alice's father began training her to take care of herself, especially in the wilderness. It gave him peace of mind, but also kept his homesick daughter busy. Alice was separated from her twin Sister for quite a while, and until her father's death, Alice had no idea Aeliya existed. Her father kept Aeliya a secret, afraid that Alice would want to find her sister if she knew. Along one of the dodgier paths during their travels, Alice's father was attacked. He managed to hide Alice, but his wounds were beyond repair. As he was left for dead, Alice returned to her father and he told her about Aeliya as the two waited for death to take him.

After Alice managed to bury her father, she was determined to meet Aeliya. She would not rest until they were reunited, so she began her journey home. Alice nearly made it, but she was captured by slave traders. A young, seventeen-year-old girl was a very lucky catch in their eyes, so they brought her to a local slave auction. She was bought by Damian Santiago, and now she is headed for Manerium de Morte. The name alone doesn't sound very promising, but it is far better than the rape or torture she may have endured if the immortal prince had not purchased her.
❝ You never know how strong you are until being strong is the only choice you have left. ❞