❝ Sometimes people don't want to hear the truth because it will ruin their illusions. ❞
|| Nickname ||
Claude. Sometimes called Claudie when the other party is attempting to be condescending.

|| Gender & Age ||
Male, Twenty

|| Race ||
Pure-Blood Vampire

|| Voice ||
Claudio's Voice

|| Face Claim ||
Shu Sakamaki
❝ My brothers are the only ones I can really relate to. Though there may be struggles, I will always appreciate them. ❞
|| Hair Color ||
Ashen Blonde with a Peach hue

|| Eye Color ||
Deep Blue

|| Skin Tone ||
Pale

|| Height ||
6'2"

|| Weight ||
164 lbs
❝ There are still some things I can enjoy. ❞
||

Potential Interest

||
potential here
Requiring a proficient understanding of mathematics, aesthetics, and technique, Claudio's maps and blueprints not only portray his exceptional work in each field, but also demonstrate what he has learned from his grooming as the eldest brother. The fine attention to detail forces him to be calm and draw his lines with patience and purpose. It is good practice for other situations and skills. He has done all types, from nautical charts to more specific terrain. It is really the only moment of his day he can dedicate to not thinking about his multitude of responsibilities and expectations.
Claudio is most well versed in épée fencing, which requires a heavier sword. This form of fencing allows for the entire body to be the target, so the fencers must be able to anticipate every movement the opponent may make. Claudio's rigorous practice of the sport has trained his agility, speed, and attention, even though the technique of this form of fencing is slightly simpler than the others. This style most accurately represents actual sword fights, so it is safe to say that in an actual sword fight he would be a worthy opponent.
Claudio does not just argue with people, but debates. He presents all of his points in an articulate and organized way. He is confident in his speech and is still able to retain a certain amount of charm rather than coming off as rude. This aids him in regular conversations with people as well. Of course, this usually only works with people who don't know him very well. His charm is rather artificial, and his brothers can often see right through his arguments.
❝ I beat myself up every day, without so much as a scratch. ❞
Though his mindset most approaches the tenants of nihilism, Claudio does place importance on structure and rules. Do not cross him and his house rules, or you will be reprimanded severely.
❖ Speaks His Mind ||
The use of this term is not to mean that he is vocal and not afraid to say what he thinks, but rather, it is more how he says anything that is on his mind. There has been more than one occasion in which he will mumble a sentence in the middle of a conversation that makes absolutely no sense. Most of the time it is something highly inappropriate. Luckily, he's never very loud when he does this. Lately, this has been happening more often due to his stress levels.

❖ Daydreaming ||
Claudio has always been one to drift off in the middle of a lecture, conversation, or activity he's not invested in. His eyes become glazed over, and his expression fades from the fake smile to something more neutral. Sometimes the daydreams are about the future, sometimes they are about a woman. Lately they have been about murderous sprees in which he kills his whole family, or every animal he spots outside. Those are just intrusive thoughts, of course. He would never do such a thing.

❖ Smiling ||
Claudio smiles. A lot. People who are inexperienced with his mannerisms might assume that he smiles out of good nature, politeness, and happiness. Anyone who has been around him for long periods of time knows that most of his smiles are laughably fake and strained. They are really only good for the occasional discussion with strangers he has to make a good impression with. It is easy for his brothers to recognize his genuine expressions, and his fake ones.
||
Ability
||
Invisibility
||
Likes
||
♥ Rain ||
♥ Classical Music ||
♥ Playing Chess ||
♥ Sex ||
♥ Sleeping ||
♥ Alcohol (Of all types) ||
♥ Weaponry ||
♥ Rich Food ||
♥ Blood/Feeding ||
♥ The Scent of Lavender ||
♥ Mathematics ||
||
Dislikes
||
✘ Conversing with Strangers ||
✘ Most Humans ||
✘ Overly Optimistic People ||
✘ Talkative People ||
✘ Maintaining Relationships ||
✘ Public Speaking ||
✘ Sweet Foods ||
✘ Peppermint||


Claudio has a mind perfect for theorizing and solving. One glance at an in progress chess-board, and he can come up with a list of possible checks and maybe even a checkmate. An algebraic equation only needs to be studied for minute before he knows the answer. This does not only apply to puzzles, but situations as well. Though rather dismissive of most emotion, he can anticipate actions and scenarios quite well. This strength is shown in his affinity for puzzles and riddles, as well as the amount of detail shown on his maps.


Claudio's physical strength, agility, and endurance, though heightened already due to his race, is even more proficient than usual. Thanks to his rigorous fencing practice, all of these skills are honed beyond the average vampire who may not work on their skills.


Say what you will about his true personality, Claudio is fantastic with first impressions. Many other nobles who have visited the castle swear by the kindness of the family due to Claudio's arsenal of glib compliments, beaming smiles, and strained humour. On fresh faces, his charisma and charm knows no bounds. With others closer to him, such as his brothers, he acts the way he usually would, as he doesn't feel the need to put on his fake mask for them.

Claudio's emotions never last for very long. They come in bursts, and he usually is back to his stoic self in an instant. Of course, when he cannot express the emotion right away, he tends to bottle it up and wait for the right time. He does this even around his brothers as well, being embarrassed to feel so strongly about something. These feelings can range from happiness, to sadness, to anger, and he will only do something about them behind closed doors.


Depending on his mood in the day, almost anything can set him off. A sideways glance, the wrong words, breaking a rule, not following orders, etc. He is quick to fall into his habits and grow impatient with whomever is causing the problem. One can notice his growing irritation just by watching his facial expression and movements.


Claudio's memory is superb when it comes to facts, dates, and numbers. However, it falters when remembering things about people, their traits, personality, or even their names.

❝ Who decides what is good or evil? Morality is just another failed attempt to interpret the world. ❞
||
Personality
||
Nihilistic
|
Manipulative
|
Charismatic
|
Callous
|
Indifferent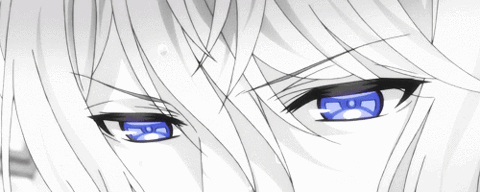 To a stranger, Claudio is the most charming, friendly, approachable man in the family. He will put on a fake grin for every person he needs to impress. He is determined for his family to be well-liked and supported by the general public. It is for the better that people know absolute falsities rather than anything even remotely truthful. This is the image he desires for his family, but as an individual, Claudio is rather dismissive. He has reached a certain level of numbness, in which emotions seem to bounce off of him. He does have a small capacity for love, fear, hate, etc. but they never last for very long. Claudio will not hold a grudge, but he will also not love anyone or anything deeply. This has been both useful, and detrimental, to his relationships with his brothers. Sometimes they are amazed with how little their actions affect him, but this also tends to bother them as well.
Claudio's worldview is not pessimistic, but realistic. He does not really have a set of morals, or a moral system to follow. He questions constantly what makes actions "good" or "bad". He is consistent, and treats others with this same system. Those who may be shunned for committing "bad" actions can find solace in the fact that he will treat them the same as every other person in his life. Claudio understands that this worldview is not very common. He knows that if he spoke every opinion he had and acted the way he wanted, he would be condemned and ignored by society. Claudio acts, most of the time, how an average person would. Most fall for his manipulative and fake persona, but certain people can see through it, and his brothers definitely can. Lately, the stress of keeping the family's reputation in good standing with the general public has been weighing on him. Though he is usually indifferent, he does like to try and enjoy his time, and these responsibilities do nothing but stress him out. Claudio feels like he is cracking, his outer self chipping away more and more every day.
❝ I tried once to pick up the pieces left behind...but it's too quick to fall apart again. ❞
❝ If you conquer yourself, then you conquer the world. ❞
||

History

||

For most of his life, Claudio has been subjected to watching a family tearing itself apart from the inside out.

In his earlier years, he was rather oblivious to the strained relationships within the family. His father always held him the closest, taught him the most, and spoke to him as much as he could. Claudio appreciated the attention without realizing what the affects were on other members of the family. Most of his days were busy with him learning all the ways to take care of the family name and its relations to other important families. Absorbing all of this useful information caused him to neglect and ignore almost everything else happening around him. This was partially due to isolation from other family members as well as his own personal ignorance. His father was his sole role model, and Claudio was intent on pushing the family towards success just as he was taught.

The illusion of a cohesive family was not shattered in an instant. Rather, it began to crack, like a chip in a piece of glass that fractures more and more over time. Pulling himself away from his father's grasp, he began to grow more as an individual. With this, he began to witness the events happening while he was not paying attention. His own mother was utilizing Damian as a weapon against the illegitimate twins, turning the two groups against each other all she could. Claudio began to notice all that he was ignorant to, and even saw how he was being used as just another pawn. His own brothers began to resent him for how he was treated so differently from them. Claudio could not blame them, but it still hurt to see how every person in the family only seemed to be a piece in a game of chess that the King had complete reign over.

With that, his respect for his father and mother went down the drain. Though he maintained the validity and charisma associated with the Santiago name, he could never involve himself with his father as much as he used to. Claudio maintained many of the skills he learned, such as map-making, but will deny any links to doing the activities out of a longing for a moment that only seemed to exist in his own mind.

After he become fully aware of the inner workings of the Santiago family, Claudio became rather numb. He has attempted to forgive his mother and father for their pettiness, but no matter how hard he tried, he could not help but feel deceived and personally wronged for years on end. This is the only grudge he has ever held against someone. Claudio tried to remain optimistic, but this failed after years and years of seeing terrible actions conducted by his family members, humans, and other creatures around him. He began to convince himself that people were truly terrible, and the only thing you could do was to crawl your way through life and maybe try to enjoy some of it. Claudio went through a phase where he was quite the womanizer, though he never deepened any relationships with the women.

When the King died, Claudio struggled with himself after realizing that he actually felt happy that the man was dead. Since that day, Claudio has begun to isolate himself from his siblings further than he usually does. Now, with him being in charge of keeping the Santiago name well-loved amongst the people and neighboring ruling families. The responsibility has been causing Claudio to crack under pressure. Not only does he feel disappointed in himself for struggling to keep up with the duties, but he also does not want to put the pressure onto any of his brothers by having one of them marry first. Claudio feels stuck, and he honestly does not know how he will get out.
❝ I do not think I have ever been so....comfortably numb as I am now. ❞
The black haired maid stood in front of him silently, her hands behind her back. He could smell her fear, hear her nervous heart, see her slight quiver. It was all just too much.

He sunk his teeth into the supple neck of the woman, biting down as hard as he could, gripping onto her with all of his strength so she could not escape. He pushed her away while simultaneously pulling his own body away from her, his fangs still dug to his prey like the savage animal he was. With a sudden force of his own neck, his teeth began to come loose. Not because he had let go, but because part of her had come with him. Most of the woman's throat hung from his mouth, long strips of muscle and flesh dangling from his teeth. He could taste the viscous blood swelling into his mouth, streams of it leaving the corners of his lips and dribbling down his chin and throat. It suddenly tasted disgusting to him. He didn't want blood, he wanted violence. He wanted to tear flesh and bone, feel the heartbeat stop, watch the life leave the eyes like the flicker of a dying candle.

Reaching up, Claudio removed the loose skin and muscle from his mouth, letting it fall to the floor with a thud. The woman ahead was still alive, still clutching her throat as she writhed on the floor, screaming in pain. Ah yes, the screaming, how it soothed his aching heart and sounded like music to his ears! He leapt towards her, straddling her body with his own, staring into her destroyed neck. How beautiful it once was, the milky skin. It was just inviting him to come to it. No beauty could ever exist in this world....it must die. His hands were suddenly weapons. He reached to her lacerated throat with his claws, gripping it firmly. She cried out more as his fingers dug deeply into her fresh trauma. He began to dig at it like a predator, ripping more muscle apart, more skin, throwing the pieces of her behind him across the room. Flesh flung across the walls, blood sprayed across the stained glass, drops pelting like....

Like rain against a window. It was raining, and he had been daydreaming again. Claudio shook his head violently, as if trying to force the images out of his head. His vision was now obstructed by his blonde locks of hair. He expelled a deep sigh, his entire body sinking further into the chair. These fantasies had never had a place in his mind before the King died. Now it was almost a daily occurrence. The scenes of violence played in his head without his permission. One moment, he would be staring into the fireplace or through the window, the next moment he was watching himself spill the blood of every soul in the castle. Every maid, every butler, and even his own brothers.

Claudio shifted his intense gaze from the window, to the papers laid out in front of him. The warm golden glow of candlelight cast itself across his desk, highlighting every fine line he had drawn on the paper thus far. Strewn along the desk were his many tools. Rulers, compasses, tracing paper, and a multitude of different pens and charcoal. He reached for a ruler and pen and attempted to focus himself to his work once again, hoping that maybe he could calm the storm raging in his head. He felt like he was drowning in his own mind.

A knock came at the door. Claudio gasped in surprise, his body tensing up.

"Yes?" He called out towards the door, his voice cracking in weakness.

"I was just wondering if...you were alright, m'lord? You have not been out of your study for nearly five hours now. I thought maybe--"

"I am fine, there is no need to intrude." Claudio interrupted, turning his head to stare at the door. He could see the shadow of the maid's feet by the bottom.

"You may go now."

He watched silently as the shadow disappeared, footsteps echoing down the hall, diminishing with every step. He held his head in his hands, squeezing his eyes shut. He was not fine. But what was he supposed to do? Let his family know that?

Claudio aligned the ruler, and steadily traced the line with his pen, relaxing his body once more. All he had to do was just keep himself going for a bit longer...until someone could take the responsibilities away from him. Maybe then he could find his peace, even if the only way to do so was his own death.