---
◤
◥
«
"You're not a shepherd you're just a sheep, bow to the king when he shows himself,"
»
⌠
Arrows | Fences
⌡
Fᴀᴄᴇ Cʟᴀɪᴍ ◆ ❘ Pᴏʀᴛʀᴀʏᴇᴅ Bʏ ◇ @LivyGrey
Dɪᴀʟᴏɢᴜᴇ Cᴏʟᴏʀ ◆
#960000
◣
◢
#
|Full Name|


⌊Elizabeth Willa Louise Strom⌉



|Alias(s)|


⌊Effy⌉



|Gender|


⌊Female⌉



|Age|


⌊17⌉



|Year|


⌊11⌉



|Sexuality|


⌊Pansexual⌉



|Role|


⌊The New Girl⌉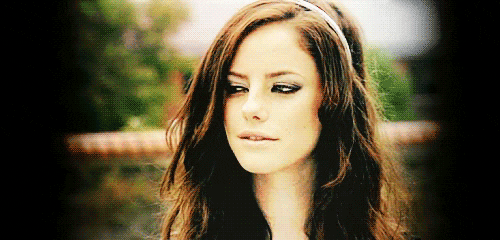 |Secrets|


~ Her and her mother left town because Effy was caught with a massive involvement and contribution to local drug trade, so her Grandmother ordered them to leave in order to 'teach' Effy her lesson.
~ Mother's alcoholism



|Personality|


The first thing everybody needs to understand about Elizabeth Whitman is that she is incredibly and remarkably intelligent, she just fails to embrace it in the conventional way of gathering herself a set of remarkable grades at school but instead pulling off malicious schemes and covering up the tracks of her ill behaviour but no one can say, that the way her mind works isn't rather impressive. She's just got everything covered and together, she knows where she is going, what her plan is, how it will work, how people around her work- she sees straight through people and uses that in her favour when she needs to control a situation. That's the thing about Effy she's a bit of a control freak at times but only when she's trying to pull something together.

Effy's a force to reckon with and if you are not with her your against her and most people wouldn't want to be against her because she doesn't always listen to reason when it comes to those who have lost her trust. Effy isn't known for being affectionate or loving but she can be very sweet to the people she cares about most in her life though she'll rarely let them know she cares until it really counts.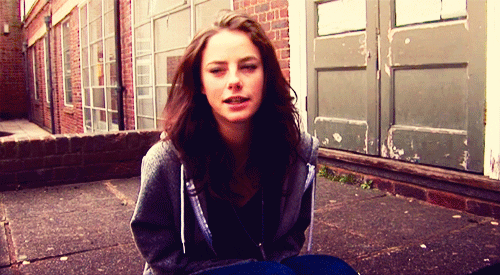 |History|


Elizabeth Willa Louise Whitman was born to British parents in the lonely city of London to a family that had spent a century in the limelight with money burning holes in their pockets and their wildest dreams on a platter. Her great grandparents having always been massive contributors and recently owners of a Oil company- so as you can imagine, permanently in business so Effy grew up knowing where there was a will, there was a way and that she could have everything just as she pleased but despite that, she didn't come out too spoiled. Her father passed away from a hereditary disease when she was young making the company her brother (Jasper) the inheritor of the extravagant family business and everyone in their bloodline goes well supported by that company- even cousins and second cousins receive a fair share. The Whitman family are very protective in the sense that no one goes without and they protect each other, like family relative communism. This is probably what encouraged Effy to become so protective of people she cares for, she's always been guarded and protected by her brother and mother so naturally, she's become inclined to do the same.

After Effy's father passed, Effy's mother- Angela and Effy relocated to the country for a long while to try and move on and re-build their lives but Jasper decided to say in London with his grandparents in order to key and eye on the company and to be taught the tricks of the trade before he'd fully take over. Naturally, Effy very much so always had a certain longing to be reunited with her brother and impossibly her father but obviously such a thing never happened and she became quite distant to anyone but her Mother and maid. This distance and loneliness is what led to Effy's adolescent rebellion- drinking, smoking, tattoos- she went through it all in desperation to get some kind of recognition and attention but this only back fired when Effy was sent away to America to live amongst the fine elite women of Manhattan and serve as a socialite to try and redeem her name back home.

Effy's self-destruction resulted in her becoming a full blown drug distributor, she was secretly organising and funding the distribution of marijuana which she paid people to grow and sell, whilst at the same time she had a personal stock for her own use but her drug curiosity increased the frequency of usage and the intensity of the drugs she was using until she overdosed on heroin in one of her Grandfather's property and almost died during the trip to hospital- her mother likes to keep reminding Effy how close she came but it has little to no effect on her and it's not an incentive for her change because Effy does want to change until she knows who she is and who cares for her.

Whilst Effy's mother- Angela is relishing in the new start, Effy is less certain and feels as though she is experiencing a sort of indemnity crisis through the whole situation and can't quite work out who she is. The only thing she knows about herself is that she's a natural pianist and that there isn't anything that brings her as much relaxation as letting her fingers dance across the keyboard of any elegant piano she can find. She composes her own pieces as well an her gift is quite enchanting but rarely shared. Effy learnt to play piano from her Grandmother and was taught by one of the most competitive European pianists and composers from the age of thirteen and from time to time Effy still has lessons but has currently been more preoccupied relocating and redesigning herself.

Before leaving home, Effy had been a well recognised model who's works were just starting to get recognised in Europe and America, she was becoming a name to know but she hasn't modelled since she left England but she plants to reignite her career in America, she just needs to convince her Mother it's a good thing to do.

---