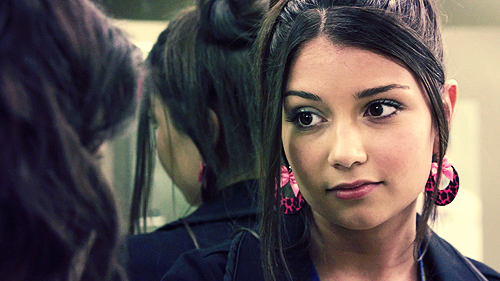 ---
Name
Christina Torres
Age
Sixteen
Gender
Female
Grade
Junior
Sexual Orientation
Pansexual
Relationship Status
Single
---
Likes
Parties
"The beyond ear deafening music, endless amounts of alcohol, sweaty bodies everywhere. What's not to like?"
Sports
"I'm the sister of a jock. Technically speaking I myself am a jock. So the fact that I like sports should be no real surprise to anyone. In school I play on the girl's basketball and softball team."
School
"This may make me nerdy but I don't care. I actually like school and not just because I get to hang out with my friends here. Believe it or not learning actually makes me happy. Besides giving my label inside this school people expect me to be an idiot. So when I get to prove them wrong it's just a slap in their face."
Food
"Don't let the figure fool you I am a huge fatty. Especially when it comes to the foods that I love I can out eat Tristan any day."
New Things
"I feel like a big part of living life is trying new things. Which is why I will always try something at least once. I mean you can't really know if you like something or not unless you can say that you've tried it."
Shopping
"Yes I know me liking shopping makes me a totally girl and am okay with that. I don't see people complaining when I come back from the mall with something for them."
Dislikes
Working Out
"Am sorry I know as a jock working out and being in shape is suppose to be my life but it's just not. I mean don't get me wrong I like being healthy and looking good but working out is just a challenge for me. I am by no means the sort of I lift things up and put them down kind of person. When it comes to working out I can't know that am working out. Which is why playing sports is so great for me because when I am playing am so busy having fun and being in the zone that I don't even realize am working out. I also like to do zumba and other sort of fun workouts like that."
Dumb Blondes
"To me you don't have to be a blonde to be a dumb blonde you just have to be dumb. Look if your not the sharpest tool in the shed that's fine with me I mean everyone can't be book smart. I get that. The people I have a problem with are the people you act dumb or dumb their self down for whatever idiotic reason they choose to do it for. Like I personally don't get what people get out of acting like their stupid and if you do that to me you really are stupid."
The Not Cute & Cuddly
"While I do love animals I don't love all animals. When it comes to animals that I like their adorably cute and fluffy. Now the snakes, the lizards, the insects and bugs that other people like to keep as pets just are not for me. They personally scare the hell out of me and I can just never see myself owning one. Fish are also on the never will own list. While am not scared of fish I just don't see them as pets. I mean you go through all the work of caring for them just to watch them swim around all day. Where's the fun in that?"
The Egg Donor
"My parents divorced when I was eight. My so-called mother cheated on my dad and than left us to start a nice life with her lover. If it wasn't for the courts forcing to spend ever other weekend with her I wouldn't even acknowledge her existence."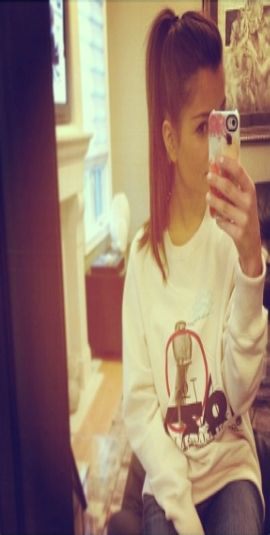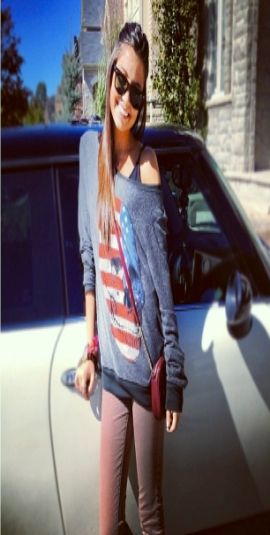 Patience is not Christina's strong suit. Her restlessness can spoil a lot of her efforts, as she typical wants to achieve things as quickly as possible. She has a hot-temper, which can flair up with the slightest of provocations. Christina can go from having a heated argument to flying fights and hair pulling in less than sixty seconds. The first thing people want to call her is a bully when she gets into physical altercations, which she hates. Just because she beat some bitches' ass it doesn't mean it was uncalled and it doesn't make her a bully. At least not where she's concerned. It just means that some random person managed to push her buttons and she beat their ass because of it. While she quick to anger, she can also cool down rather easily as well.

She doesn't take opposition or criticism well. Her outspoken and assertive nature tends to rub people the wrong way even when she doesn't mean to. She may come across as pushy at times but typically if she's called out on it she try to rein herself in. Call it her being a girl but she is emotionally sensitive and her feelings do hurt although she'll cover it up. In spite of her emotionalness, she follows the policy of forgive and forget so if a person can apologize and mean it when they say it she has no problem leaving the past in the past.

Assertiveness is a trait that comes easily to Christina and she is extremely frank and outspoken, not hesitating to hold back her views. She has a child-like innocence about her that endears her to one and all. Lovable and affectionate. Christina has more energy than the energizer bunny. She's highly motivated and enthusiastic about what everything that she does and her enthusiasm is said to be very contagious. Curiosity and inquisitiveness about pretty much everything she enjoys taking new roads rather than the conventional ones. Christina simply prefers having excitement and adventure in her life. Crazy competitive her focus is always both on winning as well as performing at her best.

People may label her as a jock but to Christina she's not a jock she's an athlete. Yes she does like sports and is damn good at them as well but she doesn't act like a jock. She doesn't abuse her popularity and use the fact that she on a team to get out of doing work or as an excuse to bully others. Christina is just a down-to-earth girl who's naturally athletic and plays the game not for the perks but out of her passion for the game and because it's fun.

Can she be a little arrogant sometimes? Yes, but when her adrenaline gets pumping and she caught up in the moment you've gotten give her a little slack. When it comes to her sports she's dedicated, focused and her strong work ethic is well seen. She practice day and night if she has to if it means she'll get the results that she wants. Unlike her other jock counterparts Christina will hang out with and date whoever she chooses no matter what their place on the social ladder is. She's her own person and she does things for herself not to impress others.
---
Relationships


"Natalie left me and my dad when I was eight to restart her life with Richard. They got married a couple of months after she deserted us so I guess that makes Richard my step-dad. Fortunately for me my dad has primary custody so I live with him. He got remarried when I was ten to my step-mother Audra and when she came so did Tristan. I love both Audra and Tristan as if they were my actual blood relatives."



Clique


"Am a jock."



After-School Activities


"Am on both the basketball and softball team. She's the shooting guard on the basketball team and she's the captain of the softball team. I usually pitch during the games."



Schedule


Period 1: U.S. History
Period 2: Algebra II
Period 3: Gym
Period 4: Drivers Ed
Period 5: Lunch
Period 6: American Literature
Period 7: Chemistry
Period 8: Art



History


Christina's parents got a divorce when she was eight years old. At the time she hadn't understood what had been going on but now that she's older she knows the reason behind her parents split was her mother's infidelities. Her mother hadn't waited long after her divorce to move on. She got remarried to Christina's now step-father Richard three months after her divorce was finalized. Although most kids choose to live with their mothers after divorce Christina had always been closer to her father and when she asked to live with her father he mother never pushed the issue. As accustomed with child custody cases although her father got custody her mother still had visitation rights so every other weekend Christina has had no choice but to go stay with her mother.

Christina's father slowly got back into the dating world and when she was ten she got another step-parent. In this marriage not only did she gain a new mother but an older brother as well. Her household doubled in size as Audra and Tristan joined the family. Things at first weren't all merrier and wonderful but in time the family became one real loving family. Christina had never realized how much she wanted a sibling until Tristan came along. The grew to have a real close bond and Tristan became that protective older brother that all girls wished to have.

She figures it's because of Tristan that she herself got into sports. Their parents always encouraged and were extremely supportive of their kids and extracurricular activities. So ever time Tristan had a game no matter if it was in rain, sleet or snow the family was their cheering and screaming until their throats were sore. Through just watching the games and playing them with Tristan, Christina found that she was actually good at and like sports.



Other


Christina is an Aries and was born on April 7th. Art is her second passion and she is really talented at it. She doesn't drive but is working to getting her license which is why she's taking the Driver's Ed course. Until she actually gets her license her family members act as her chauffeurs driving her from place to place most of the time unless she opts to taking the bus or a cab.