---
---
███████████████████████████████████████████████████████████████████████
---
---
tell me, would you kill
x
to prove you're right?
hurricane
- thirty seconds to mars
the kids aren't alright
- fall out boy
simmer
- hayley williams
i hate everybody
- halsey
---
---
███████████████████████████████████████████████████████████████████████
---
---
F U L L

X

N A M E
lucian mitchell

N I C K N A M E (S)
luc, maelstrom

B I R T H D A Y
march 23

A G E
27.

R O L E
the villain.

S E X U A L I T Y
homosexual demiromantic.

E T H N I C I T Y
white american.

H O M E T O W N
scarriden.

H E X


#2d2a2f.
---
---
███████████████████████████████████████████████████████████████████████
---
---

S T Y L E
Lucian's style makes him stand out from the crowd. It's androgynous and dramatic, the type of look that makes people do a double take. Lucian doesn't follow the trends. He doesn't even set them. He carves out a path and has his own independent look. For the most part, his look is relatively monochrome, with black, white, and grey is being his primary colours. But when he wears colour, he uses with effect, always using to emphasize an outfit and bring it together instead of overpowering it.

H E I G H T & W E I G H T
6'2", 150lb

A P P E A R A N C E
Lucian is not the type of person you'd walk past without noticing, and he leans in to that. A strong bone structure and piercing blue eyes make him striking, sometimes seeing as if they could see into your soul. He's been bleaching his hair since he was eighteen, but you'd never know as he takes immaculate care of it. He sometimes dip dyes the ends, but always keeps it blonde and in exceptional condition. He's no stranger to wearing makeup, and usually accentuates those piercing eyes with dark makeup. He has a number of tattoos, all places that are easy to cover. His scars are all faded and barely noticeable, but look closely enough and the silver lines are there. He has a number of piercings in both ears.
---
---
███████████████████████████████████████████████████████████████████████
---
---

L I K E S
whiskey - sex - the thrill of a steal - night time - red wine - being warm - physical contact - flirting - cooking - nightclubs - scarves - guys in eyeliner - hacking - photography - modeling - wearing makeup - being different - spicy food - sweet food - being high - being drunk - adrenaline - lazy mornings - vodka - cocktails - glitter - silk - satin - sequins - piercings - soft blankets - waking up to sunshine - champagne

D I S L I K E S
heroes - boring people - unoriginal fashion - being cold - rain - storms - velvet - tinsel - hangovers - migraines - being cornered - feeling like he's losing control - being tired - being in pain - snow - itchy blankets - feeling like he's not in control - bland food - most junk food - beer - feeling trapped - preachy people - bigots - bitter food - being wrong - being told what to do - people who don't make an effort

---
---
███████████████████████████████████████████████████████████████████████
---
---
P E R S O N A L I T Y
lucian is the last person you'd expect to be a villain. he's expressive and incredibly friendly with customers and his co-workers. he's melodramatic and expressive, physically affectionate with his friends and anyone he knows. he's the go to friend for any form of advice, and he's the type of friend to give it without being asked, especially when it comes to fashion. he's the type to sit back and sip his iced coffee and laugh instead of getting involved in a dispute.

but beneath the surface, luc is struggling deeply. he was bounced from foster home to foster home with a care worker who didn't give a damn when luc disappeared at the age of fifteen. he lost a part of his ability following the traumatic experience and it's felt like a part of him has been missing ever since. he's got a lot of unresolved anger, anger that he can only vent through illegal activities, anything that gives him an adrenaline rush. he just wants to feel alive. there's a part of him that wants to get caught, that wants to come face to face with the people that let him down and to hold them accountable. he wants them to see what they made.

luc is incredibly ambitious and always has been. he didn't go to university but isn't letting that stop him. he build the lucian mitchell brand from scratch, designing and making his own clothes, photographing his own shoots, modeling his own clothes. working for himself and doing everything himself gives him the freedom to work around his more... nefarious work. he's driven and a little cold, not caring about what he does or who he hurts. there's something about chaos that keeps him alive in so many ways. he would love a normal life but there's a part of him that feels he's far too gone to ever go back, to ever get better. he knows he's broken and fully embraces it. he's been that way so long that he doesn't know how to be put together again.


███████████████████████████████████████████████████████████████████████
---
---

H I S T O R Y
lucian never knew his parents. he was abandoned at birth and entered the foster system straight away. he bounced around from foster home to foster home, never staying anywhere that long. the care worker he had for his first few years of life was wonderful. she really tried to find luc somewhere nice, somewhere he would always fit in. and then she went on maternity leave and never returned to her job. luc's new careworker didn't give a damn. luc stayed bouncing around from foster home to foster home, being put in places that really weren't suitable. he never found anywhere he fit, never stayed anywhere long. his abilities only complicated things, made it harder to find somewhere that accepted him.

he was fifteen and was in his worst foster home yet. he had already run away from home and was on the streets. nobody had looked for him. he'd seen a few heroes, had been inspired by them and all the good they did. one hero in particular, a hero with the ability of telekinesis. he saw luc at the back of a crowd and spoke to him, offered him help and told him that if he was ever in trouble, he would help. only a few hours later, luc was kidnapped. he did everything he could to alert the outside world, to alert the hero. but there was nothing. no help. luc had to use his own ability to escape. the stress of having to use so much of his ability without being able to rest his body overwhelmed his brain and his powers started to fail. he was found by a villain who brought him to the hospital, having taken pity on him. his care worker had finally reported him missing, but nobody had looked for him. not even the hero who had promised him that he would always help.

the heroes continued to fail him. he asked for their help again and again with trying to figure out what was wrong with his abilities. they refused to listen, refused to help. in reality they didn't know how. he ran away from his foster home again and ended up on the streets again. with nothing else to do, no other way to survive, he started stealing, using his abilities again. the villains found out about him and took him under their wing. he quickly gained infamy and found himself a job doing something he somewhat enjoyed. he hasn't looked back since.

---
---
███████████████████████████████████████████████████████████████████████
---
---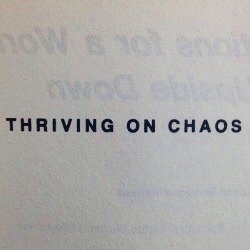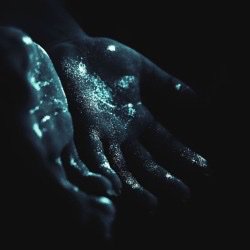 A B I L I T I E S
lucian has the ability to manipulate psychic energy. he can use it to move objects with his mind and manifest the energy as physical blasts to incapacitate and kill. he can form a shield around himself in order to protect himself from physical attacks. he used to be able to read minds using it, but lost the ability in his late teens. he still occasionally has flashes of being able to read other people's thoughts, but can't control it. his ability is largely linked with his emotions. if he loses control of his emotions, he loses control of his ability. for years, he's had an iron tight grip on his ability and his emotions. his abilities massively drain him and after a job, he often has to sleep for sixteen, eighteen hours straight in order to recover. his whole body aches, and he gets serious migraines. he's incredibly powerful but pays for every ounce of energy.

T A L E N T S
Lucian has an incredible eye for photography, especially portraits. Despite his relatively young age and the fact he never finished high school, he's made a name for himself as a fashion designer. He's artistic in all ways. He's a good chef, but his baking skills leave something to be desired.

S T R E N G T H S
He's incredibly powerful. He's a master tactician and can always figure out a way to get out of a situation. He can pick almost any lock, get around even the most complex computer security, and knows how to avoid the cameras. He's also got a surprising ability to sober up almost instantly if he needs it, but he hates having to do it.

W E A K N E S S E S
Lucian is self destructive and when he gets drunk, he gets really drunk. He's got an addictive personality and becomes addicted to things and people easily. He hates opening up to people and is more likely to close up and shove people away instead of letting them in. He's a disaster baker and has nearly burned down his kitchen on a number of occasions trying to bake.

---
---
███████████████████████████████████████████████████████████████████████
---
---