---
---
███████████████████████████████████████████████████████████████████████
---
---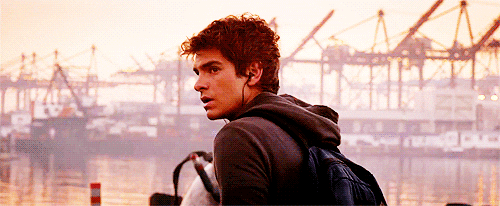 "The dead cannot cry out for justice. It is a duty of the living to do so for them."
---
---
███████████████████████████████████████████████████████████████████████
---
---
F U L L

X

N A M E
Markus James Vasco

C O D E N A M E
Shadowfaux

B I R T H D A Y
February 15th

A G E
26

R O L E
The Hero

S E X U A L I T Y
Biromantic, Asexual

E T H N I C I T Y
White

H O M E T O W N
Downtown Scarriden

H E X


#800000
---
---
███████████████████████████████████████████████████████████████████████
---
---

L I K E S
Classical Music, Computer Science, Photography, Darkness, Tattoos, Star Gazing, Alcohol (Whiskey & Wine), Dancing (Secretly so as he's not very good), Animals (Has a soft spot for dogs)

D I S L I K E S
Bright/Flashing lights, Beer (too bitter), Most modern music, Country music, Itchy clothing and materials (Such as wool)

---
---
███████████████████████████████████████████████████████████████████████
---
---
P E R S O N A L I T Y
In simplest terms, Markus is a loner. He is always by himself, regardless of the situation. With his reputation as more of a nuisance than hero among the people in Scarriden, he keeps few if any friends in his company. Markus is usually seen by himself whether it be in his home, in the city's streets, or any other place that he goes, which is either the bars or the local slums in Scarriden in search of any information he can get on the local low lives or any other human that may have bad intentions in mind.

Regardless of his rather scruffy looks, he is rather intelligent and inquisitive. Sometimes the most simple things fascinate him and hold his curiosity for long periods of time, even with his otherwise short attention span and a strong case of OCD and ADHD. He is usually always putting things back into their normal spot where he last remembers placing them, and if he cannot remember where he last put a certain item, he will, in fact, trace his steps until he finds what he's looking for.

While he isn't the smartest hero out there, he does have the best and safety of the people in mind, regardless if his actions and how he goes about helping others isn't the best or safest option. He normally acts in the moment and doesn't always think things before he acts, which normally causes mayhem and chaos in his efforts to do good, which has gotten him into too many sticky situations with either law enforcement, other "heroes" or villains. As well as his in the spur of the moment actions, he is rather bull-headed and quick-witted in his actions if he is currently trying to help some out, usually insulting the other person to get them into a blind fury as well as help the person get out of the situation by causing the supposed villain or less then do-gooder to forget about the lesser person and focus on someone of their own size.

But in the many cases that he had done just that, he had caused more bad that good, causing innocent people to be in danger as well as almost killed, in most cases. Which has caused the people to favor him less than the others of his "kind" as they call it. He is less than favorable in the eye of the people, even if his intentions are meant to be good, they usually come back around and bite him in the ass.

---
---
███████████████████████████████████████████████████████████████████████
---
---

H I S T O R Y
While the rest of his life was rather grizzly and unfortunate, his younger years especially with his parents were rather humble and house the truly only good memories this young man has. Growing up Markus had a normal and well-lived life. His parents were kind, caring and loving people, and they did everything they could for their son. They did whatever they could to keep his life happy and safe, especially in the dangerous city that they lived in, all while keeping the truth of their reality from their young and innocent son. Life in the city of Scarriden could be anything, ranging from a modest life, to living in poverty begging for anything to make it by.

But for the Vasco family, it was a humble life, and they lived happily until their son Markus turned twelve years old. He was at school when he was taken out of his class and brought to the hospital, he was told that his parents were in an accident and that he needed to see them. There everything was brought to the truth, while his parents were taking their last breaths they told him of his true identity. That he wasn't human, well, at least not fully. That he was just like his parents, people that were either born with a special ability, or would be gifted it by an event, but more often than not, it was a hereditary trait, that he housed powers yet to be awakened.

Years had passed and as they did, his powers awakened with him. His view on how things really worked opened his eyes to the truth, that his parents were killed while simply doing their jobs, protecting the city from crime and those who wished to do others harm. It was no fight with another supervillain or hero, but that they were killed in a real accident. A team of at least twenty men had come into the bank that they were at that fateful day and opened fire soon after, his parents were injured in the process of protecting the civilians. Thus, his anger and distrust in people, whether super or not only grew more every day. He was sixteen when his powers had finally been awoken.

Markus was out walking back home from school when a young woman had been mugged and her purse was stolen, a true cliche. But seeing how the woman was like him, beaten down by society and let down by everyone else, he ran. He didn't know why, but he ran after the man until he chased him down into a dark alleyway. Everything that followed was a pure blur for Markus, the last thing he remembered was that he saw red and all went black, total darkness and the feeling of being cold surrounded him.

He woke up hours later in the hospital, with police monitoring him and making sure when he would wake, he couldn't just run away. He was then questioned about what he remembered and when he told them, they explained that the man was impaled through his stomach into the alleyway's brick wall, with the word Shadowfaux written above the dead body, in the corpse' own blood. Markus told him he didn't remember anything and that it must have been a mistake and that he simply got the woman's purse back to her. But while that was the truth, Markus wasn't aware that he did indeed murder the man in not cold blood, but self-defense.

But as years had gone by, he was left out by society, ignored by any and all authority and left to be forgotten, where he would live in the shadows and slowly become something that people would fear as well as respect. He would help out those he deemed worthy, and would bring down the people he felt that the legal system let slip through their fingers.

He lived the next six years of his life living in the underground systems of Scarriden, learning of villains and where to find them, and who were the targets that were worth getting and who could be forgotten. But aside from his secret identity as what he would be later dawned Shadowfaux, in a sense a renegade "hero" of sorts that people could usually rely on, without even needing to call for his help, as he somehow knew where they were and would seem to come out of the shadows themselves. He lives a humble life as a tattoo artist in a local parlor down the street from where he lives, with the money he had received after becoming one of the best artists, he was able to get a nice apartment in the more safer zones of the city, and live a mild life out of the public view when he wasn't bringing down the most corrupt people of society, or least those he viewed as such.

In the past recent months, he had heard whispers and rumors of a supposed villain or better known as being a master thief, who is willing to be hired on for whatever they need, Markus is doing his best to remain a low profile as a local tattoo artist while some know him as an anti-hero, even though he never let his identity be released as he always kept his face covered. But now he is looking into the cases of multiple missing heroes and will try to find out who is doing it...But only if he can manage to get the help he needs from an unlikely source...


---
---
███████████████████████████████████████████████████████████████████████
---
---

A B I L I T I E S
Shadowfaux was gifted two abilities, even though they are technically seen as being one. In easiest terms, he can control and manipulate shadows and even darkness itself. He can either use it as a way of remaining hidden from eyesight and hearing range, as well as creating weapons such as temporary knives and swords, and armor from pure darkness if he feels the need.

As he is light on his feet and usually fights from within his shadow shields, he doesn't wear much of armor or even really a suit. He tends to wear long and thick enough coats and clothing to keep most things from damaging him, mainly coats and jackets. With his minimal amount of natural armor, he is able to make up for what he needs with shadow armor, whether it be arm guards or temporary chest plates if he is in any danger. But when the job is done he will cut off his connection to the darkness and his gear and control over the shadows will dissipate, but the longer the conflict is, the more he has to focus on his abilities, otherwise, he will be vulnerable to any and all attacks from his opponent.

T A L E N T S
Photography, Computer Science, Juggling (Secretly so), Cooking

S T R E N G T H S
Physical Combat, Stealth, Loyalty

W E A K N E S S E S
Hot-Headed, Reckless, Overly Loyal


---
---
███████████████████████████████████████████████████████████████████████
---
---