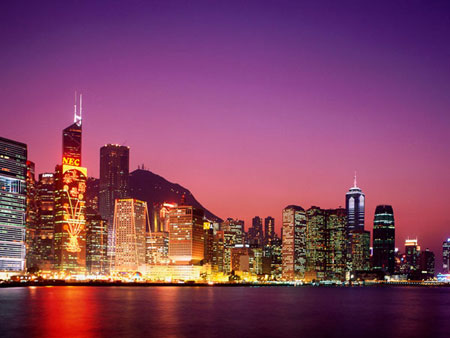 This is Marble City, a vibrant place where people go to have fun or be on vacation. But behind this city lies three secrets. The first is that the city hides a large sacred place filled with ruins. The ruins are made out of precious marble and look very colorful and vivid. Around this part, there are special orbs and weapons hidden beneath the rubble and the dirt. Few know about the ruins. And the only ones that do, don't wish to speak about it, for some reason.
The second secret is that a group, known as the Jesters, live in the ruins. They usually make places out of some of the ruins as well as create new ruins to help tourism around the place. Their hideout is hidden around the ruins and is only accessible by having a crystal that all the Jesters own. Despite their name, the Jesters serve as a guerrila-sort of police force that keep the city safe, but demand for money from the leader of the city. They have access to many weapons and usually go to the neighbouring city of Crystalix, to speak with members of another guerilla called the Gems. The Gems serve as both suppliers to the Jesters as well as some recruits to them as Crystalix is more calm than Marble City. The Gems are more wild than the Jesters and can sometimes cause problems with them.
The third secret is that a mafia in Marble City, known as the Saw'd-Off Redsteel Gang run a drug ring as well as an illegal gambling center. The Jesters (and some of the Gems) have tried to stop the Saw'd-Off Redsteel Gang, but it ends up being a difficult and tedious task. The Saw'd-Off Redsteel Gang is known for being really secretive about operations and some speculate that they might be thinking of stronger attacks.
1. The leaders have powers and the members of each organization have specific weapons guidelines, no godmodding.
2. The Saw'd-Off Redsteel Gang can use any sort of mafia-like weapon. This meaning Tommy Guns and pistols and lead pipes.
3. The Jesters can either use gag weapons (like the flag gun, or exploding cigars) or sharp combat weapons (like spears or swords or knives)
4. The Gems use crystallized explosives (like a gem grenade or a quartz stick-bomb) and crystalized swords
5. Other character roles are the leader of the city, regular people that serve as some sort of help to one of the three organizations (you can't be a helper of all of them) due to their job or elders that may know about the ruins.
6. There can only be two characters in an organization that could have belonged to any other organization in total. Mine is, because it adds to the conflict.On this note, these two and the normal people that are connected to any of the groups can make one...and only one item from the other organization. Again...no godmodding.
7. Have fun.
Taking place in...
3 posts here • Page 1 of 1
walks around aomlessly in the streets of marble city
---
"Ikki," Walter said, "What are you doing here? I thought you said you needed to be somewhere in Crystalix."

"I already went there," Ikki replied as he scratched his head.

"Oh. I thought it would take you longer. Anyways, since nothing is going on, I guess we can hit a restaraunt," Walter said. "Care to join me?"

"Sure, I'm starving!" Ikki happily said as the two entered into a nearby restaraunt.
---
as ikki walks into the resturant he think to himself "why is walter being so nice to me"
---
3 posts here • Page 1 of 1
Arcs are bundles of posts that you can organize on your own. They're useful for telling a story that might span long periods of time or space.
There are no arcs in this roleplay.
There are no quests in this roleplay.
Here's the current leaderboard.
There are no groups in this roleplay!
Welcome home, Promethean. Here, you can manage your universe.
Arcs are bundles of posts from any location, allowing you to easily capture sub-plots which might be spread out across multiple locations.
You can create Quests with various rewards, encouraging your players to engage with specific plot lines.
Settings are the backdrop for the characters in your universe, giving meaning and context to their existence. By creating a number of well-written locations, you can organize your universe into areas and regions.
Navigation
While not required, locations can be organized onto a map. More information soon!
There are no groups in this roleplay!
By creating Collectibles, you can reward your players with unique items that accentuate their character sheets.
Once an Item has been created, it can be spawned in the IC using /spawn Item Name (case-sensitive, as usual) — this can be followed with /take Item Name to retrieve the item into the current character's inventory.
Give your Universe life by adding a Mob, which are auto-replenishing NPCs your players can interact with. Useful for some quick hack-and-slash fun!
Mobs can be automated spawns, like rats and bats, or full-on NPCs complete with conversation menus. Use them to enhance your player experience!
Current Mobs
No mobs have been created yet.
Locations where Mobs and Items might appear.
You can schedule events for your players to create notifications and schedule times for everyone to plan around.
Add and remove other people from your Universe.
The Forge
Use your INK to craft new artifacts in Marble City. Once created, Items cannot be changed, but they can be bought and sold in the marketplace.
Notable Items
No items have been created yet!
The Market
Buy, sell, and even craft your own items in this universe.
Market Data

Market conditions are unknown. Use caution when trading.

Quick Buy (Items Most Recently Listed for Sale)
Newest
A former member of the Saw'd Redsteel Gang that became the leader of the Jesters
Itsuki is an expert fighter, even though he is only in his second year of senior high, although he is put down down by people he is one of the smartest kids in the jesters
None
Discussions
Topics

Replies
Views

Last post
Most recent OOC posts in Marble City
This is the auto-generated OOC topic for the roleplay "[url=http://www.roleplaygateway.com/roleplay/marble-city/]Marble City[/url]"

You may edit this first post as you see fit.