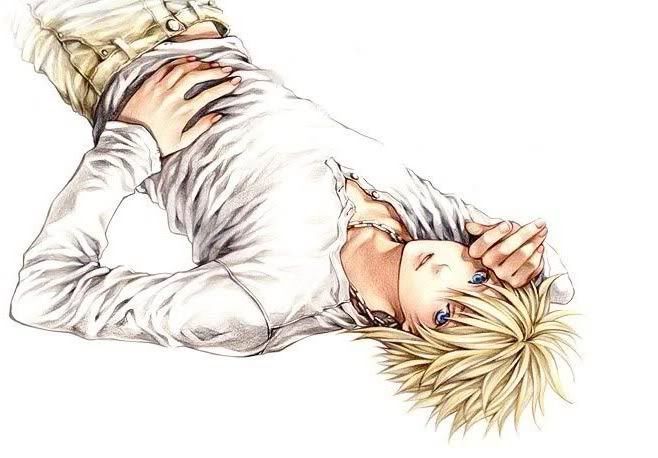 "Why can't we all just have some fun? "
---
Nickname|
N/A.

Gender|
Male.

Age|
Twenty-one.

Race|
Human.

Height|
Six feet, one inch.

Weight|
One hundred and sixty pounds.

Equipment|
His hat, pocket knife, and gloves.

---
Likes
Dislikes
✔ Sugar.
Spiders ✘
✔ Music and art.
Bitter things ✘
✔ Being happy, and free.
Being sick ✘
✔ All animals.
Overly dramatic people ✘
✔ Meeting new people.
Snobby girls ✘
Magic|
Jack can and will morph into any animal he wants to. He was not born with this ability but has learned it over time.

Weakness(es)|
The dark, fire, very seductive women.
---


Physical Description|
Jack has messy blonde hair that is pinned back on the right. He has blue eyes and looks very young. Jack wears a white long sleeved shirt with a grayish/ black vest over top. He wears dress pants that match his vest and black dress shoes. He often wears a hat of some kind as well.

Personality|
Jack is a highly energetic boy who loves all things artistic and all things animal. Jack loves nothing more that to have fun. He is rarely ever serious and prefers just to run around and play all day. he is a child at heart.[/font]

---
History|
Jack grew up in a very rich family in a big city in the middle of an ocean far away from any other cities. Jacks mother died when he was a small child, leaving him and his father alone. jack Has been very, very sick for most of his life. His sickness caused him to be bed ridden, keeping him from growing as strong as a typical male his age. Jack sickness cleared up just after he turned 20, since then he's been working hard to grow stronger and healthier. His father got him a body guard when he was 18 because jack felt well enough to get outside. Jack sees his bodyguard as more of a older sister who lives to harass him constantly. Not that he minds too much, he just enjoys her company most of the time. Jacks father had his marriage arranged when he got better, Jack can't say he's too excited about it, but he doesn't have a choice.



Pets|
Jack owns a very tiny pure white kitten with blue eyes that follows him everywhere. If you don't like his cat, then he doesn't like you.

Extra|
Jack will do almost anything if you offer him sweets~