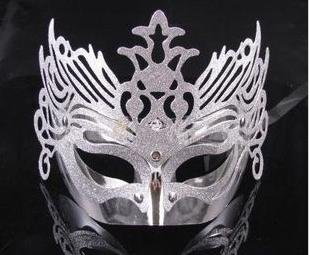 Axilious.
'Oh, really now? You've never heard of me? Shall we correct this blemish?'
---
---
What Kind of Mask is it?:
True
If True, in what state of completion is it in?:
In-progress
How do you create/transform with the mask?
To summon: There's a man, deep within.
To transform: Who feareth not the deadly sin.
Brief Description of Transformed State:
While his body doesn't change at all, his hair becomes bleached a stark blond, the eyes go a deep mixture between amethyst and sapphire. Deep eyes that captivate, and are memorable well beyond the sight of them. The hair is well stylised, always, and never shifts from being neat no matter how much rought and tumble he takes.

His clothes also become quite fancy, lapels, small adornments and lace ruffs mark the signs of Axilious as he revels in all the starkly noticeable signs of wealth.
---
Personality:
Axilious is one thing. A show off, a big flamboyant star who takes pride in making sure every action is tailor made to the audience. The audience he is sure is always watching. And, put simply, he draws the eye like a fly to the honeypot. There is almost an arrogant casuality as he accepts this and plays on his own sheer drawing presence.

Every word he says, every little gesture has meaning. Nothing is wasted for the audience's benefit. It's like an actor with a raving and clapping cloud, who insists on a few last skits before finally giving in to the exhaustion from the play and go backstage. Who continues even afterwards to meet and greet, to draw the fans further in.

He is well aware of how the mood in the room is, or how each flickering gaze aimed at him is appraised. Aware of every jealous look, admiring glance, every piece of annoyance, hope, happiness or even romantic interest that his presence draws. The other actors in this stage play are but second to the star standing forth.

This personality means he quite often gets in conflict with others one what to do, since he takes everything upon him, and refuses to follow anyone other than Torrings and Liesel. The mask that Torrings holds is the one that he respects enough to bow head to, imagining him to be the wiser mentor that leads the fray.

Everything is a game or play to him, seriousness never intrudes. Even injuries seem to concern him not merely for the attitude he takes towards it all. He also imagines praise and fans where there are none, proving that behind it all is a massive selfish and arrogant person.
Skills/Abilities when wearing mask:
Appraisal - He sees you looking at him, and generally has a good idea of the basic motivations for watching him.
Charming wit - He knows how a conversation is going, and generally has good words to keep it under control. He is skilled at manipulating the talking around to where he wants it to be.
Glorious in Battle, the Almight Hero - He is selflessly brave, constantly taking anything he can onto his shoulders in battle, attempting to hold the biggest burden. This is something of a fault, except it means that he never backs down in battle, and will take on something that would surely kill him.
Skills/Abilities of Transformed State:
Caromour, Ye who sleeps - A haze spreads out from him, causing those nearby to seem to lose concentration on the entire world unless they're resisting. This is used to stay unobserved in a crowds after transforming, or to attempt to subdue a group of weak minded attackers.(Minor)
Litany of Praise - Words chant through the air, each a praise of Axilious. Growing stronger, he can stand up to, during the duration of this effect, around a minute or two, attacks or assaults that would normally break his guard or kill him. Healing abnormally fast, he survives as shield and sword. This is a defensive move. (Minor)
Silent, strong and sure, Angel's Right arm - Locking eyes with someone, they are suddenly unable to track his moves, as it seems like he splits into multiple bodies, each one attacking and slicing into the skin. This is purely an illusion, and deals no actual damage, but it incapacitates the target, unless they have sufficient ability to resist it.

He has not developed his Major power yet.
Weapons
Ankulmosus - The double bladed staff