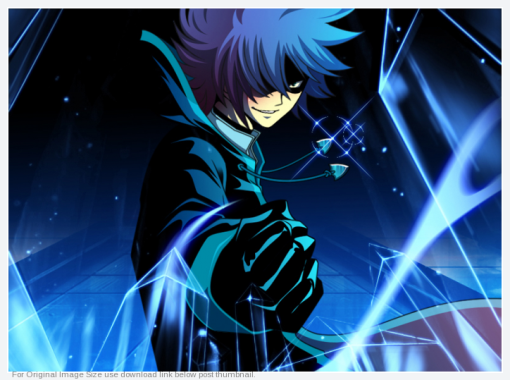 What Kind of Mask is it?:
False
If False, how many Grace Stone fragments does it contain?:
One
If True, in what state of completion is it in?:
Completed
How do you create/transform with the mask?
To summon:
"Blood for the blood god..."
To transform:
"...skulls for the skull throne..."
Personality:
The Magician is the opposite face of Damien - his other self. He's ruthless and sadistic, always wears his heart on his sleeves and never backs down from a challenge. The Magician is extremely cocky, a thing that often leads him to his own failure. He never takes 'no' for an answer and always seeks for more power and more opponents to destroy. He's blunt - a similar characteristic from Damien and speaks what he has in mind instead of hiding it. He is not, by any means, honest but if one ask some questions that catch him off guard then he will often blunt out the answers without thinking of the consequences first. However, if the questions don't catch him off guard then he will use his own mind to analyze it then answers in a way he can have the most benefits. In other words, he's quite cunning...to some certain extend.

Loyalty is what matters the most to The Magician. He never betrays who he has promised to serve and in this case, the Itex and he never goes back to his promise of serving them to his last breath. He gets extremely angry when someone insults the Itex and is more than willing to destroy its threats. He never refuses any missions given by the Itex, especially missions from the one that has saved him. He despises traitorous acts and betrayals.

The Magician has one very special characteristic. He doesn't, more like...cannot see the difference between right and wrong. He acts how he sees fit and therefore, in some situation, he's merciless while in others, he's extremely gentle and merciful. It depends heavily on what kind of missions he's taking, what are his orders and what kind of enemies he's fighting. He seems like he never realizes that. It's just a part of his instinct, that's how he's created and that's how he'll act.

Other than that, the Magician is also very clueless. He can't realize a girl's feeling for him or sometimes, even his own feelings. For example, he may spend months trying to figure out why his stomach feels funny whenever he's near a girl. He usually cannot see underneath the underneath and therefore, if someone tries to mock him in a subtle way, he usually can't understand it and will probably brush it aside as weird talk.

Finally, he's extremely protective...to the point of being possessive over his loved ones. Unlike Damien, who never shows signs of concerning for anyone even his own parents, the Magician will go berserk at the mere sight of seeing his loved ones in danger. This is one of his most obvious weaknesses and is the one that his enemy often uses to take him down. Of course, he never admits that to his loved ones but he cares deeply about them. To them, he's extremely gentle and well-behaved. Of course, he's always very careful of whom he chooses to be his loved ones so he won't betray his loved ones or the Itex...and thus, his loved ones usually come from Itex or unrelated to any of this mess.
Brief Description of Transformed State:
In his transformed state, the most significant changes are his hair and eyes. His hair will turn from silver to blue and so will his eyes. His hair will lengthen a little, reaching past his neck and become softer as well. His eyes will turn into a lighter blue than his eyes and there's a glint of anger inside of them. There is no explanation as to why his eyes have that angry glint but people often assume that it's just his inner anger at being treated just slightly better than dust in his normal form. His skin will turn paler, almost vampire-like and colder as well - maybe it's just one of the drawbacks of his ability. He will be taller, about 6 feet 8 and more well-toned. Damien's emotionless face is replaced with an arrogant expression and a mocking smile, almost as if he's trying to challenge everyone around him. He wears a black coat and a sleeveless black t-shirt with jeans. He also wears a pair of black gloves - his weapons and on his neck is a necklace makes of ice - an indication of his own power. His voice turns darker and lower but a lot less rough since he actually uses his voice quite a lot in this state. In his transformed form, Damien looks more like a young man in his twenties.
Skills/Abilities when wearing mask:
If he hasn't transformed yet, Damien's fighting ability as well as his strength will increase dramatically. Not strong enough to lift a car, mind you...but enough so that he can fight with several fairly strong opponents with minor injuries. In this state and in his transformed state, he will act according to his instincts more than his head and therefore, he doesn't like to use complicated tactics. People have described that in this state, his body temperature will be slightly lower than normal humans but he never has the chance to test this theory. Another special skill he has when he's in this form is playing flute. He won't become a professional player but he has been told that the lullabies he often plays are very soothing. He can never use this skill in combat situations unless he decides to distract the enemies that way but it is certainly an useful skill.
Skills/Abilities of Transformed State:
Ice Making (minor): He can make ice from water in a small area without having to touch it or coming in contact with it. The drawback is that he can only use this ability when he's near an area that has a lot of steam or water or else his ability will almost lose all of its effectiveness. It is not very good to use in combats but he can use it to cause minor harms to his enemies such as: slipping...etc.

Ice Light (minor): A minor ability he gains when he transforms although this ability's usefulness is bigger than Ice Making. He can...for the lack of better words, make his ice glow ...fireflies or small lights. It needs to use more energy to conjure and constantly keep it glow but it's very helpful when he has to come to dark places such as caves or alleys at night. He can control the lightness from light like a small firefly to light like a small flame.

Ice Forging(minor): This ability, once again, is more complicated than Ice Making or Ice Light. This is the ability he likes to use most in combat situations since it doesn't drain him too much but still a very dangerous offensive move and never loses its effectiveness as long as he can still concentrate. Basically, it can make things out of ice such as ice sword, ice spear, ice shield...of course, the objects he can create need to have a real shape. He can't make things that he hasn't know the shapes yet. And things such as guns cannot fire because they are purely made of ice. Once he has lost his concentration, his weapons and/or the objects he has created will instantly dissolve into nothingness. It is not as draining as his major power but it is still very draining so he can only constantly use it about 5 - 6 hours per day.

Ice Summoning(major): He avoids using this ability unless he's in emergency situations. It is extremely draining and can kill him if he uses too much. He tends to pass out afterward and therefore, even if it's a very dangerous move, he prefers not to use it. It can make his ice creation, especially animals, come into life. Ice tigers, bears, lions...etc can all have a temporary soul and attack according to his commands. Of course, summoning a soul into an ice statue is no easy task and he will avoid using this as long as he can. The bigger the animals are, the more draining it will become for him to concentrate and at the same time, keeping the beasts from attacking him.
Weapons they have when they have transformed
As you have seen in his ability, the Magician can forge an ice sword to use in combat situation or an ice shield to avoid being hit. But his weapon is a pair of black gloves. Without these gloves, he can't use his power even if he is in his transformed state or not. They have the purpose to make his power focuses on one single spot so the ice can be formed to use for other purposes.