The Hermit)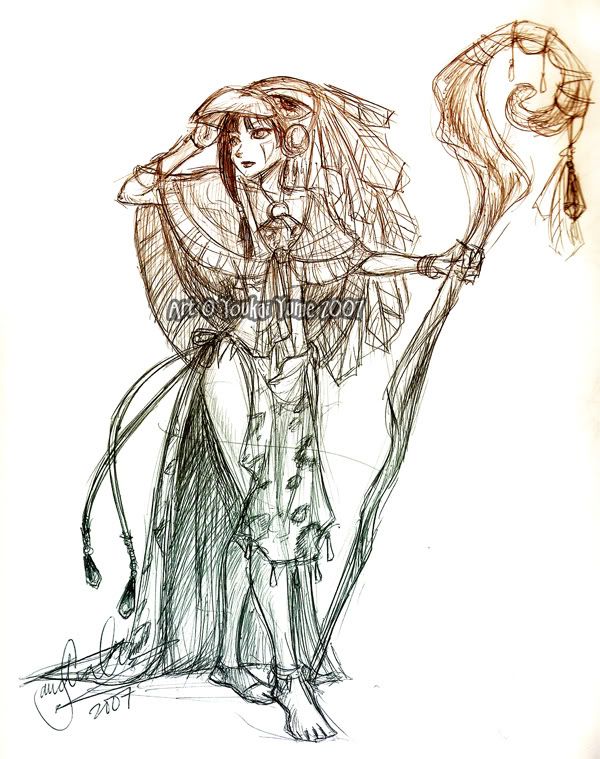 What Kind of Mask is it?:
False
If False, how many Grace Stone fragments does it contain?:
One
How do you create/transform with the mask?
Summon~ "Seek not for guidance..."
Transform~ "...as it is here."
[/size]
Personality:
The hermit is a wild card of a character acting almost as if she and the rest of the world exist on different planes of the universe. An independent and impartial woman, she refuses to accept help of any kind when dealing with 'her business' but will not hesitate to aid another--be it a normal civilian, a fellow Itex, or even a member of the Masked if the situation is appropriate. Evidently, it isn't beyond her to ignore her higher-ups commands and delicately balances her alliances to avoid being branded a traitor. The wish-washy nature of the hermit has caused much disdain with the members of Itex, but her actions aren't without reason. The hermit's otherworldly nature extends into all parts of her being, disappearing and reappearing at unexpected time and at unexpected places when her help or harm is most crucial. However, the hermit remains empathetic enough as not to alienate everyone she meets. In fact, her presence, while strong and ancient, is strangely calming and no moment of silence is suffered with awkwardness.

Brief Description of Transformed State:
As Oskana takes the appearance of the hermit, she presents herself as a woman neither young nor old--an age that cannot be told. Her hair retains it's black color but grows out and adorned with a large headdress made out of wood and feathers to resemble an exotic songbird. over her body are tattoos of twisting formers and lines, covering all but her face. Fashion is thrown to the wind as Oskana is garbed in a more wild style, a far cry from Oskana's more modest choice of dress. Beads and bits of coral, carved-wood, turquoise and moonstone are worn on her wrist, anlkes, waist, around her neck and hanging from her ears, all of which click and jingle as she moves.

Of all the things she wears, everything save the coral, turquoise, and feathers, take one a shade of brown or gray.

Skills/Abilities when wearing mask:
The false mask of The Hermit grants it's wearer abilities that don't often have the opportunity to show themselves off. As if all the experiences of a true old hermit had been gifted, the wearer's 6th sense is boosted--the ache of bones with a coming storm, the tension before the climax, the dread of the death of a loved one. While this sensation is not realized immediately or even ever recognized, it will never fail for one to escape a stick situation.

The Hermit isn't without any physical enhancements either. Reactions and reflexes that may have seemed unusually and awkward to the wearer become practiced and graceful, much like a dancer. Along with the increased spiritual sense, the wearer gains a greater sense of proprioception allowing greater coordination though her strength and speed are not nearly up to par. The result is comparable with a fragile ballerina; graceful, agile, and flexible that can be shattered with one strong hit.

Skills/Abilities of Transformed State:
Spirit Tracks~(minor) A tracking ability that allows the user to see the tracks of another person within a 24-hour time-frame. Some contact with the tracked person must be made in order to track him. A 'smoke' appears before the users eyes that also highlights any object that the person may have touched or picked up.
Banish~(minor) A blinding light is emitted from the end of her staff, acting as both a deterrent and a weak shield most effective against physical attacks.
Dance of Rain~(minor) An intricate dance used to summon the rain or increase the amount already falling. It takes a minimum of 2 minuets for it to have any effect. The longer she dances, the stronger the summoned storm be. She is almost completely vulnerable while she preforms.
Ocean of Souls~(major) A prerequisite of this ability is rain, whether it be caused by natural weather patterns or from Dance of Rain. At the end of her her staff a lamp appears. Through a series of movements and gestures, she is able to use the rain as both a shield and a means of attack, guiding the rain drops like lost souls following the light of her lamp. In order to be truly effective, it must be raining rather hard, making the prerequisite even more difficult to achieve.


Weapons they have when they have transformed
An aged wooden staff.