Known Aliases: Ed
Gender: Male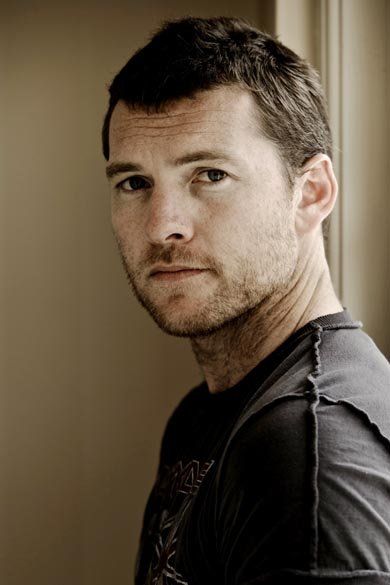 Species: Human
Age: 25
Height: 5'10
Weight: 161
Race/Ethnicity: White
Group/Nation: Cerberus
Favorite Music: Country
Favorite Color: Grey
Sexual Orientation: Heterosexual
Description
Standing at 5'10" with a broad back and shoulders, Edward looks every bit the leader he tries to be. His dirty brown hair is kept within regulations at all times in a 'fuzzy' to the touch buzz-cut, while his face has the slightest trace of a 5'o'clock shadow most days. His eyes are a soft hazel, with a central heterochromia of sharp green ringing around his right eye, and are deceptively expressive despite Ed's ability to become stoic at a moment's notice. His features border between sharp and rounded, but when his jaw is set, the corporal looks every bit as imposing as the more thickly set leaders. It's rather curious that, while serving aboard a ship, Ed has somehow maintained a healthy soft 'tan' colouration to his skin.
Despite being the lead of his team, and his belief in leading by example, Edward doesn't completely stand par with Logan or Maya's builds, even if he is far ahead of Roger. He lacks the thicker muscle both have built, and most blame it ostensibly on his decidedly horrible lack of dedication to hand to hand combat. The corporal only has a few scars here and there from his brief military career, largest among them being a rather nasty burn scar on his left bicep.​ He's usually in his uniform, even off duty, but on the odd days where he dresses casually, the sergeant usually wears some variety of shirt combined with an old, light brown leather jacket from his younger days.
Psychology Report
Ed has a fairly straightforward plan for leadership. Do not ask your men to do anything you would not do yourself. He takes leading both seriously and literally; if you're going into hell, expect him to be a few paces ahead of you yelling encouragement and to ignore the heat. In action, he's serious and disciplined; with a cool head on his shoulders it takes something serious to phase Ed when he's in his 'zone'.
Outside of operations, the sergeant is content to let his squad simply be themselves, provided they don't cause too much trouble and routinely spend time together. He views the interactions between his team with much amusement, which often leads him to letting them go on perhaps longer than appropriate. On several occasions he's been know to goad his team for amusement, although nowhere near as constantly as Maya or Roger. Ed takes an almost fatherly pride in their successes, and doesn't like to take credit for their achievements himself, preferring to praise those under him instead.
Something of an intellectual, Ed enjoys games of strategy and thought, as well as reading up on famous military minds; know to quote the Art of War when appropriate, particularly 'Regard your soldiers as your children, and they will follow you into the deepest valleys; look on them as your own beloved sons, and they will stand by you even unto death.' It's unclear if Ed's interest in the finer points of warfare and command indicate an interest in climbing the ranks to positions of influence, but it makes the fire team leader quite well liked among both marines and his superiors.
He has difficultly with failure however, leading him to be overly critical of his choices, although his belief in firm leadership prevents him from sharing such concerns with his team. He won't shy away from fault, no matter how badly he's fucked up, and despises being told that he is guiltless when he feels otherwise. It's one of the few barriers he's left up between him and his team, although Maya has a horrible habit of seeing straight through it.
Dossier
Cerberus Resources Compiling...