Name: Seyusa Avera
Age: 722
Race: Asari
Appearance:
Class: Adept Spectre
Personality: Avera uses the knowledge and experience of hundreds of years to temper her outlook and manipulate the shorter lived species into doing what she desires. Calm and calculating, she considers everything short of herself expendable in whatever task she desires to accomplish. It matters not how loyal and useful the item or person is, if their sacrifice is needed to get the job done, she will do so without missing a beat. She constantly avoids unnecessary dealings with non Asari, being very elitest and proud of her pure blood heritage, despite how some see this lineage. Even amongst other Asari, she is a very elite person, manipulating and leading others on to simply accomplish her ends, that ultimate goal being the survival of Asari above all others, regardless of current alliances and reliance on other races.
Armaments:
Acolyte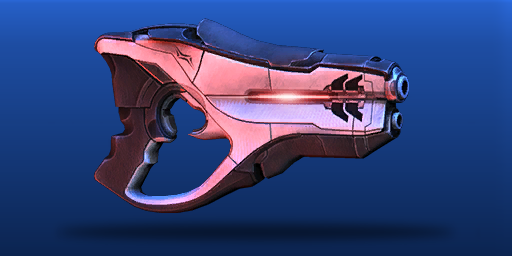 History: Much of Seyusa Avera's history has been erased and classified, by her own order as a Council Spectre, but there is enough information floating about that she couldn't erase or did not know existed. Being born on Thessia, to an Asari couple, quite a few people were concerned that the young Asari would end up becoming an Ardat-Yakshi but, as she grew older, no signs or symptoms of the condition appeared, and it was eventually accepted that Seyusa had gotten lucky or blessed. Joining the Asari Commandos as she entered her maiden years, not much besides the known successes of each deployment she was involved in were published or known about. She was nominated as a Spectre, and accepted the position fully, her experience as a Commando plus the additional training given by achieving Spectre status creating a lethal combination.
When the Reaper forces invaded, Seyusa had been in the Matriarch stage of her life cycle for well over twenty years, but had opted to remain a Spectre and use her experience to remain a highly lethal and efficient operative. She was deployed on fronts that were hard hit by the Reaper forces, especially on the Turian homeworld of Palaven, she operated outside the normal chain of command, constantly going behind the main Reaper front lines to attack weak points and landing sites for Reaper forces, killing as many as possible before retreating out of retaliatory range. She eventually commandered a small ship to head deep into Reaper held space, a craft that deployed similar stealth capabilities as the SSV Normandy, and when she returned, despite some worries she had changed for the worse, kept doing her job. Eventually, with a Salarian in origin report in hand, she requested a team of specialists to aid her in reclaiming a piece of technology that Cerberus had uncovered, and was granted her request for aid, and told to do what was necessary to keep this new discovery out of hostile hands.