Maximum Ride: Another Flock[
---
---
Six children, only hours old, were taken from their parents and brought to a place more horrible than death itself. The School. There, many genetic experiments were done on the kids, transforming there genes and turning them into a human-avian hybrid.
However, things went wrong. The scientist kept pushing their luck, and eventually each experiment went wrong, leaving the experiments obsolete for their plans. They kept the six in dog crates to observe them and use them as an example for future experiments that were to be done in the future.
13 years after the first experiment (Subject 13) was taken from her parents, the six finally fought back, and were able to escape the school.
However, the school aren't going to lose the main aspect for their research so easily. They send erasers, human-wolf hybrids, to hunt them down and bring them back to the school to continue the research.
Can the six work together to stay alive, or will they be captured and brought back to hell? You decide.
---
---
|Name||Age||Gender||Faceclaim||Open/Reserved/Taken||

---
---

[center]Subject 13
Subject 13 was the first of the subjects to be captured. She was genetically altered with the DNA of a vampire bat, giving her long 13 foot leathery black wings, a supersonic screech to ward off predators, enhanced night vision and hearing, and sharp-knife like fangs. However, with the DNA of a vampire bat, her diet has to include the blood of animals, and something's of humans around her.
||Zero Nightshade||13||Female||Michelle Trachtenberg||Reserved||
---
---
Subject 26
Subject 26 was given bright blue and white wings like a song birds. The white coats were working on mind control at the time, and decided to turn experiment 26 into a siren. She was given the ability to talk to someone telepathically though her mind. However, while trying to alter her voice, her vocal cords where ruined and she went mute. However, she communicates though her telepathy.
||Name||12||Female||Face Claim|| reserved
---
---
Subject 19
Subject 19 was given two types of DNA. One bird, and one fish. The goal was to make a being that can survive in air and water. However, things went wrong when she started developing fish scaled over her body. Her wings and feathers have a fish scale pattern, as do the sides on her arms, hips, legs and back. She can breath underwater.
||Name||12||Female||Face Claim||Open
---
---
Subject 20
Due to a accident in the lad, he was given silver, metallic wings. They are pointy and knifelike. It is dangerous to fly near him.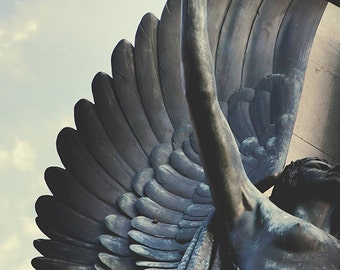 ||Name||13||Male||Face Claim||Reserved||
---
---
Subject 10
Subject 10 was injecting with a venom, that gives him a strange ability to control fire. His wings are that of a hummingbird, and he can fly at super fast speeds. HHe would have been perfect, however due to his young age he can't control his fire abilities.
|Name||5||Male||Face Claim|| Open
---
---
Subject 32 is Male, but is only barley one year old. He will be played by all the other role-players as a side character. He had tiny hawk wings, but can't fly yet.
---
---
Rules
No Godmodding, Mary-sue, Gary-sue, etc.
Must reserve characters
Be descriptive in the character sheets.
Have fun!
Taking place in...
0 posts here • Page 1 of 1
0 posts here • Page 1 of 1
Arcs are bundles of posts that you can organize on your own. They're useful for telling a story that might span long periods of time or space.
There are no arcs in this roleplay.
There are no quests in this roleplay.
Here's the current leaderboard.
There are no groups in this roleplay!
Welcome home, Promethean. Here, you can manage your universe.
Arcs are bundles of posts from any location, allowing you to easily capture sub-plots which might be spread out across multiple locations.
You can create Quests with various rewards, encouraging your players to engage with specific plot lines.
Settings are the backdrop for the characters in your universe, giving meaning and context to their existence. By creating a number of well-written locations, you can organize your universe into areas and regions.
Navigation
While not required, locations can be organized onto a map. More information soon!
There are no groups in this roleplay!
By creating Collectibles, you can reward your players with unique items that accentuate their character sheets.
Once an Item has been created, it can be spawned in the IC using /spawn Item Name (case-sensitive, as usual) — this can be followed with /take Item Name to retrieve the item into the current character's inventory.
Give your Universe life by adding a Mob, which are auto-replenishing NPCs your players can interact with. Useful for some quick hack-and-slash fun!
Mobs can be automated spawns, like rats and bats, or full-on NPCs complete with conversation menus. Use them to enhance your player experience!
Current Mobs
No mobs have been created yet.
Locations where Mobs and Items might appear.
You can schedule events for your players to create notifications and schedule times for everyone to plan around.
Add and remove other people from your Universe.
The Forge
Use your INK to craft new artifacts in Maximum Ride: Another Flock. Once created, Items cannot be changed, but they can be bought and sold in the marketplace.
Notable Items
No items have been created yet!
The Market
Buy, sell, and even craft your own items in this universe.
Market Data

Market conditions are unknown. Use caution when trading.

Quick Buy (Items Most Recently Listed for Sale)
None
Discussions
Topics

Replies
Views

Last post
Most recent OOC posts in Maximum Ride: Another Flock
EDIT: submitted to the wrong RP. IGNORE this... @.@
So, is there a deadline for when our characters should be done? I have the basics, just gotta make the profile.
@deathrisesagain You're researved
Can I reserve Subject 20 (the male with knifelike wings.)?? I loved this series of books, and would enjoy doing the roleplay.
Thanks. :) Looking for a faceclaim now.
Edit: I will use India Eisley, if that is okay?
This is the largest/clearest one I found (where she wasn't talking):
@Uprising You're reserved
Hiya. Can I reserve subject... 26, I think? The telepathic one?