---
---
---
---
---
---



⌈Name⌋
Esther

⌈Age⌋
16

⌈Gender⌋
Female

⌈Race⌋
Hispanic

⌈Sexuality⌋

Hetero-flexible

⌈Role⌋
Second-in-Command

⌈Face Claim⌋
Selena Gomez

⌈DNA⌋
98% Human/2% Raven or Crow





---
---
---
---
---
---


⌈Hair Color⌋
A deep brown that of a hazelnut or even a cocoa bean

⌈Eye Color⌋
A mixture of green and brown that give a hazel tint

⌈Height⌋
5'5"

⌈Weight⌋
114 lbs.

⌈Wing Description⌋

Ebony wings that have tints of silver and grey in the feathers

⌈Physical Description⌋
The avian girl that was the first one of the flock is a very short structured girl and her wings are the smallest of the older section of the flock. She has a ten foot wing span with a gradient stretching from black to grey to a light silver and white. Her face is softly structured, not making her look very intimidating. Also, her tresses that hang to her lower back are about the same color as her wings and just as soft as the downy feathers where her wings connect with her back.


---
---
---
---
---
---

⌈Personality⌋


Motherly | Solitary | Quick-Witted | Sarcastic | Responsible



Esther is the kind of woman that just has instincts to be a mother. After the youngest of their group joined, she became his motherly figure, along with the other children that were robbed from their own loving homes. She is a very accountable person and can think on her feet very well. Even though you normally see her by herself, the children of the flock know that she is open to talk to. If it is something that she doesn't deem as very important, she will remark with a sarcastic comment. But she's normally always the one that will kiss your cheek and tell you that everything will be alright as long as the flock is together.



Likes
❖ Apples
❖ Sandals
❖ Gardenias

Dislikes
❖ Barred Windows
❖ White Rooms
❖ Needles



---
---
---
---
---
---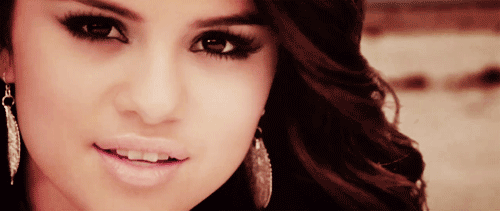 ⌈Powers⌋
Invisibility
Users can render themselves unseen by the naked eye and become invisible in visible spectrum. The user can move about an environment unseen by others and act without being observed. Sometime users can seen by others by choosing too while the people around the user can't.
Erebokinesis
User can create, shape and manipulate darkness and shadows. By itself, darkness is mostly used to cloud everything into total darkness, but by accessing a dimension of dark energy it can be channeled to a variety of
effects, both as an absence of light and a solid substance: one can also control and manipulate the beings that exist there, create and dispel shields and areas of total darkness, create constructs and weapons, teleport one's self through massive distances via shadows, etc.

⌈Natural Talents⌋
Cooking | Sewing | Motherly Instincts

⌈History With the Flock and School⌋
Esther was the first child to be taken from her parents grasp once the first known experiments escaped. She was stripped of her identity and her pride and was known as Patient-008. She went on to watch other people be taken from their families. She often went with them to abduct the children, using the young girl with wings as a shield. This was how she met Gavin. He was about
3 years older than her and was going to be the future leader of the flock they would take care of. They slowly became friends, sympathizing with each other about their experiences. A few years later, Abigail, later to be known as Furia, found her way to the home that was promptly named, The School. Yet another child that Gavin and herself could sympathize with. They were ready and planning an escape. No longer would they stay here as play toys for the insane doctors that resided in this hell hole. They went through with their plan and nearly made it until [ Matthew Gray Gubler FC ] intervened. Esther picked up the nearest weapon, being a needle with the avian DNA in it. She stabbed his arm and injected it, not knowing that she was turning him into the thing that she despised being. This ended him up with them, back in their cages. They had to watch him go through the transformation that they had all gone through before. Wings sprouting from in between your shoulder blades and
tearing your skin in pieces. The screams still haunt her dreams and normally when this happens she goes and sleeps near him to make sure he is safe. She caused him pain, she didn't want to cause anymore. A few years later, the four had good relationships and yet more people were thrown into the mix. A pair. They later learned their names were [ Emma Watson FC ] and [ Anna Sophia Rob FC ]. This went on and soon the youngest of their group would join and complete the family that Esther cherished so much. A female doctor at the hospital had a child that often watched the procedures that these mutants had to go through. Running maze tests and puzzles. If they didn't go fast enough, they were shocked with electricity. They had discovered that one day, a mad man in the facility, but come on; they are all mad, stabbed the young kid as Esther had [ Matthew Gray Gubler FC ]. They welcomed the young child and for the first few days he spent his entirety in Esther arms, being comforted from the loss of his mother and humanity.


---
---


Sirens by Cher Lloyd

I carry the weight of you in my heavy heart
And the wind is so icy, I am numb
I carry the weight of you heading back to start
With the thousand eyes on me, I stumble on

I am tired, I'm growing older
I'm getting weaker everyday, yeah
I carry the weight of you
I carry the weight of you

Lay down here beside me in the shallow water
Beside me where the sun is shining on us still
Lay down here beside me in the hallowed water
Beside me with the silver lining stays until
The sirens' calling

We follow the sun down low 'til we hit the night
And you hold me so tightly, it's hard to breathe, oh

And I'm tired, I'm growing older
I'm getting weaker everyday, yeah
We follow the sun down low
We follow the sun down low

Lay down here beside me in the shallow water
Beside me where the sun is shining on us still
Lay down here beside me in the hallowed water
Beside me with the silver lining stays until
The sirens' calling
The sirens' calling

Yeah, I'm tired, I'm growing older
I'm getting weaker everyday
I am drowning, and you're stealing every breath
Take me away and just

Lay down here beside me in the shallow water
Beside me where the sun is shining on us still
Lay down here beside me in the hallowed water
Beside me with the silver lining stays until
The sirens' calling
The sirens' calling