▌║
▌║
▌║
▌║
▌║
▌║
▌║
▌║
▌║
▌║

Mia ◦ Blunt
◈ TINY GLOWING SCREENS |

w a t s k y
◈ MISS YER KISS |

s w m r s
◈ SWIM DOWN |

m o o s e b l o o d
◈ PAINT IT BLACK |

r o l l i n g s t o n e s
◈ DANI CALIFORNIA |

r e d h ot c h i l i p e p p e r s
◈ NIGHT VISION |

t r a n s v i o l e t
◈ NOT TODAY |

t w e n t y o n e p i l o t s
◈ GIMME DANGER |

s t o o g e s
◈ WARNING SIGN |

r o a m
---
---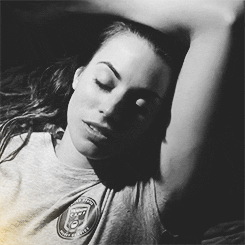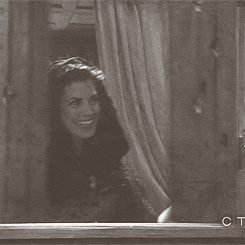 FULL NAME ||

Mia Ebony Rose Blunt


NICK NAME ||

Mia | Em (Preferred)


GENDER ||

Female


SEXUALITY ||

Pansexual


AGE ||

18


STAR SIGN ||

Taurus


POSITION/JOB ||

Second In Command


TIME IN THE MAZE ||

2 Years


FACE CLAIM ||

Meghan Ory


ETHNICITY ||

Caucasian


ACCENT ||

American (New York)
---
---
PERSONALITY ||

Not quite sugar, not quite spice; it's a well known fact that Mia is the best of both. None for being very affectionate and sweet, it's no secret however she's not below aggression and harsh words when it comes to defending those she holds in her heart. She's got a mean left hook and a tongue sharper than barbed wire but never if this practiced in spite, she's only like this when someone encourages her to reveal her defensive streak. Mia is very much a maternal character, with a natural instinct to comfort and reassure, she's known to be one who'll cradle the young or the sad and support those weaker than herself (and stronger in their darker hours), she's very open and honest with people but she expects the same in return.
Loyalty, is a virtue Mia holds in high priority and respect. If you demonstrate to her, true loyalty she'll return it in a heart beat and uphold it to her greatest strength. She's a lover and a fighter, arguably a rough diamond but it was something she prided herself on. Mia had no ambition or desire to be perfect and her flaws like her venomous temper and untamed tongue, she accepts them and is very aware of them. She forgives herself for these things and she can do the same for every other flawed human being she ever meets. She understands the true value of her existence and how it's incredibly minimal- 7 billion people on the planet, she's very conscious of her insignificance but she isn't afraid of it.
Which reveals another strong element of Mia's personality. She's perceptive and philosophical, though not a believer in God, Allah or any other form of omniscient, omnibenevolent and omnipotent being, Mia follows her own religion which has similarities to Buddhism but very barely for she has never experienced Buddhist beliefs in her life. She plead for equality, believes in the soul and importance of good mental health and spirituality. Some of the Gladers slag her off as being a bit crazy, naïve and stupid but her intelligence is impeccable- hence her wit. The girl has a lot of foresight and wise words for someone so young, which might be way she's grown to be fairly respectable within the Glade.
Not in a promiscuous or scandalous way but when it comes to communication, counselling and conversing Mia is an incredibly physical person, she always craves human contact kind of instinctively like child. She'll hug you for a long second longer then might be natural and often request to braid the hair of other girls in the Glade.
---
---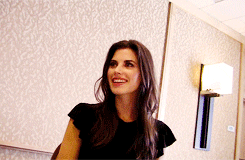 LIKES ||
▲
Red Berries
▲
Bitter Tastes
▲
Physical Contact
▲
Listening to stories
▲
Civil debates
▲
Skies & Stars
▲
Moonlight
DISLIKES ||
▼
Arguments & Disrespect
▼
Slackers & Slothfulness
▼
Violence
'Not that I'm above it if push comes to shove.'
▼
Not remembering
▼
A lot of meats
▼
Drinking warm water
▼
Daytime
STRENGTHS ||
✴ Communication, Mia is very much a people person and is a very easy woman to bond and speak with.
✴ Handling knives and blades, Mia is probably the most natural at handing blades within the Glade, upon figuring she'd need to learn to survive in the Maze and the Glade, she very quickly took to training herself to handle sharp objects efficiently and is a recognised master within the Glade.
✴ Intelligence, Mia is vastly intelligent and perceptive in comparison to a lot of the Gladers.
✴ Lying and manipulating people, her previous profession has given her a certain level of expertise in the art of modern manipulation and deception. She's a magician and a poet with how cleverly she speaks and though she no longer uses her talent maliciously. It's within her past.
WEAKNESSES ||
✴ Overcomplicating, Mia is known to over think situations and occasionally 'make a mountain out of a mole hill' but this is never done in an attention seeking way, just from the right place with too much emotional and caring for the individuals within the Glade at heart.
✴ Dependence, Mia struggles to handle loneliness or silence. She does have a certain need for companionship.
✴ Faith & Loyalty, Mia will be loyal and faithful to those who treat with her respect and demonstrate goodness of heart to her death bed but she's too forgiving also which might one day be a fatal mistake for her.
[/size][/font]
---
---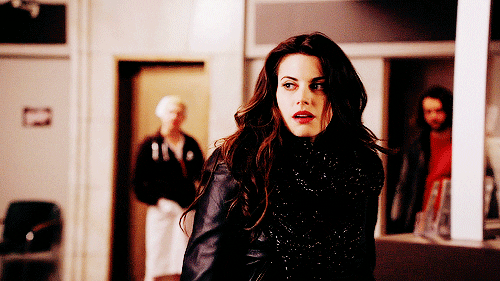 HISTORY ||

Before the Glade, Mia remembers nothing. It traumatises her every day because she doesn't even remember a name or a face, her dreams are nothing but of empty vastness and meaningless. She has no recollection of anything, what the outside world was like, how she got here, what her family like or even who they were. Mia was a strange in case that upon her initial arrival in the glade now over 2 years ago, she didn't remember her name for 3 months. They didn't let her keep anything; it was all taken. She could barely even recognise her own reflection but has since come to terms with the lack of memory. if she could remember, Mia would recall being a con-artist doing what she could survive after falling into a life of poverty when her parents died. Her work got her caught up and tangled in W.I.C.K.E.D's web and they obviously thought her important enough to wipe her memory completely- almost an entirely new blank slate.

Mia's memory doesn't even begin from the elevator. Suffering an anxiety attack in the elevator, she'd almost driven herself to fits and knocked her hard enough on the shaft to leave herself unconscious. So her memory starts with waking up in the Glade, the sun was bleeding out over the horizon of the Maze the first time she ever opened her eyes in the Glade. She was conscious but still slightly numb and her head hummed with a gentle buzzing, which she swears she can sometimes still here when she closes her eyes at night. When she managed to gather herself, she stood up which caught the attention of the only other individual she met in Glade that month; Lot. He explained as much as he could to her and that she was only the second person to arrive in the Glade.

After her arrival in the Glade, life was far more simple then it had been outside. For the first and longest of all the months, it'd only been her and Lot. Though the two attached well to each other became very close, being a sociable struggle Mia struggled internally with the idleness and at the time had feared they would be the only ones but it became clear that a new Glader would arrive each month. Mia took it upon herself to attach and bond with all the new Gladers and help guide them through their new life in the Glade, she became a key figure within their small community- a kind of branch or social network to hold all the relationships no matter how strained, together. It's what she dedicated her being too and training. She trains hard to retain athleticism and skill.