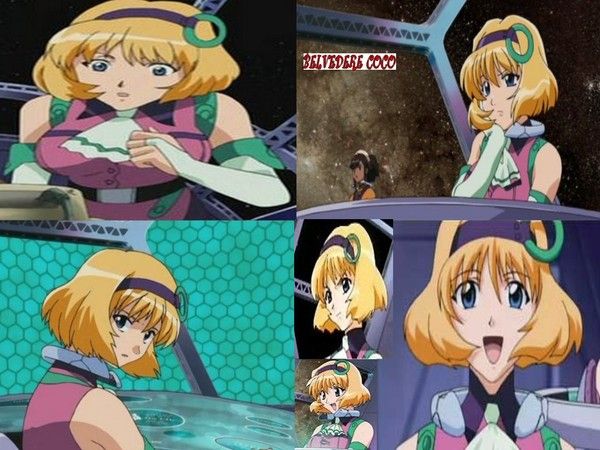 Name:
Barnett Belvedere
Gender:
Female
Height:
5'5"
Appearance:
Role:
Metargo Lion Team Systems Analyst and Fighter Pilot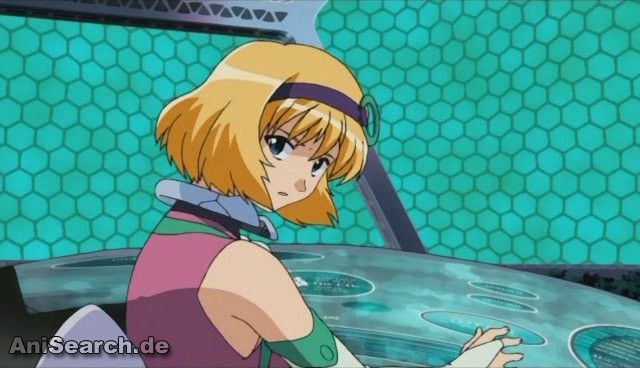 Rank (currently):
Corporal
(Mainly due to tenure in her field as an analyst and fighter Pilot)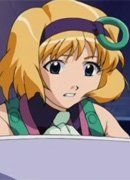 She is the head of the Lion Team systems Analysis support operators. These operators monitor damage control on mechs during battle, gives battle and scanner updates, organizes and delivers extra ammunition and spare repair parts on the field of battle. She is also in charge of the Lion Team's defensive line. When she is not running support duty, Barnett is on the frontlines as an assault unit fighter pilot.
Fighting Style (applies to military personnel):
When operating the Red Moon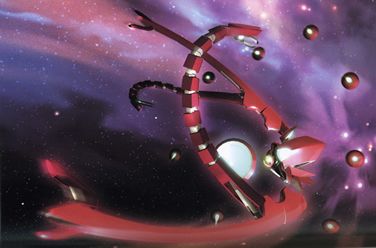 Barnett pilots the Red Moon mech which is a rather unusual mech considering the general make of other Metargo machines. It is occasionally piloted by Karen Lunaria Metargo, but mostly utilized by Barnett. Barnett mainly performs more of a supportive and defensive based battle style. Her mech has superior defensive and shielding capabilities. Able to withstand most firepower directed at it, the red moon serves to help keep the Lion Team safe, especially while transferring support to team members out in the heat of battle.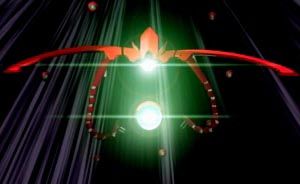 Barnett prefers to play it safe and likes to analyze her opponent before going in for the kill. Her mech has the durability to wait out and withstand most attacks as she learns her opponent. When she pinpoints a weak point she's ready to strike swiftly and for a crushing blow usually. Her mech is high in speed and durability. It is mostly long range and prefers to attack via heavy firepower rather than with physical means. If an enemy manages to break through her shielding and get close the red moon is ready for close quarters combat by using it's grappling arms. They candela massive damage and crusshingblows, however her mech is quite vulnerable if it takes too many direct hits once the shielding and barriers have been broken.
Barnett outside of the mech is an excellent marksman and can use many firearms adequately. She's swift and has a pretty mean hit. She knows Akido and specializes in reversing attacks on her attackers.
When operating Sailor Multi
Barnett utilizes speed and keen accuracy when battling using Sailor Multi. She can fly at high speeds and maneuver with ease due to the mech's curvy and smooth design. She still prefers to keep a distance from her opponent and fire a volley of ballistic force. She likes to get in close for power shots but only when there is little risk involved.
Strengths:
When Operating the Red Moon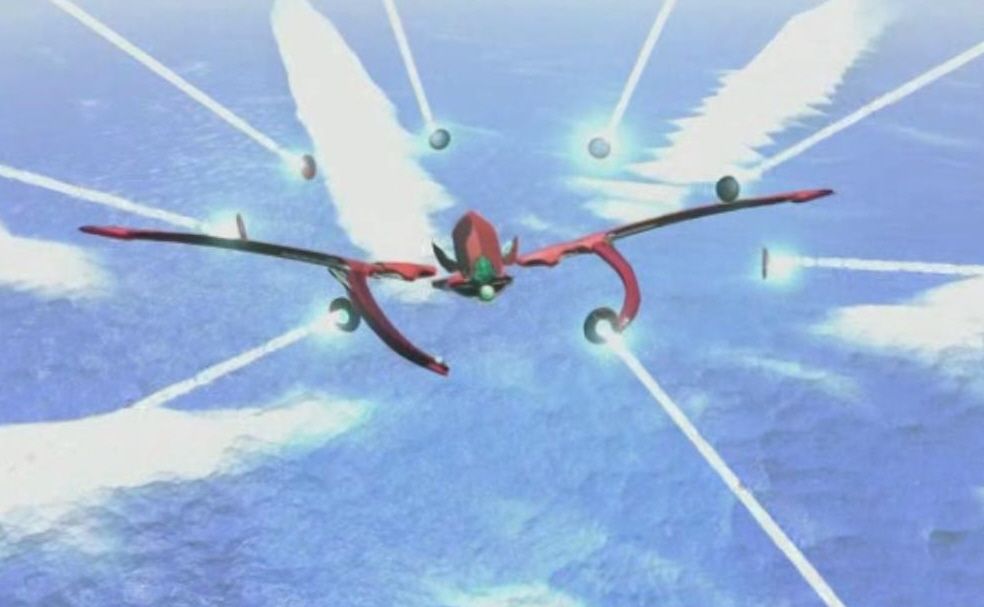 Highly durable shielding and barriers, excellent and wide variety of projectile lasers and missiles, swift in movement , excellent in supporting ally mechs while dealing damage to the enemy
When operating Sailor Multi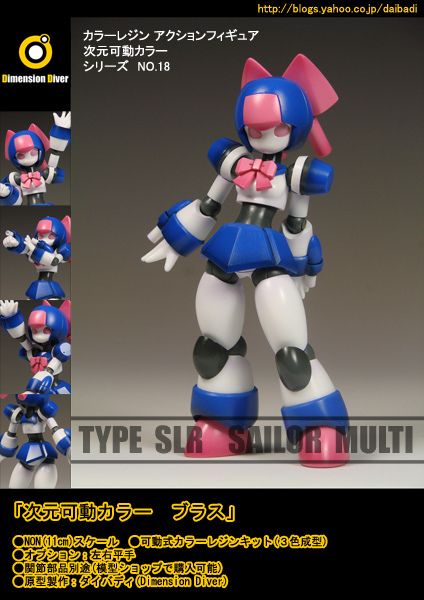 Moves quickly and sports high maneuverability, Heavy and rapid firepower, high accuracy and radar scanners to pinpoint enemy weaknesses.
Weaknesses:
When Operating the Red Moon
Once the barriers are broken the body of the mech is highly vulnerable to attack, only in emergency cases is the Red Moon to engage in close quarters combat. It is not well suited for close quarters battling
When operating Sailor Multi
Not suitable for close range battle. When battling on land smooth terrain, like fields, cities, and forests are preferable conditions for proper mobility. Not well suited for underwater battle, unless submarine mode is activated.
Personality:
Barnett Belvedere is an upbeat and well put together young woman. She can be a bit high maintenance and likes to be pampered, often taking time out to go to the spa. Barnett is not just a pretty face. She likes to analyze everything and everyone. She won't lower her standards for anyone. Barnett can come off as being a bit pushy but it always apparent that she cares deeply for those around her and wishes the best for her teammates.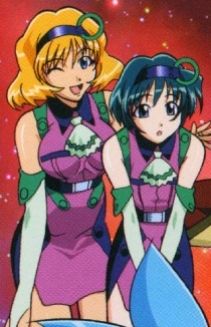 Barnett prefers to play things safely and not take heavy risks. It's hard for her to keep her teammates from acting recklessly but even so she is willing to tuff out the consequences through and through. She will never let you down when you're in need of a reliable soul. She's quite vocal and honest about her observations and believes that sparing one from the truth isn't sparing at all.
History:
Barnett Belvedere was born into the wealthy Belvedere family of Metargo. She was raised with the finer things in life and she loved it. However Barnett was never one to simply let things be and wanted to know how everything worked. A child remarked for her quick wit, intellect, curiosity and beauty. Barnett was always willing to learn all that she could about the world around her. Her family is of the elite business class of citizens that oversee advances in Metargo industries. Her father has passed on his keen business sense onto his daughter.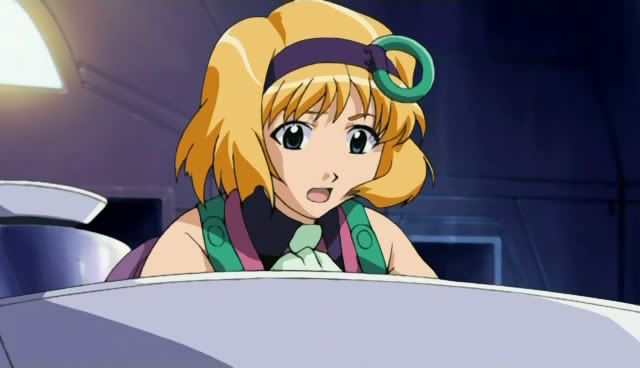 Barnett decided that being a boring and useless heiress was not a fate that she should accept, much to her father's delight. She decided to extend her family's influence into the Metargo Military an thus she joined the Metargo military academy after graduating early from the Elite Metargo University. Barnett's determination pushed her not only to excel at her training as an analyst and operator but in physical combat and pilot training as well. Within a few short years she was made a special member of the Lion Team as the teams major defense and support analyst.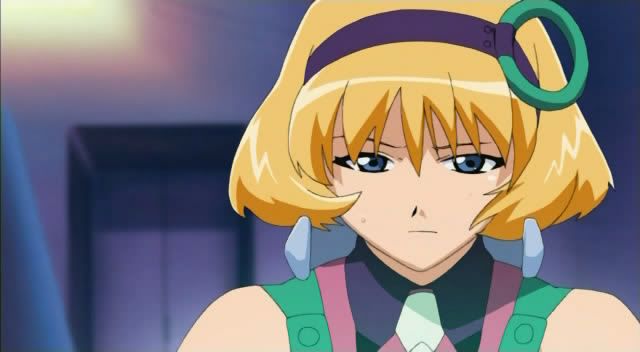 Barnett was not the biggest supporter of the Metargo's decision to invade Benjlakk. She felt that Metargo was strong enough to cultivate its own resources thus solving its problems without resorting to invasion. However she isn't a politician so she has no say so in the matter. She must follow orders and that what Barnett intends to do.
Nationality (Benjlakki or Metargo):
Metargo
Other: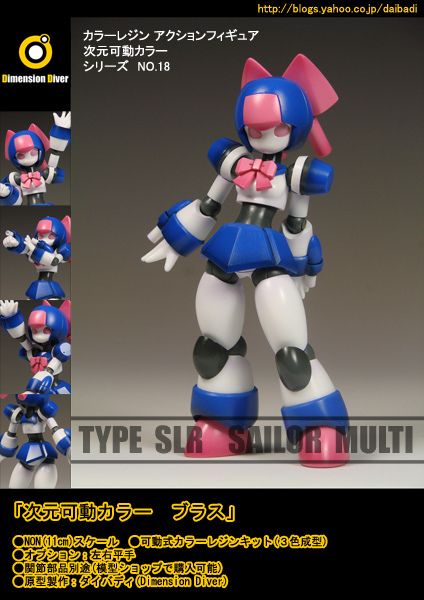 Barnett's personal battle Mech is a shooter type Mech named Sailor-Multi. Barnett mostly utilizes Sailor Multi when engaging in non-supportive combat assignments. Sailor-Multi has three main actions available: A radar to improve her (and her team's) accuracy, a rifle and a machine gun. The Pateri Vulcan is a machine gun, capable of firing up to "500 rounds per minute" (roughly 8 to 9 rounds per second). The Short Shot, on the other hand, is an accuracy-focused semi-automatic rifle, capable of firing more powerful blasts than the Pateri Vulcan, but with a much slower fire rate than the aforementioned machine gun. Sailor Multi is capable of flight via jet propulsion.