Name: Jin-giro
Role/rank: Tactical Commander for Metargo Fleet (promoted in story) and Mech pilot
Gender: Male
Age: 20
Height: 6'-0"
Weight: 165
Hair color: Black
Eye color: Brown
Background: Jin-giro was orphaned at birth and stored on boared a transport vessel into the Metargo Kingdom probably with the hopes of finding a wealthy family and living a good life. instead he got the complete opposite. Jin grew up in a orphanage until he was kicked out for fighting at the age of 6, he then scavenged living in the industrial hell by himself until eventually taking refuge in a bandit hideout. Jin was surprisingly taken in for a year by the group of bandits at the age of 10 for his rambunctious spirt. He was introduced to all the evils of the world while Living with the bandits and he had formed a close relationship with the leader who at heart wasn't a bad guy but also suffered a terrible childhood allowing him to sympathize and mentor the young adolescent in the ways of hand to hand & sword combat, tactical planning and commanding. One night a mutiny arose in the bandits HQ and the leader was deemed unfit to lead due to his age and fondness of his prodigy (Jin-giro) which was followed by his beheading but not before he managed to help 11 year old Jin-giro to escape the murderous crew. Once again young Jin found himself alone and without food or shelter. Taking advantage of the skills the captain taught him Jin began signing up for competition fights by lying about his age or getting sponsored by criminal gangs. Jin-giro won titles in 3 cities moving each time he attained a championship victory in fear that bet collectors would try to kill him. At the age of 16 he began planning robberies which consequently lead to his induction into The Metargo academy for gifted youth.
Prize fighting Jin-giro
Rank (currently):Command Tactician on board the Titan
Fighting Style: A Master of Tactical Surprise Attacks & hand to hand/sword combat Jin-giro is the definition of a street fighter and will do whatever needs to be done to win. Not to fond of firearms Jin does sometime carry around his graduate cutlass which he can use expertly even when defending against small fire arms. However his main weapons are his fist, elbows, knees, and the environment around him. When inside his mech Jin keeps his distance and attempts to test out his opponent. using his anti mech artillery and fire arms first always making sure to keep one round in the chamber incase of escape. Although not the best shot with his mech or in person Jin is pretty accurate and will usually hit his target but more than likely not in the spot he was aiming for.
Mech Name: GAT-01A2R Slaughter Dagger (Codename: Champ)
Origina
l: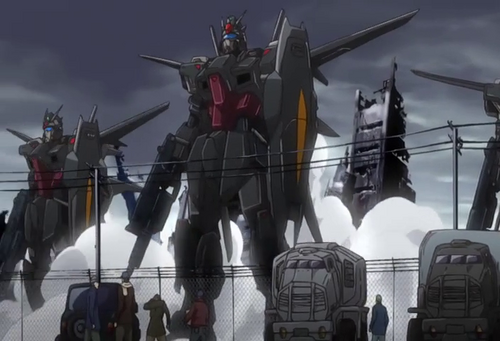 Weapons: 2 x 40mm Multi-barrel mini-guns
4 x ES01 Beam Saber (2 on the body, 2 hidden
2 x 12.5mm Anti-infantry Gun
Optional Attachements:
Beam Rifle
Sword Striker
-Fast Lightweight hit and dodge tactics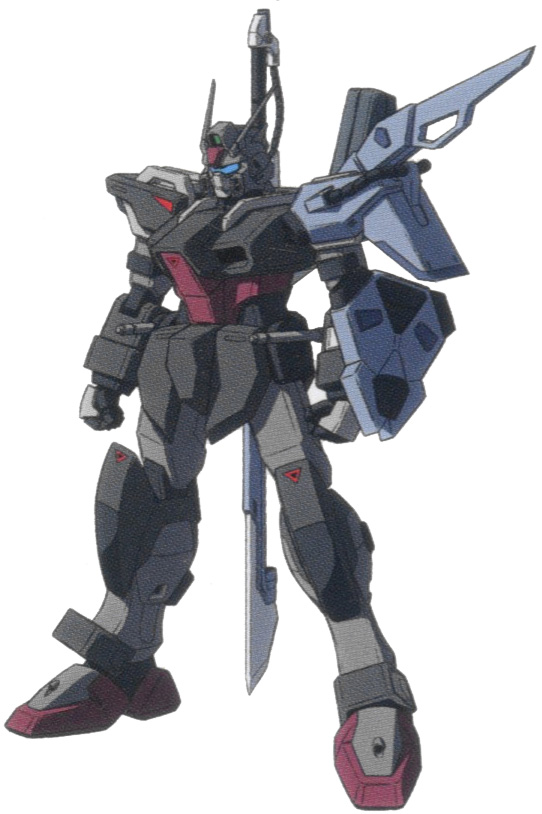 15.78 meter Anti-ship Sword
Panzer Eisen" Rocket Anchor (grabs things)
Beam Boomerang (a boomerang beam sword)
Shield
Launcher Striker
-Bulky long range bombardment
320mm Hyper Impulse Cannon
Combo Weapons Pod
120mm Anti-ship Vulcan Gun
2 x 350mm Launchers
IWSP Pack
-Heavyweight killing machine 2.0 all range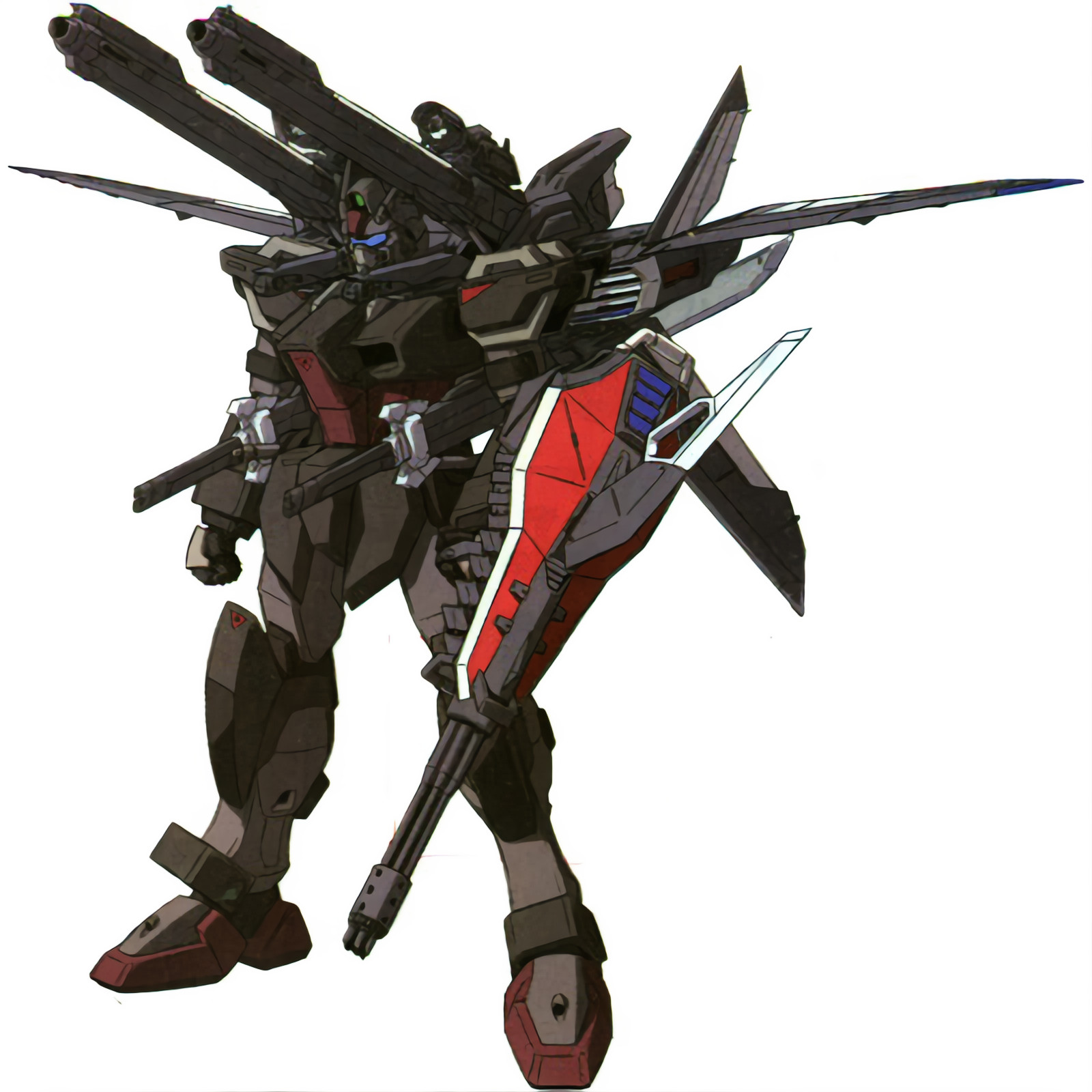 2 x 115mm Railguns
2 x 105mm Cannons
2 x 9.1 Meter Anti-ship Sword
Combined Shield
30mm 6-barrel Gatling Machine Gun
Beam Boomerang
Lightning Striker
-Tactical advantage mod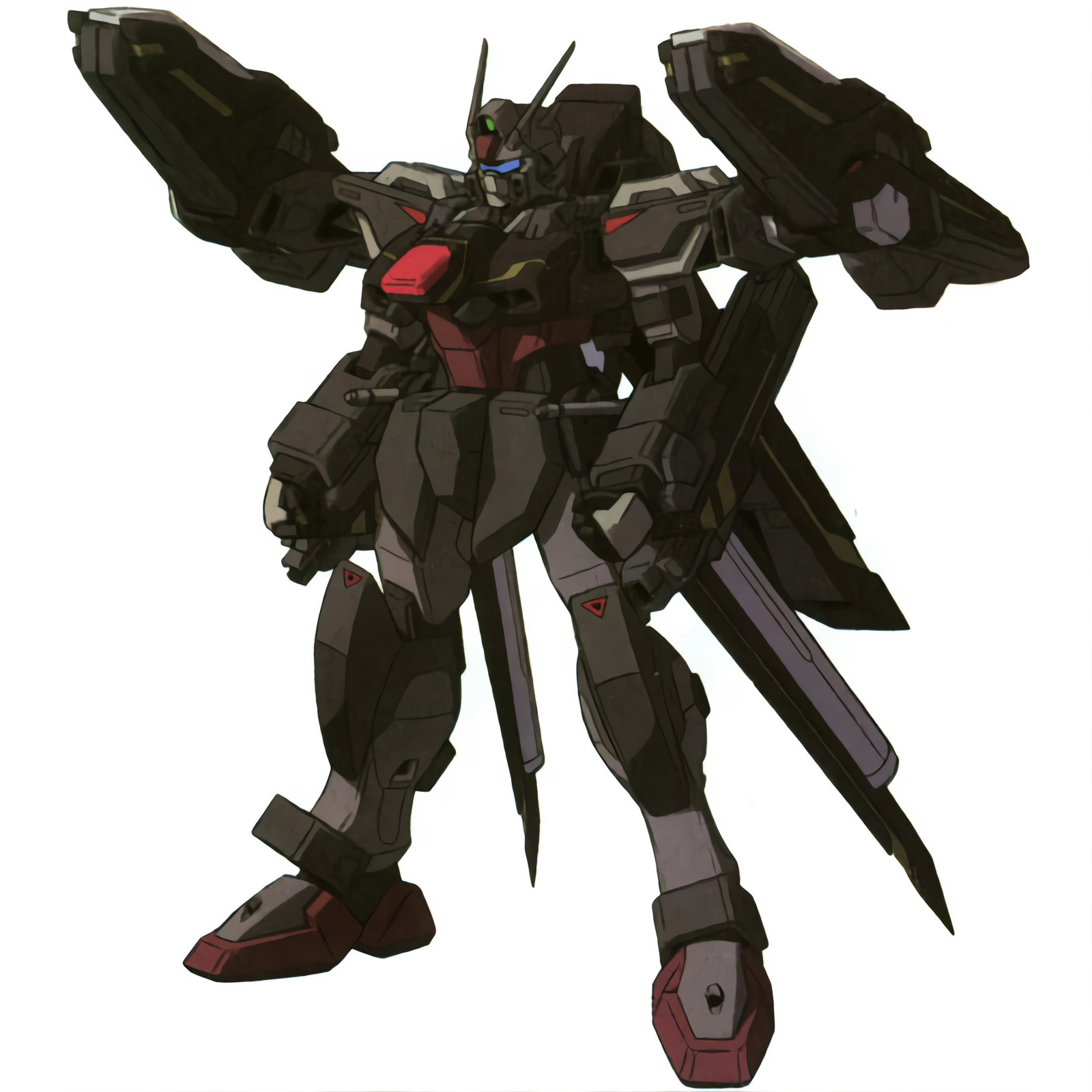 Type 70-31 Electromagnetic Cannon
Strengths
: Jin has a exceptional will for survival his main philosophy is always has a plan A,B, and C plan C is run for your life. He is usually never caught off guard and always finds and exploits his enemies weakness to the fullest.
Weaknesses
: Although he has only lived 20 years Jin is plagued with flashbacks that render him incapacitated and nightmares that can leave him restlessly fatigued also not the best with fire arms can hit the target but not always where he's aiming.
Personality: Jin is capable of showing kindness and affection but only after being shown it first, he avoids large groups of people and tends to sit quietly with his fingers intertwined under his nose and over his mouth. He is a listener and very introverted. Also Jin is ready to fight at any moments notice except when suffering from one of his traumatic flashbacks.
Likes: Food, Winning, Women in that order
Dislikes: Killing, losing, being poor & homeless
Thoughts on each side: Jin hopes that with his skills he can end the war sooner he doesn't care for either side in particular
History
: Champ was given to Jin after graduating from The Metargo academy for gifted youth which he was only invited to after pulling off the greatest and last heist of his life. Jin was approached by what seemed at the time ordinary gang members (but later turned out to be Mysticaran spy's) Jin was asked to come up with a plan to steal 12.5 million credits worth of property from a Metargo port. All but one member escaped the successful raid and the captured member refused to give up the names of his companions but in order to save his own neck from executions he gave up the name and location of Jin-giro. The next day the gang member was inslaved and Jin was kidnapped and tortured for information after 12 hours of beatings and torture Jin gave up the names of the Mysticaran spy's and for his cooperation in retrieving the stolen property he was offered an invitation to join The Metargo academy for gifted youth. Jin-giro received top marks in hand to hand & sword combat, Mech piloting, and tactical warfare graduating at the top of his class at 20 years old.
The one thing he loves most in the world: Himself
The one thing he wishes was just gone from the world: Evil
Nationality: Unknown orphan immigrant
Allegiance Metargo for now....