Name:
Minmei Midori
Gender:
Female
Age:
23
Height:
5'5"
Appearance:

Role:
Metargo Military Intelligence operator
Rank (currently):
Private/ Intel Operator and systems analyst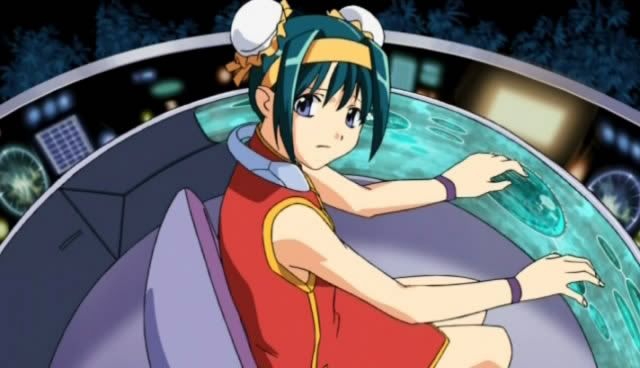 Fighting Style (applies to military personnel):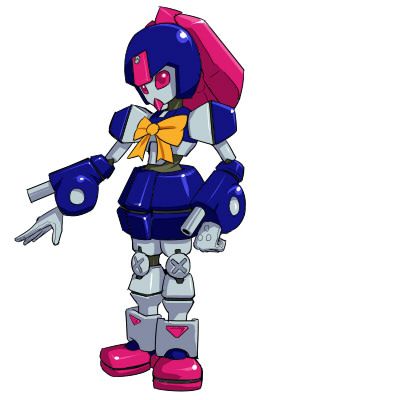 Minmei pilots a mech named "Sailor Mate" when she's not working as a system's analyst. Sailor mate is a shooter type mech with a focus on heavy firepower to keep enemy units at bay. It flies swiftly and has a very good radar system for quick analysis of enemy units. Her head parts can fire a scrambler laser that deals decent damage and works to temporarily disable enemy radar and screw up system functions. The sailormate is a more tactically based model of the Sailor-Multi variety mech that Barnett uses.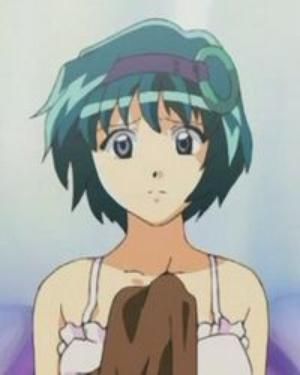 Minmei doesn't feel very confident in her battle skills. She will only battle when she is given no other choice. She is an excellent pilot but when it comes to fighting she'd rather attack with a blitz of strong and fast firepower then make her escape. When cornered she tends to surprise attackers with her sudden fighting spirit. She's a great ally to have as back up and will easily keep an enemy on the defensive while a partner can make their finishing move. Minmei is most often deployed on mech rescue missions.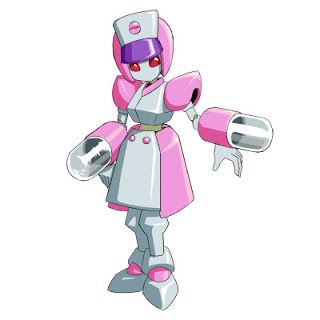 Minmei's primary mech is "Neutranurse". Nuetranurse is suited for support functions on the battle field. This Mech works as a more compact command center for an analyst like Minmei. Nuetranurse can perform on the spot repairs for most any mech's damaged parts on the battlefield using its arm parts "Donor" and "Translate". Its arm parts teleport replacement parts from a nearby base so that they can be affixed to the damaged mech by Neutranurse. It can repair parts in less than ten minutes.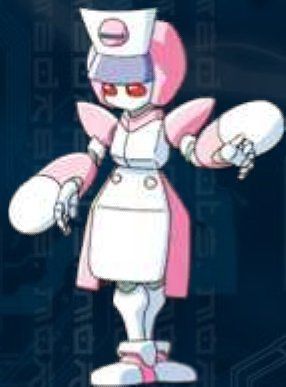 Neutranure's head parts can produce a special shielding called "Neutra-Wall". The Neutra-Wall can deflect both physical and beam damage. Nuetra-wall enables neutranurse to repair mechs without interruption and taking damage from enemies. Neutra-wall is impenetrable to all forms of damage however neutranurse will overheat swiftly after taking many hits to her force field. Once Neutranurse overheats Neutra-wall will fade away and thus Neutranurse will be made vulnerable to attack. Nuetranurse is heavily armored thus it can take a lot of damage to its frame yet it is not well suited for fighting. Neutranurse can deliver physical damage by attacking via melee strikes with its arm and leg parts. It has no firepower. It is capable of flight and underwater submersion.
Strengths:
Sailor-Mate
Very fast, heavy artillery and firepower, advanced radar system and scrambler beam. Can disrupt enemy functions for a short while for escape and rescue time.
Neutranurse
Highly durable frame, Neutra-Wall gives Neutranurse temporary invulnerability, Can repair most any mech's parts swiftly, Advanced Radar systems, can perform analysis functions with more mobility
Weaknesses:
Sailor-Mate
Poor defensive frame, not well suited for melee combat, more of a support mech than a forefront fighter mech, cannot handle long term battle.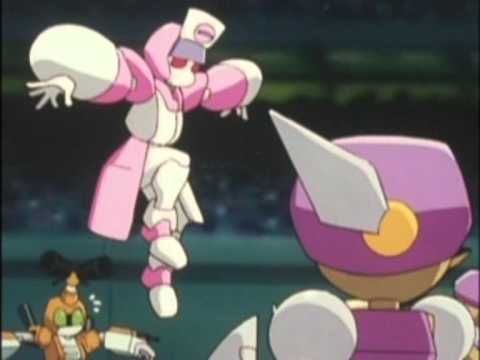 Neutranurse
Has no offensive artillery weapons, not well suited for battling, one of a kind thus can only repair one mech at a time, must be remotely close to the weapons facility to transport the proper repair parts, Neutra-wall makes neutranurse prone to quickly overheating.
Personality:
Minmei Midori could be considered slightly gossipy and concerned with appearances. She likes to dress up in costumes and can often be seen cosplaying while on duty. Minmei likes to keep current on the news and tries to remain politically correct. She is generally friendly but can be a bit prickly when she feels she's not close to someone. She isn't the quickest to let her guard down with new people but when she trusts you she'd go the extra mile for you.
Minmei is a very hard worker. She is very proud of her country and is quite prejudice against Benjlakki. She feels Benjlakki is quite backwater and dull in comparison to Metargo. Minmei isn't highly confident in her abilities nevertheless she's a very talented person. She likes to help her friends shine and enjoys being what she calls a "Stagehand". Minmei has trouble with men that show romantic interest in her due to an incident with her previous employer. She tends to get very nervous or defensive when guys flirt with her.
History: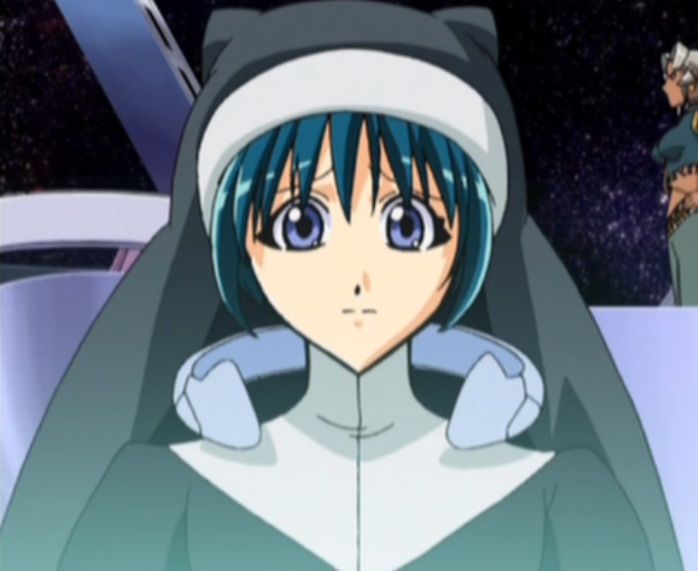 Minmei Midori was born in Metargo to an average family and is an only child. Minmei did well in school and upon graduation got hired as a personal secretary for a powerful Metargo businessman. Her skills with technology and analysis were so keen that through her efforts the business functioned as a monopoly. Her boss fancied her and tried to date her but Minmei didn't quite like him to the extent the he liked her. He made a move on Minmei and she slapped him across the desk and filed for sexual harassment.
After quitting her job she was referred to the Metargo military to be an analyst by her longtime friend Barnett Belvedere. Minmei applied and was quickly hired. She has always searched for ways to make her job performance more efficient and thus used her lawsuit winnings to have the mech Neutranurse created. Neutranurse is one of a kind and Minmei is the only pilot able to adequately operate it. Minmei feels that Benjlakki should have been a part of Metargo in the first place. Minmei believes that if Benjlakki desires to prove its right to be an independent kingdom then defeating Metargo would be its only option.
Nationality:
Metargo