Name: Ayoto Miryle
Gender
(added this in so nobody is confused XD): Female
Age:
19
Height:
167 Cm (About 66 inches)
Occupation
(if soldier, was he/she enlisted or drafted?): Drafted Mech pilot.
Appearance: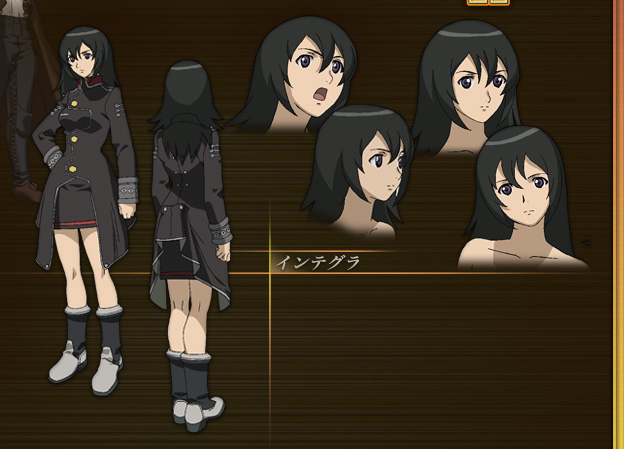 Ayoto Is rather small, yet she isn't frail. She has the ability to beat down the bigger guys in hand-to-hand combat, yet she still has issues reaching high shelves.
Rank
(if soldier; no higher than Corporal for most): Private 1st class.
Personality:
Ayoto is typically quiet and calm young woman, Ayoto is a well mannered and well tempered pilot whom isn't always keen on fighting, especially against enemies much weaker than she is due to her high morals, she won't attack them but instead will act defensively and only try to immobilize the attacker. Yet she does have a high pride and tends to act as her own when she has time to let loose. Yet she stays close to those she seems to be of the greatest help. Yet typically comes off cold and disciplined. Though mentally she isn't unstable, yet isn't always there as she spaces out often and has moments in which she isn't thinking things through, and it can end exploding in her face, making her frustrated, which is easy to do. And when she is angry, it's best to run.
Bio:
Ayoto grew up in a upper-middle class family, she didn't always get what she wished for, but wasn't in a poor hobble. Her mum and father were typically away working their usual jobs as doctors and would leave at about 5:30 AM and wouldn't come back until well after 8 or 9PM. So Ayoto had time in which she just did what she was really drafted to do, she trained herself to fight. And she learned very well. Yet her mildness returned when her parents were home, they were oblivious to her being able to fight, and were oblivious to her strength and speed compared to her peers. Soon, she got drafted, to her parent's shock and cried about it. And soon she was trained to be a pilot, and began fighting.
Nationality
(Benjlakki, Metargo, or Mysticaran): Benjakki
Unit
(for soldiers): The Brown Wings