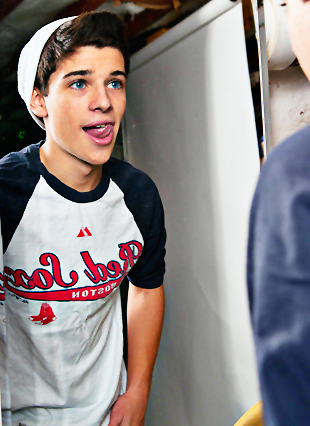 Hi the name is Isaac. i assure you that i am a boy. I used to live with my parents until they had died of sickness. I miss them a lot. My dad had always taken me to football games when i was younger until the war broke out. My mother had not paid much attention to me and kept telling me that i had ruined her life. Even though these harsh words hurt me I am still sad not to wake up to her sitting at the kitchen table each morning.
I turned 17 on September 15th. i spent my birthday with on of my friends name Matt. Sadly though, Matt died a few weeks ago in battle. I used to live with Matt in Caninisia.
i am not very tall but not very short. i stand at 5'10'' i was taken from my home in order to be a soldier. i had to leave my friends and girlfriend, Cassie, behind. i have been a soldier since i was 16.
Being a Mega Alpha (a high rank werewolf) i can shift into two different wolves. One- I stay human but can grow claws and four large canines. i have Violet eyes when i shift. the second wolf i shirt into a normal wolf but with advanced strength.
i do not consider my self of having a rank at all. i stay in my position and kill anything in my path or that upsets me.
i have been put in mental hospitals many time because of my anger. i can even brake out of jail cells with ease. but when i am calm i am a fun person to be with. i used to enjoy doing things with my friends. i don't like to stand out a lot and you can always find me drawing when i get to paper and pencil.
i am Mysticaran.
i am part of the Natrulkra Tribal Force's Green Golem Riders