Age:
24
Your Category:
Assassin
Which country did you come from:
Born in Katanga, living in Phobia
Looks: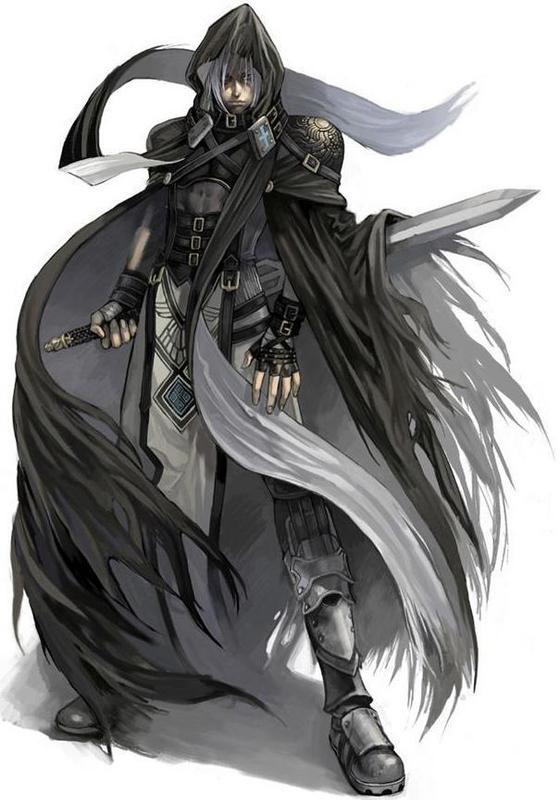 Personality:
Quiet, Speaks with his actions most of the time, Not very emotional.
Fears:
Death by Insanity
Abilities:
Whisper: The ability to walk into a room and introduce an idea, and everyone with that knowledge will began speaking about said subject.
Dissipate: The ability to touch a specific element like metals and dissappear for a short amount of time.
Jinx: The ability to give someone bad luck or rather take some of their good luck.
Owl Eyes: In the dark, especially exposed to moonlight, vision improves tremendously.
Telepathy: The ability to talk to another's mind, but only in short words.
Skills:
Swordsmanship, Archery, Free Running, Open-Handed Combat, Bartering, Pickpocketing and Poison Making.
Dislikes:
Institutions for the Insane
Likes:
Gold, Weapons, Valuable things, The Dark.
Are you royalty?:
No
Any family members:
No... Not anymore.
Background story:
I'm alone. I've been alone my entire life. The shining of hope of family that I ever got were my parents exile at Raymond's Throne. The king was scared and using his power the wrong way. Of course, me being a child, I wasn't able to do anything else but watch as they were put to the chopping block. I ran. I ran from that place and didn't think about going back until it got to the point when my legs got wobbly. A woman decided to pick me up from the ground. She was nice. She
was
. She was the only person to get me back on my feet. I stole and I still steal. I kill and I still kill. If people give me my next night's sleep and my next meal to eat, might as well do it right? I've been changed by the people I've killed. I've stolen things that have changed me. Rumors go around saying I'm a ghost. Let them. I haven't been around a lot of people, never needed to. Because I look at my scars... and I look at my blade. And I laugh... I laugh so hard.
Friends:
People like me can't make friends.