---
---
╔
╗
╚
╝
---
---
X
X
X
X
█
█
█
█
█
█
█
█
█
█
█
█
█
█
█
█
█
█
█
█
█
█
█
█
█
█
█
█
X
▌
▌
▌
▌
▌
▌
▌
▌
▌
▌
▌
▌
▌
▌
▌
▌
▌
▌
▌
▌
▌
▌
▌
▌
▌
▌
F U L L
X
N A M E
Alexander Hadraniel Durand
N I C K
X
N A M E S
B I R T H D A T E
A G E
E T H N I C I T Y
S E X U A L I T Y
O C C U P A T I O N
Heir to Durand Enterprises
H O M E
X
T O W N
---
---
"Gray.
The overcast skies had the colour of deadened stones, and seemed closer than usually, as though they were phlegmatically observing my every movement with their apathetic emptily blue-less eyes; each tiny drop of hazy rain drifting around resembled transparent molten steel, the pavement looked like it was about to burst into disconsolate tears, even the air itself was gray, so ultimate and ubiquitous that colour was everywhere around me.
Gray...."
― Simona Panova
---
---
█
█
█
█
█
█
█
█
█
█
█
█
█
█
█
█
█
█
█
█
█
█
█
█
█
█
█
█
X
▌
▌
▌
▌
▌
▌
▌
▌
▌
▌
▌
▌
▌
▌
▌
▌
▌
▌
▌
▌
▌
▌
▌
▌
▌
▌
H E I G H T
W E I G H T
H A I R
X
C O L O R
E Y E
X
C O L O R
S K I N
X
C O L O R
G E N E R A L
X
A P P E A R A N C E
Alexander's appearance, is commonly compared to that of what people assume a god of writing would look like. He has a sophisticated look upon him, and tends to showcase it. His facial expressions are normally apathetic, and unemotional. As that is just him. His eyes are a dark slate gray color, with small hints of emerald green. His hair is a simply golden brown/blond mixture that he normally keeps at a decent length. It does have a strange habit of getting into his face. His skin tone is a light white coloring, with various hints of peach and tan. He does have a small tattoo on his upper shoulder area.
---
---
"I hold that a strongly marked personality can influence descendants for generations."
― Beatrix Potter
---
---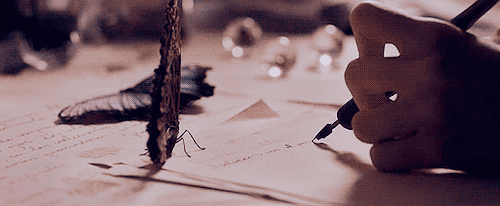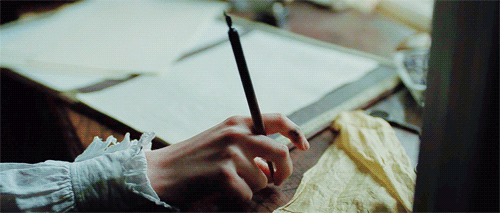 █
█
█
█
█
█
█
█
█
█
█
█
█
█
█
█
█
█
█
█
█
█
█
█
█
█
█
█
█
█
█
█
█
█
█
█
█
X
▌
▌
▌
▌
▌
▌
▌
▌
▌
▌
▌
▌
▌
▌
▌
▌
▌
▌
▌
▌
▌
▌
▌
▌
▌
▌
▌
▌
▌
▌
▌
▌
▌
P E R S O N A L I T Y
X
T R A I T S
✦ Loyal ✧ Kind ✦ Good Listener ✧ Empathetic ✦
✦ Protective ✧ Quiet ✦ Quirky ✧ Original ✦
✦ Anti-social ✧ Depressing ✦ Over Emotional ✧ Sensitive ✦
✦ Insecure ✧ Easily Irritated ✦ Too Kind ✧ Afraid ✦

Alexander is the type of man who often can be counted upon.

He's a loyal person, who has faith in almost all of the people he becomes acquainted with. Xander is a bit of a mother-hen when it comes to his friends, and family. What little of them he has left in any circumstance, he prefers the term responsible. Also, he is very protective over his friends. Anyone who ends up messing with the people he cares for, ends up messing with him. He feels as if he needs to be there for others, and if he's not he lets them down. Despite his protective mother-hen attitude, he's pretty anti-social. While he can handle almost any social interactions, his reaction to them will be very foreign. As if he's never been in public before. He seems to dislike being social, and limits himself to a small group of friends.

Overly emotional, that is another way to describe Xander. This goes hand in hand with him being sensitive. While he may not show it, Xander's moods can be like the ocean. They can change at a single drop of a word, or even a single movement. He's often wary of this, and attempts to control it. But it's a pretty hard thing to do. If anything, Xander is an extremely kind boy. He helps others when they are in need, and can be even seen giving up things he loves to help out others. He's selfless, and caring. But, sometimes Xander can be too kind. This can cause people to take advantage of him. But this seems to conflict with his highly irritable personality. Even a single breath could irritate him, and when he is upset, he's very vocal about it. He doesn't view it as a problem, but he's pretty depressing. He has a sad sense of humor, that pretty much involves him making self-depreciating jokes. He doesn't truly view this as a problem, but it doesn't really help his insecurity.

Xander has a lot of things to be insecure about. His writing, his sexuality, even his height (he's two inches under average). He's afraid that his writing will never amount to what he wants. He's afraid that people will judge him harshly on that, and he doesn't want that. He's in fear about his sexuality, as his family is primary a Catholic house. They only let him pursue his career in writing, as the characters are named after angelic and biblical figures. He's an overall odd teenager, with troubles to gain for his own life.
---
---
"Your assumptions are your windows on the world. Scrub them off every once in a while, or the light won't come in."
― Isaac Asimov
---
---
X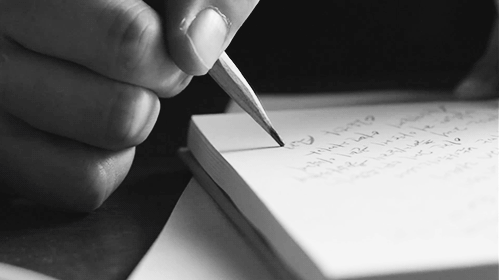 X
L I K E S
✦ Coffee ✧ Writing ✦ Quiet Spaces ✧ Reading ✦ Furthering his Writing ✧ Dark Clothing ✦ Cold Weather ✧ Mythology ✦ Fairy Tales ✧ Cigarettes ✦
D I S L I K E S
✦ Ignorance ✧ Loud People ✦ Sports ✧ Any Physical Exercise Really ✦ The Color Yellow ✧ Cherries ✦ ✧ The Smell of Lavender ✦ Really Hot Areas ✧ Oceans ✦
H O B B I E S
✦ Writing (Writing, is more of a talent than a hobby. But he tends to just simply do it to keep from freaking out.)
✧ Gardening (He loves gardening, and often is seen walking around heavily wooded areas. He loves plants, and keeps a set of cacti in his room.)
✦ Dancing (One of his other hobbies, is dancing. Nothing he's really gifted in, but he does know how to move.)
T A L E N T S
✦ Writing (Again, even though it's listed as a hobby. Xander is a very talented writer, and though he thinks that he's very terrible.)
✧ His knowledge on mythology (A very interesting talent, but one he is very happy to have. Xander has an extensive knowledge on the topic of mythology.)
✦ Cooking (He's a pretty talented cook, he often says if writing never works, he'll pursue a culinary career.
F L A W S
✦ His insecurity (He counts his insecurity as a flaw, because he can never be truly happy. He can never be 100% honest with people.)
✧ His emotional instability (He can never be 100% sure what he will do. He hates that he can't control it, and fears he may lose people.)
✦ His inability to take credit (Xander is not the type of person to take credit. He feels too much attention is put on him, and he'll be judged.)
S E C R E T S
✦ His sexuality
✧ His addiction to cigarettes and alcohol.
✦ The fact he's a complete Wiccan, opposite of his family's faith.
F E A R S
✦ Clowns (Coulrophobia)
✧ Small Spaces (Claustrophobia)
✦ Heights (Acrophobia)
✧ Spiders (Arachnophobia)
✦ Flying in Airplanes (Aviophobia)
G O A L S
✦ To become a famous author.
✧ Complete his story, both in writing and in life.
✦ To one day be honest with his family.
---
---
"When we are tired, we are attacked by ideas we conquered long ago."
― Friedrich Nietzsche
---
---
█
█
█
█
█
█
█
█
█
█
█
█
█
█
█
█
█
█
█
█
█
█
█
█
█
█
█
█
X
▌
▌
▌
▌
▌
▌
▌
▌
▌
▌
▌
▌
▌
▌
▌
▌
▌
▌
▌
▌
▌
▌
▌
▌
▌
▌
F A M I L Y
X
&
X
S I G N I F I C A N T
X
F I G U R E S
H I S T O R Y
Marinette and Henry grew up together in London. They were best friends, and even became lovers. They took each other's first everything, but when that first time turned into a child. They grew up, at only 15, they became serious. They got married, and started to work on their life together. Henry, enlisted in the military, and Marinette often babysat the neighborhood kids, while watching her own son. Henry was deployed right after Adam turned three, and the night before that the twins were born. On March 1st, 1999 the twins Anthony Castiel Durand and Alexander Hadraniel Durand were born. After that, Marinette recieved a letter that her husband had been captured as a P.O.W, and was presumed deceased. This caused a rift between Marinette and her children, she drank and did numerous drugs.

Then she was saved, by a rich C.E.O named Chandler Cheng. He showed Marinette to the world of Christianity and married her. They became rich, and moved out of their small place in London, to a larger house in Paris, France. Marinette and Chandler forced their religion on the children, and when the twins were five had their own child. They raised them with Catholic values, and morals. But for some reason, the Durand offspring were not very fond of it. They were the troublemakers on the family, but they often kept secrets. When he was thirteen, he developed his love for writing. His English and Literature teachers said he was the next Shakespeare, or the next Mark Twain. He was recommended to the school when he was fifteen, and started at sixteen. During that year, he met a boy. They briefly fell in love, but it ended nasty. After that, he swore not to love again. Because, he was too out of control. He began to drink and smoke, to cure some of his depression. But it only worsened it. Now here he is, waiting for his sophomore year to end.
---
---
O T H E R
What's your life here at Meilleur Academy?
"I'm a sophomore, I don't have much say. But I mean, as long as the poor kids keep giving me my provisions. I'm cool."
What are you most looking forward to this year?
"My book hopefully being finished. Possibly gaining a boyfriend."
What group or clique are you part of and how do you feel about them?
"I'm a literature geek, but popular. So I mean I'm cool i guess, it's chill.."
Are you happy with your place on the social ladder? Or would you like to be a part of any other clique, if so, which and why?
"I mean, I don't care. I'm considered popular, but hand out more with the oh-so cliche trouble kids. I'm a pretty chill guy, can adapt to anything.."
Are you a part of any teams or clubs?
"Nope, sports aren't really my thing. Physical work, is not good for the artist of words. Plus ya'know cigs kinda ruin my carido.."
---
---
Fᴀᴄᴇ Cʟᴀɪᴍ ✦ Dylan Sprouse

Pᴏʀᴛʀᴀʏᴇᴅ Bʏ ✧ InakoUchiha

ⒸⓄⓅⓎⓇⒾⒼⒽⓉ ⓌⒶⓇⓃⒾⓃⒼ

character basic form © aurei
modified form ઽ૮૨Α
modified form for this roleplay : InakoUchiha
---
---