---
---
"Why?! I'll exterminate them! Every last one!" Humans are weak. "Remember us...remember that we lived, and that we fought." The pain of the weak... "Fear is not evil. It tells you what your weakness is." The cold bite of fear... "This is a war between Humans and Roaches, the one's who lose...are the vermin." The fear of losing a loved one. "Move and I kill you. Make a single sound, I kill you. Never show your filthy face to us again, or I will kill you. That is a promise." The rage of betrayal. "Fight! You have to fight!! I don't want to die!" The will to fight even when hope is gone... "So what do we do next?" The cool embrace of doubt. "We become stronger! To protect each other!" Those who endure them are called Warriors. "She has been crushed completely, all that is left is for her to give up, and yet why can't I break her? Why can't I kill her? Why can't I rip apart this Human vermin?" Those who are strong enough... "I'll tell you why. It's because you are the vermin." They have the potential... "How?! How do you have the strength to fight?! How?!" They have the strength... "It can't be helped. The world is cruel. You either give up and die...or fight and live." To become true Heroes! "No...I wont...I can't give up, not when my friends are relying one me to pull through! Giving up stopped being an option when you threatened the people I hold dear!"
---
---
╔
╗
╚
╝
░░░░░░░░░░░░░░░░░░░░░░░░░░░░
Public Roleplay

Based on Dawn Guard Of Skyrim - not completely a Skyrim roleplay.

I am ℰℯℯ℘, ℰℯℯ℘ is a Goddess on this roleplay, listen to ℰℯℯ℘ or feel my wrath.



Warning

| Consist's of adult language, mild violence, gore, and explicit themes.
It is to remain within RPG's guidelines.

Welcome and please enjoy the Roleplay.

░░░░░░░░░░░░░░░░░░░░░░░░░░░░░
---
---
4E 179; A dark time in mankinds history. The time the first Vampire made his appearance. While these monsters have evolved over the many years that have passed, the first monsters to crawl out of hell's depths were ugly and bloodthirsty, causing the world blight as they killed mercilessly and with an unknown vengeance upon mankind. Cerberus Volkihar is said to have been the first - and the worst. He formed the Volkihar tribe and it is rumored that he killed over a thousand Humans in his time. Cerberus trained the Volkihar tribe to be as vicious as they are today.

4E 179 is when the vampire uprising first started. Because of the Vampire's rise in power, the Humans had no other choice but to pull together and form what is known as the Dawnguard. Mankind put their hope into this select group of people. They fought against the Vampire for years, and only when the threat seemed to vanish, did the group disband and vanish into the night.

No one had expected for the threat to carry on over the years and grow in power.
---
---
"

If we had known this would be how things would end, we would have stayed away.

"
---
---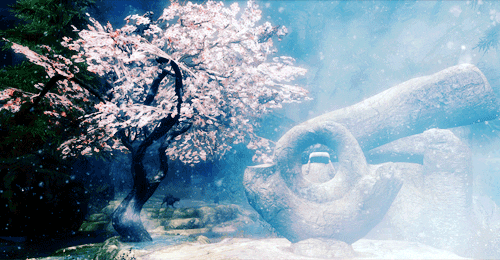 4E 189; legend says that deep within an underground temple - a scroll was placed. Years after the remaining members of the Dawnguard had thought they had saw the last of the Vampire menace, they were all attacked - nearly all being slaughtered in the dark of the night, and their meeting place burnt to the ground. Only five survived, and one man whose name was Abddon, stole off into the night with the scroll the vampires had been after. He placed the unknown scroll in an enchanted rock under a spell, and it is said that the Chosen One, the only worthy person to protect man kind - is the only person that will be able to remove the scroll. What nobody knows is that the only person who will be worthy enough is Abddon's ancestor, and the Vampires have been planning ahead. Needless to say, after the attack that nearly took down all of the Dawnguard and all of the Volkihar tribe, a time of peace fell over the world.

The Vampires slinked off to a remote island where they stayed in their castle for many years, slowly building up their lost power, and Abddon closed off the Fort Dawnguard had been using as a home, deciding he would start a family and live the rest of his life in peace.
---
---
"

If we had known Cerberus was still alive, we would have never given up hunting for peace. We would have trained our children better.

"
---
---
4E 201, Sun's Height; Cerberus is alive. It was a cry in the wind, a last minute warning to the remaining members of Dawnguard. All five of them had grown old by now, had families of their own, and had children. Some had raised them to be ready for the hunt if it ever called, other like Abddon did not - never wishing such a life upon his daughter and so never reveling it to her. The Volkihar tribe was now stocked on power and ready to go. They attacked the last of them members in a fury. However - it seemed they were all ready in their own way. None died on that night.

The next night, however, was completely different. The remaining five members pulled themselves away from their lives, and had a meeting in their old cabin in the Mounties. That was the biggest mistake that they've ever made. The vampires were waiting, and in the dark of the night they swept in, and slayed every last member, before setting the lodge aflame.

Dawnguard had finally fallen.
---
---
"

They killed our parents, it's up to us now to protect mankind. To avenge our fallen.

"
---
---
4E 201, Heartfire; It's now up to the children of Dawnguard to become mankind's shield, to fight for them in the dark of the night, against creatures of true evil. This will not be an easy journey, for Cerberus is still alive after all these years, with off spring of his own, and they all have human forms now. Their powers are at an all time high, but perhaps all is not lost. Because, what is held within the forbidden scroll, sealed within an ancient temple, maybe a gift from the gods, and gift for the children, a turning point in the upcoming war, it maybe the thing that saves them all. However, the only person that can unlock that scroll is Abddons daughter, and she has no knowledge of the Vampires, and much to the new Dawnguards dismay, she's been taken by the Volkihar tribe.

Others must be gathered, enemies will clash, innocents dragged into the fight, and an ancient power unlocked and bestowed upon a group of unlikely heroes. How far will you go to save the world? Will you travel as far as the other side, slip into deaths embrace to protect all that you stand for, or will the sun be destroyed and Vampires rule over all we know? It has just begun.
---
---
"

We will become mankind's saviors, their shield, their heroes. Or we will die trying.

"
---
---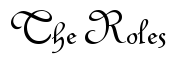 The Dawnguard
Coming Soon
The Vampires
Coming Soon
Warning
| Consist's of adult language, violence, gore, and explicit, mature themes. Will remain within RPG's guidelines.