Meta- (from Greek: μετά = "after", "beyond", "adjacent", "self"), is a prefix used in English (and other Greek-owing languages) to indicate a concept which is an abstraction from another concept, used to complete or add to the latter.

Bot- A bot (short for "robot").
The year 2000 is when the first alien lifeforms are recorded having made contact with earth. These alien invaders arrived trapped inside meteors which rained down upon the world for 10 consecutive days and nights which would become known worldwide as The Doomsday because many people prophesied that the world would end on that date as foretold by many a religious experts and y2k enthusiasts. It turned out that the event would not bring about the end of the world, but usher in a new age. A new age for new possibility for both humans and its foreign visitors.

At the time, meta-bots as they are known now did not exist, rather their core consciousness in the form of token medals were found at the sites wherever the meteors impacted.
Meta-bots core medal unit.



It would take a brilliant astro physicist by the name of Dr. Isaac Asimov to discover the purpose of the mysterious meteorite findings , he theorized that the medals were in fact advanced sentient lifeforms. He became known as the father of meta-bots, despite not having created them himself. His research helped integrate the meta's into a robotic shell or hardware to house their consciousness. The Japanese helped mass produce and design the robots making the metas accessible for general use.

In a span of 10 years Meta's became something no one knew anything about to a daily convenience people could not see their lives without like personal computers or cars. Meta's and humans have co-existed for a short span of time, a growing body of research suggest that Meta's may be even more human than actual human beings. Meta's have motives, emotions, and aspirations unique of their programming. However Meta's do not possess full rights the same way as humans. Meta's have been programmed to the observe the following laws.

1.A meta may not injure a human being or, through inaction, allow a human being to come to harm.
2.A meta must obey the orders given to it by human beings, except where such orders would conflict with the First Law.
3.A meta must protect its own existence as long as such protection does not conflict with the First or Second Laws.

For these following reasons, Meta's exist to protect and serve mans whim . However a growing movement with the Meta community seeks complete independence from the human race and the creation of a state for meta's. They are known as the A.L.P.H.A.. They subscribe to a belief of meta-supremacy, believing the meta race to be superior of human . On the other end of the spectrum there are humans with equally disturbing views who seek to dominate and destroy all Meta's. Fearful of the potential of meta's to rise up and enslave humans, they commit hate crimes against peaceful Meta's and their owners.



TL:DR Timeline
2000- The first Meta's descended onto earth in meteorites
2002-Dr. Asimov releases his findings to the public regarding the nature of the Metas
2003-Japan takes interest in Asimov's theory and decides to follow mass production using his blueprint

2004-Meta's go into production. Ninkendo Co. becomes the #1 Distributer and manufacturer of Meta-bots.
2009-Dr. Asimov the father of Meta-bots dies of cancer before he could unveil his latest discovery.
2010-The first series of Meta's are unveiled to the public worldwide. Retails price ranges between $50-5 million dollars.
2011- A.L.P.H.A is established
2012-Meta-bots surpass the auto industry in yearly profits @ $6 trillion.
Warfare Bots
-These meta-bots specialize in warfare, they can usually be found competing at tournaments or at regular street fights. Note: It's not illegal to fight with a meta-bot in public as long as you secure a safe zone to hold your fight. These are not all the known meta-bots listed, there are custom as well as rare meta's that have yet to be revealed, these are just some of the more common templates.

Knight Series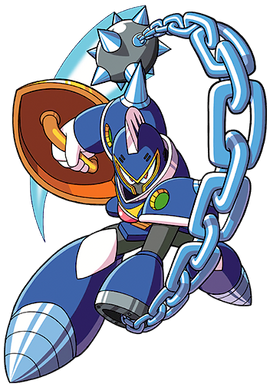 The Knight series features strong defensive ratings, high melee output and some range at the expense of agility and the use of a projectile.


Ninja Series


The Ninja series is swift and decently strong with good range options but lacking in defense. They can utilize special ninja magic called "jutsu"


Samurai Series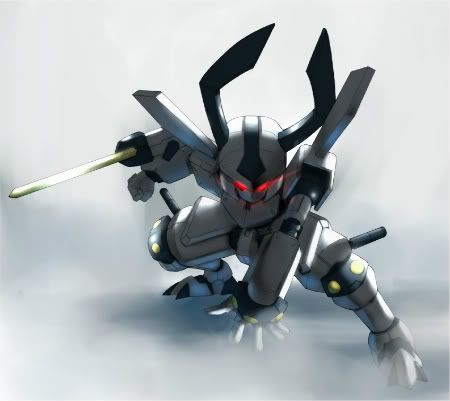 The Samurai series typically posses a balance of the strengths of both the Knight and Ninja classes, without the specialization of either series, making it a popular choice for beginner players.


Beast Series

Pure Beast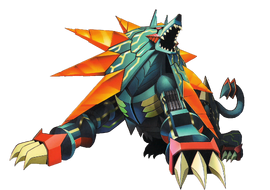 Humanoid


These are meta-bots that resemble beasts in form, they tend to have various transformations like a hybrid, pure beast and humanoid form. They're generally fast, tough and strong given their ferocious nature. However they're among the hardest to train and their A.I tends to be less impressive than other series.



Elemental bots are highly favored for their ability to harness natural elements. They typically make good fighters and are used for energy supplying purposes.

Fire-based series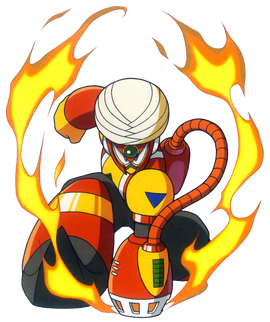 Ice-based series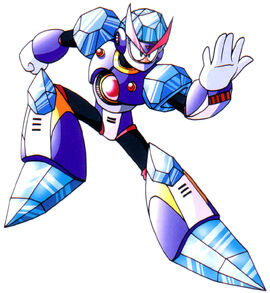 Lightning-based series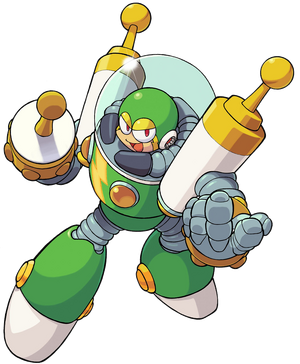 Clown Series
Doctor Series

They're the nurse joys of meta-bots.

Detective Series

These are meta's that tend to serve in assistance based roles.
Butler Series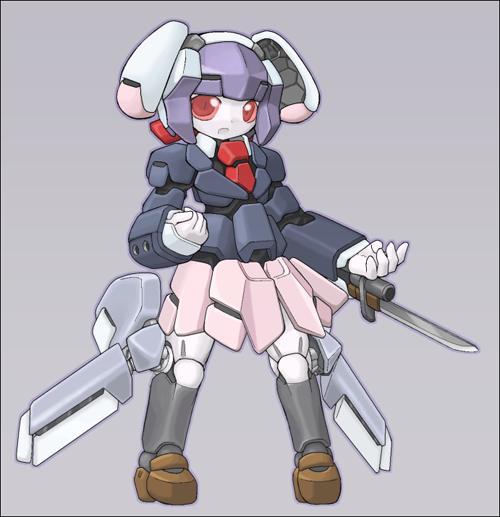 Butler bots can fulfill just about any role with some degree of proficiency.
Master Bots/Legendary Bots


The ruling class of Meta-bots, they command great power and influence. It is most likely they were very important individuals back at their home planet. They seem to possess near god-like infinite power, charisma and are smarter than most other Meta's. The are perhaps the most dangerous type of meta-bots and are unlikely to submit to any human, they defy their programming.
The leader of A.L.P.H.A is known to be one of these. They are known to posses a mysterious power known as the "Meta Force". Not much is known about either Master or Legendary bots except that Dr. Asimov noted in his studies that all Master bots commonly posses immeasurable wills.
You're free to make your own series or custom type to suit your playstyle, these are just templates to give you an idea.
Character Sheet
Code: Select all

Human Sheet
Name:
Age:
Sex:
Personality:
Appearance: (can be a description or photo)
History:

Meta-bot Sheet
Name:
Appearance:
Class-Type: (Are you a warfare, elemental, domestic, professional, master, etc)

Base points: (Depending on how developed your meta-bot is, I'll assign you base number to upgrade your meta-bot. Pro-tip: the better the character, the higher the base number)


Melee: (Hand-to-hand ability)
Durability: (How well your Meta-bot can tank attacks)
Agility: (Swiftness and acrobatics required for fast-paced maneuvering)
Blast: (This decides the power of elemental and non-elemental attacks like beams )
Precision: (Aim with ranged weaponry and effectiveness of physical weaponry)
Artificial Intelligence: (Meta-bots ability to learn, follow instructions and strategize)

One Unique Ability:
Theme Song:(optional)[/font]
Taking place in...
There are no characters in this universe yet!
0 posts here • Page 1 of 1
0 posts here • Page 1 of 1
Arcs are bundles of posts that you can organize on your own. They're useful for telling a story that might span long periods of time or space.
There are no arcs in this roleplay.
There are no quests in this roleplay.
Here's the current leaderboard.
There are no groups in this roleplay!
Welcome home, Promethean. Here, you can manage your universe.
Arcs are bundles of posts from any location, allowing you to easily capture sub-plots which might be spread out across multiple locations.
You can create Quests with various rewards, encouraging your players to engage with specific plot lines.
Settings are the backdrop for the characters in your universe, giving meaning and context to their existence. By creating a number of well-written locations, you can organize your universe into areas and regions.
Navigation
While not required, locations can be organized onto a map. More information soon!
There are no groups in this roleplay!
There are no characters in this universe yet!
By creating Collectibles, you can reward your players with unique items that accentuate their character sheets.
Once an Item has been created, it can be spawned in the IC using /spawn Item Name (case-sensitive, as usual) — this can be followed with /take Item Name to retrieve the item into the current character's inventory.
Give your Universe life by adding a Mob, which are auto-replenishing NPCs your players can interact with. Useful for some quick hack-and-slash fun!
Mobs can be automated spawns, like rats and bats, or full-on NPCs complete with conversation menus. Use them to enhance your player experience!
Current Mobs
No mobs have been created yet.
Locations where Mobs and Items might appear.
You can schedule events for your players to create notifications and schedule times for everyone to plan around.
Add and remove other people from your Universe.
Orphanage
By marking a character as abandoned, you can offer them to your players as pre-made character sheets.
The Forge
Use your INK to craft new artifacts in Meta-bots. Once created, Items cannot be changed, but they can be bought and sold in the marketplace.
Notable Items
No items have been created yet!
The Market
Buy, sell, and even craft your own items in this universe.
Market Data

Market conditions are unknown. Use caution when trading.

Quick Buy (Items Most Recently Listed for Sale)
There are no characters in this universe yet!
None
Discussions
Topics

Replies
Views

Last post
Most recent OOC posts in Meta-bots
This is the auto-generated OOC topic for the roleplay "
Meta-bots
"
You may edit this first post as you see fit.