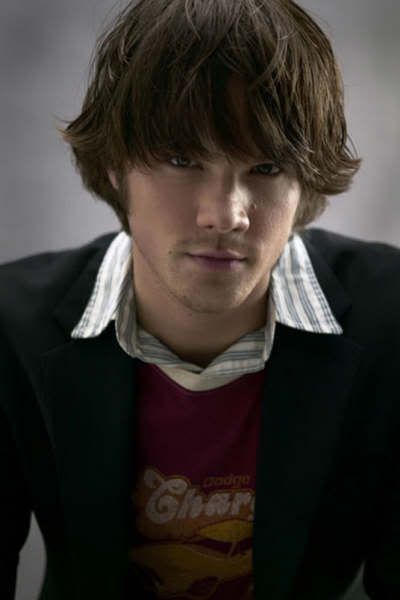 Name:
Tomas M. Keyes (T.K.)
Age:
19
Gender:
Male
Spirit Animal:
Grizzly Bear
Take on Ability:
Tomas loves bears and all, but he wants to return to his normal life. It's an awesome experience, having that extra power and the actual ability to help my friends, but it's just not natural.
Human Appearance:
Tomas has long brown hair the cuts at his eyes. His eyes have a faded green hue, and his eyebrows are thick.
Animal Appearance:
Tomas' bear form has brown fur that is slightly brighter than his usual hair color.
Personality:
Tomas is a pretty straightforward guy. He leaves his mind open and is pretty sociable. He's also a musician and proud of it. Tomas tends to express himself with a 'tough guy' attitude, but usually fails to uphold the rouse. He'll often times fill the 'big brother' role with his friends, acting kinda like a teddy bear. Tomas claims he's always up for trying new things, and that's how he stumbled upon boxing. He now uses boxing as his trump card. Overall, Tomas is a pretty insightful guy, but can appear a little less than intelligent on occasion. Tomas is rather lacking in common sense on some occasions, usually focusing on minute details rather than the big picture. He also has issues losing sight of the big picture.
BIO:
As long as he can remember, Tomas has been a pretty sociable guy. His parents were average, providing him a home and comfortable living. He didn't really spend time with them, instead hanging out with his friends and playing music. Even without the family trips and the bonding experience, he and his parents were pretty close, especially Tomas and his dad. He was often told that he greatly resembled his dad and he took pride in it. His father was his idle; being a strong, disciplined, honorable guy. Tomas was always that guy that helped everyone he could. He was also that sociable guy that seemed to know most everyone around town. Throughout his life, Tomas always could fall into his music, zoning out whenever he needed it.
Well finally, graduation was around the corner. He figured why not take a trip with his closest friends, knowing that'd he'd be going over to England for university. Instead of just leaving, he thought it'd be a great way to finish their school career.
Other:
Tomas loves bears. He also enjoys eating food, with no real preferences.