The sword cuts the tome that soaks up the blood that rusts the sword.
Long ago, in the universe of Eram, there were three almighty relics. To possess these three relics was to achieve godhood and ascension to the heavens. Only those strong enough, fortunate enough, wise enough, and intelligent enough, could ascend.
Gingiir, the Ancient Blood, infused with leadership, courage, and the magic power that was needed to rule such troubled lands, was the first of these relics. Created by an old sorcerer, the very same man swallowed the original drop of Gingiir to establish himself ruler of the Four Realms of Eram.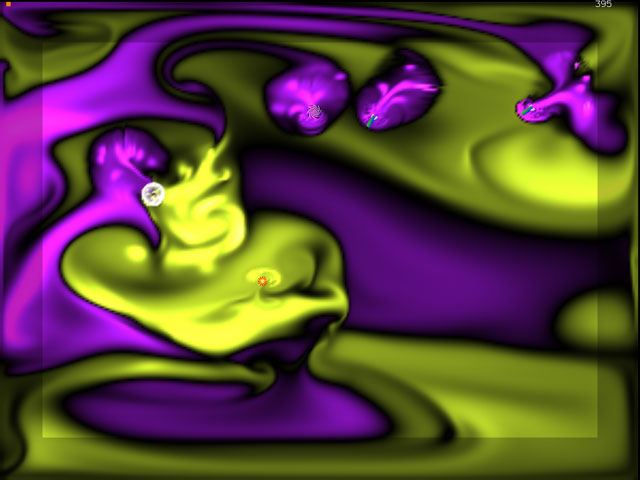 With his power, he created Thomedius, the Ancient Tome, an book and chronicle filled with wisdom, knowledge, and designs to create machines and other tools as well as new spells. He gave Thomedius to his people, in hopes of creating a Utopia.
But, alas, this was not to be. As powerful as Gingiir was, it could not overcome the secrets held within Thomedius. And even with all the knowledge of the enemy, the rebels could not overtake the great wizard. As the war raged on, the Being (the title given to the ruler of the Four Realms of Eram) used the last of his power to create the last and final relic to tip the scales. This was Gyre, the Ancient Sword, infused with loyalty, strength, power, and skills needed to defend and protect Eram. The sword, which serves the powerful Being, swiftly defeated the rebels and took back Thomedius and returned it to the Being. The being took back both Thomedius and Gyre, only to unwittingly ascend to godhood. His family, all in possession of Gingiir, became the royal family, using both the sword and their blood to rule with utter surety.
10,000 years later...
The three relics have fallen from facts to myths, to legends, then, finally, to nothing more than a mere superstition. The blood of Gingriir, condemned by society, have been labeled witches and are now all but a desperate, oppressed people. The Ancient Tome, Thomedius, now acts as the foundation of the society, where science and knowledge, as well as basic logic rule the land. The golden Age has dwindled to ashes of a once great fire. In Erbosius, the great Forest Realm, is no longer a jungle of trees and bushes but of buildings and concrete. The once clean air, polluted by the factories built there. The water, all but undrinkable, even with filters. Within this realm, the people of Eram have isolated themselves. No one knows what has become of the other realms.
*Book closes*
But that's enough storytelling for today, or at least that particular story. Instead, young one, let me tell you a story. A story, that's about to begin. This story in particular, is the most important in Eram. In the past, the Being dreamed of it. In the present, it is being written. In the future it will be praised and remembered.
So, shall we start reading?
(Inon the Chronicler)
You have a choice of being in possession of ONE of the three relics. Gingriir, the Ancient Blood, seeks its former greatness. It possess strong magical powers as well as natural leaders and strategists. Thomedius, the Ancient Tome, seeks to complete the Utopia that its master began long ago. IT possesses massive intellect and wisdom, as well as mechanical know how. Gyre, the Ancient Sword, seeks to end Thomedius' conquest. It possesses strength, power, and talent in war. To keep it short, each group has both an advantage on one of the other groups, but a disadvantage at the same time. Gingriir defeats Gyre, but Thomedius defeats Gingriir, and Gyre defeats Thomedius. The powers of the relics was passed down through the ages. Each relic descendant is capable of magic, but Gingriir is the most capable. Thomedius' magic consists of barriers and defenses, which is why Gingriir cannot defeat it. Gyre possesses the ability to obliterate barriers, but either than that its magic is quite weak. Gingriir's magic is strong and well rounded, but certain barriers can stop it dead in its tracks.
Now that I have explained the three Relic choices and their ups and downs, I will tell you one more thing. A maximum of 5 for each group, unless you should choose to be a normal human. You can participate as a normal human, but you will lack powers. However, what people can come up with has always amazed me.
Ancient Blood:
1.(Open)(Gender)
2.(Open)(Gender)
3.(Open)(Gender)
4.(Open)(Gender)
5.(Open)(Gender)
Ancient Tome:
1.(Open)(Gender)
2.(Open)(Gender)
3.(Open)(Gender)
4.(Open)(Gender)
5.(Open)(Gender)
Ancient Sword:
1.(Open)(Gender)
2.(Open)(Gender)
3.(Open)(Gender)
4.(Open)(Gender)
5.(Open)(Gender)
Other:
(will be added)
0 posts here • Page 1 of 1
0 posts here • Page 1 of 1
Arcs are bundles of posts that you can organize on your own. They're useful for telling a story that might span long periods of time or space.
There are no arcs in this roleplay.
There are no quests in this roleplay.
Here's the current leaderboard.
There are no groups in this roleplay!
Welcome home, Promethean. Here, you can manage your universe.
Arcs are bundles of posts from any location, allowing you to easily capture sub-plots which might be spread out across multiple locations.
You can create Quests with various rewards, encouraging your players to engage with specific plot lines.
Settings are the backdrop for the characters in your universe, giving meaning and context to their existence. By creating a number of well-written locations, you can organize your universe into areas and regions.
Navigation
While not required, locations can be organized onto a map. More information soon!
There are no groups in this roleplay!
By creating Collectibles, you can reward your players with unique items that accentuate their character sheets.
Once an Item has been created, it can be spawned in the IC using /spawn Item Name (case-sensitive, as usual) — this can be followed with /take Item Name to retrieve the item into the current character's inventory.
Give your Universe life by adding a Mob, which are auto-replenishing NPCs your players can interact with. Useful for some quick hack-and-slash fun!
Mobs can be automated spawns, like rats and bats, or full-on NPCs complete with conversation menus. Use them to enhance your player experience!
Current Mobs
No mobs have been created yet.
Locations where Mobs and Items might appear.
You can schedule events for your players to create notifications and schedule times for everyone to plan around.
Add and remove other people from your Universe.
The Forge
Use your INK to craft new artifacts in Meticulous Times: The Eon of Eras. Once created, Items cannot be changed, but they can be bought and sold in the marketplace.
Notable Items
No items have been created yet!
The Market
Buy, sell, and even craft your own items in this universe.
Market Data

Market conditions are unknown. Use caution when trading.

Quick Buy (Items Most Recently Listed for Sale)
Newest
Trending
Most Followed
This is the home of the Chronicler. This is a sacred place, so be respectful!
This once beautiful forest land has been converted to nothing but cities and factories. This is the starting point of the Story.
None
Discussions
Topics

Replies
Views

Last post
Most recent OOC posts in Meticulous Times: The Eon of Eras