I'M A BUNNY!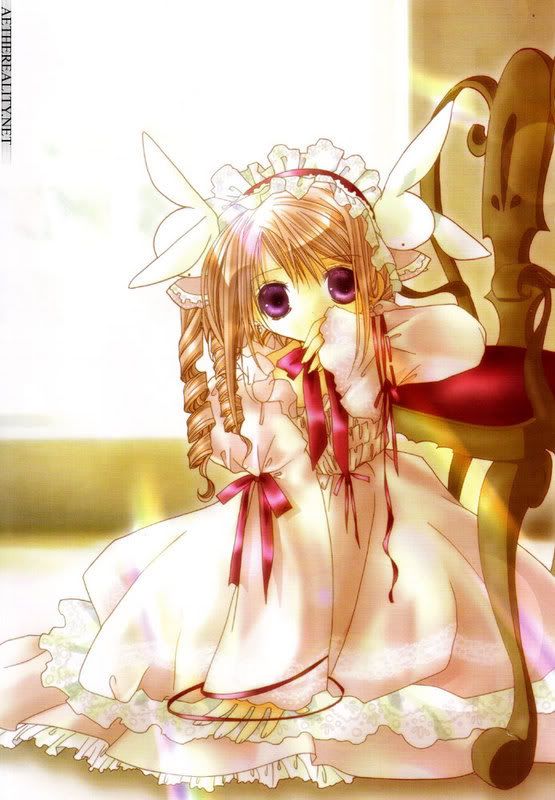 Name:
Amara Aymelek Cayne
**Amara: Abyssian Legend = "Paradise" **
** Aymelek: Turkish for Moon Angel**
Apparent age:
3-5 years old
Gender:
Female
Role:
?
Appearance:
Hair color: Long Pomegranate red with slight curles.
Eye Color: a Sea green blue
Height: 2" 6 feet even
Weight:18 pounds (underweight for what she should be at she should be around 20 to 29 pounds)
Build: Amara is under weight and rather small for her age. She looks rather sickly. She is very pale with porcelain skin. She rather looks like a loving doll with her size and build. Her fingers are long and thin matching her slender build.