---
---
---
---
◈

Knee Socks : Arctic Monkeys

◈

Look Out : Modern Baseball

◈



---
---

---
---
---
---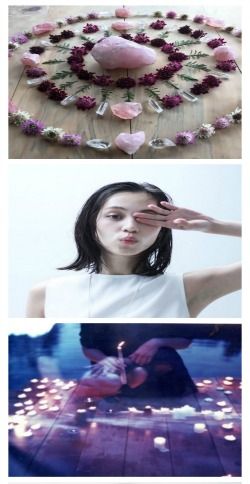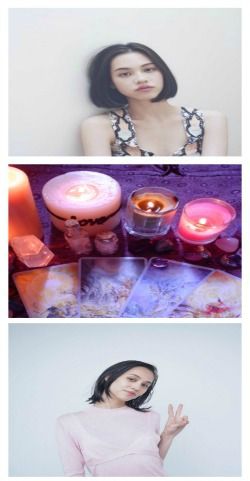 | Full Name |
Ophelia Eos Katō
( o-fee-lia )

| Nickname(s) |
Lia | used commonly among all friends | liked
Fee-Fee | used mainly by family - very rare | adored
Lee | used more often than not to rile her up | disliked

| Age |
Twenty-Two

| Date of Birth |
1st November

| Sexuality |
Demisexual | Panromantic

| Department |
Department Of Mysteries
---
---
---
---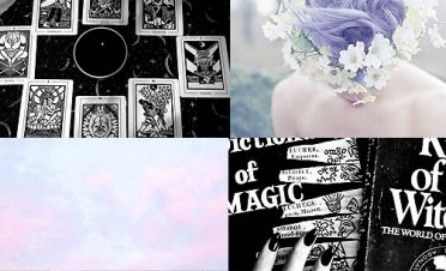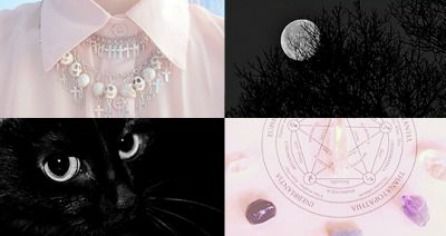 |Personality|

Intelligent | Reserved | Eloquent | Cold | Thoughtful | Pessimistic

Even as a child Ophelia was the type of person to sit in the corner and read a good book, rather than go play outside with the other kids. She's never been much of a social butterfly, despite her family's typically outgoing attitude, Ophelia is seen as the dark horse of the family and prefers to live her life in the shadows - away from the public eye. Which can be difficult, considering her brother is the star seeker for the English National Quidditch team.

While Ophelia does tend to enjoy her alone time, that's not to say she is completely antisocial. The girl just finds it rather hard to befriend people, having been reserved and quiet her whole life - Which can often make her come across and stuck-up and unapproachable. However if you do pluck up the courage to speak to her, Ophelia is, in fact, a sweetheart. She's incredibly thoughtful and quite possibly the worlds best gift giver, and she speaks with such intensity and enthusiasm it's difficult to not get caught up in her words.

Since her messy breakup, Ophelia has been known to be quite the pessimist. Especially when it comes to love. She's never been the kind of girl to look at the glass half full, but now her pessimism seems to be edging more towards narcissism, which will definitely make her befriending people even harder.

Ophelia holds herself with a sense of purpose and confidence, despite her inability to communicate well with others, Ophelia is rather eloquent and when she does speak, it's often to contribute an intelligent idea to a thought provoking conversation. Not one for small talk, Ophelia would rather sit in silence than have to chit chat about how she slept. If you're going to talk to her then you'll have to engage the well spoken woman in a more interesting conversation than 'it's pretty rainy today isn't it?'

Much as her name would suggest, Ophelia has a fascination with stars just as her parents did. You'll often find the girl outside at night, trying to spot the northern star and if you ask her, she'll happily point out all of the constellations. She never feels more at home than when she's out in the cool night air, watching the stars twinkle in the twilight.

During her time at Hogwarts School for Witchcraft and Wizardry, Ophelia was often one of the top students in most subjects, although found she excelled most in astronomy and DATDA. She was also a prefect for Ravenclaw house for a while, although found it rather difficult when she was placed in a position of power where she had to address the entire house and sometimes, the entire school. So Ophelia gave it up after the first year.

Many would assume that Ophelia would be rather judgemental, given her off-putting attitude and cold demeanour, but it is in fact quite the opposite. She is one of the most understanding people, and if a close friend of hers or in fact, almost anyone, approached asking for help or advice Ophelia wouldn't think twice before lending a hand or sharing some wisdom. Her mother often notes how Ophelia has an 'old soul' and is very in tune with other's emotions, she just doesn't know how to convey her own to make her likeable. Which is something that frustrates her to no end.
---
---
---
---

|Likes|


▲

Reading

▲

Astronomy

▲

Working

▲

Alone Time

▲

Being With Good Friends & Family

▲

Sour Foods

▲

The Colours Lilac, Turquoise and Grey

▲

The Nighttime

▲

The Dark

▲

Being Outdoors

▲

Stargazing

▲

Gift Giving

▲

Romance

▲

Laughter

▲

Daisies

▲

Swimming

▲

Playing Quidditch (Only When With Her Brother)

▲

Winning

▲

Deep Conversations

▲

Meaningful Relationships

▲

Dancing

▲

Soft Kisses & Warm Hugs

▲

Mint

▲

The Smell of Lavender

▲

Studying Magic

▲

Piping Hot Tea

▲



|Disikes]|


▼

Crowds

▼

Loud Noises

▼

Hyperactivity

▼

Strong Perfume Scents

▼

Snakes

▼

Apples

▼

The Colours Yellow, Brown and Red

▼

Being Sick

▼

Doing Nothing

▼

Bright, Unnatural Lights

▼

Spirits

▼

Cigarettes

▼

Her Ex

▼

The Thought Of Love (For Now)

▼

Couples

▼

Being Alone

▼

Being Dumped

▼

Cheaters

▼

Liars

▼

Being Pre-Judged

▼

Cough Medicine

▼

The Heat

▼

Casual Hookups

▼

Getting Drunk

▼

Big Parties With People She Doesn't Know

▼



|Secrets|
Most people while notice the ring missing from Ophelia's left hand, but what she won't tell anyone is why. Most have assumed she broke up with her (ex)Fiancee due to her seemingly cool attitude toward the whole thing and the fact that she is seen as rather ruthless. However, the truth is that he cheated on her multiple times, including with her old best friend which has made Ophelia not only incredibly wary of love, but also unable to trust others.

|Family|
Eleanor Katō (nee. Wilson) | Mother | Fifty-Seven | Astronomer
Daichi Katō | Father | Sixty-One | Retired Auror
Orion Katō | Thirty | Seeker for the English National Quidditch team
---
---
---
---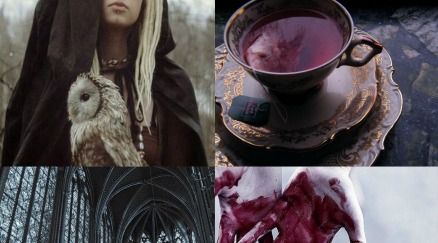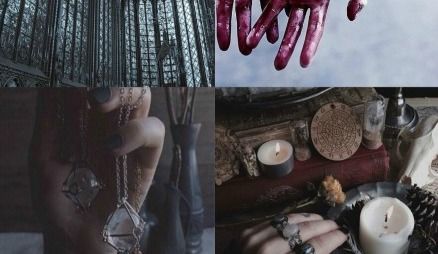 |Biography|
Ophelia's childhood was a rather happy one. With both her mother and father in her life (and deeply in love) since childhood she has been instilled with a longing for love and a sense of what she wants to call 'home'. While as a child she was rather secluded, that was only through her own doing and she still had two dear friends - Lily and Isaac. Ophelia can remember having a crush on Isaac since she was five years old, she'd often imagine their future together with a family and sweet little cottage. Despite not having the most friends, Ophelia was rather happy with her two best friends and her brother to hang out with. Although Orion was very popular with the whole school, especially when they got to Hogwarts and he joined the Gryffindor Quidditch team, he would make sure to always make time for his little sister.

Growing up in the Kent countryside meant Ophelia had lots of land to roam on and space to discover her magic. Something that happened rather suddenly at age eight. She was in the garden with Isaac and Lily, Ophelia had her favourite doll with her and refused to let Lily play with it. Lily then proceeded to try and tear it from her hands, causing a leg to separate from the dolls body. Ophelia was distraught, and Lily sheepishly backed off. Isaac attempted to comfort the crying girl but Ophelia just gripped her dolly tight, willing her to be ok. When Ophelia pulled away to see the damage that had been done, she saw nothing but her doll in pristine condition with both legs still attached. Despite that being the simplest of magic, it was the start of Ophelia's impressive career as she went onto perform more complex spells in her teens.

Arriving at Hogwarts, both friends by her side again, Ophelia was quickly sorted into Ravenclaw while they went to Gryffindor with her elder brother. To begin with, Ophelia was sad she wasn't with her friends and brother but once to got to know the likeminded individuals she shared a house with, the girl quickly settled in. It was during their Fourth year that Ophelia finally plucked up the courage to ask Isaac out, it was during a trip to Hogsmead. Isaac happily accepted and even bought her a chocolate frog in Honeydukes. They dated all through school (much to Lily's dismay). What Ophelia had never realised was that Lily also had feelings for their male friend, and so when Ophelia would boast about her amazing relationship, Lily would bite her tongue and smile, all the while slowly disliking Ophelia for what she was doing.

Once Ophelia left school, her and Isaac soon moved in together and when she turned twenty he proposed. Still close with Lily, Ophelia was eager to share the news with the girl who she still had no idea, loved her Fiancee. Trying to get revenge, Lily began dating Ophelia's brother, Orion, but that didn't last long before he got a spot of the English National Quidditch team and had to break up with her due to travelling so much. As her sadness turned to anger, Lily hatched a plan to get Isaac to fall for her instead.

It wasn't until the past year that Ophelia found out Lily's feelings. And in the worst possible way. Coming home to her Fiancee and her best friend kissing in her own home was probably the most painful thing to ever happen to Ophelia. After throwing his ring at him, Ophelia swiftly moved out and into her brother's apartment. He wasn't there often so she pretty much had the place all to herself. Ophelia was heartbroken - How could she ever trust anyone again?

Her life was pretty much a mess until she got offered a job at the Ministry - somewhere she's always wanted to work. Gleefully accepting, Ophelia decided to focus on the future and forget about her painful past.
---
---
---
---
|Wand Type|
10 1/4", Yew wood, Veela hair core

|Patronus|
Siamese Cat

|Boggart|
Her family slowly dying & having to live her life alone

|Prior To Recruitment|
Ophelia had always dreamt about working for the Ministry of Magic, as soon as she left school the girl applied but was told she was too young and needed some more experience. Joining her mother at her place of work, Ophelia trained to become an astronomer before getting contacted by the Ministry and going to work for the Mysteries Department.

|Pet(s)|
Sphynx Cat | Astrid | Male | 3 years old
Screech Owl | Venus | Female| 7 years old

|Magical Strengths|
Astronomy
Charms
Defense Against The Dark Arts
Divination
Study Of Ancient Runes
Potions

|Magical Weaknesses|
History Of Magic
Transfiguration
Herbology
Care of Magical Creatures
Flying
---
---
---
---
|
Face Claim
|
Kiko Mizuhara
|
Portrayed by
|
La.Lune
|
Dialogue Color
|
#7E64A1