"Great things never came from comfort zones."
Theme Song
◈
One Dance || Drake
---
---
---
---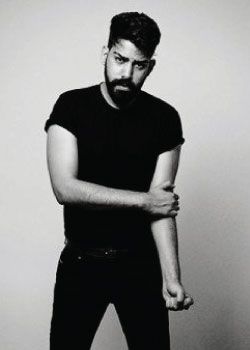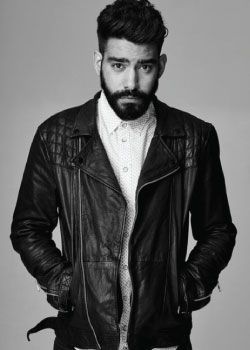 Full Name
Elias Coleman

Nickname(s)
Eli

Age
26

Date of Birth
January 2nd

Sexuality
Heterosexual

Department
Beast Division

---
---

✔

Cheerful


✔

Articulate


✔

Flexible


✔

Modest


✔

Understanding
✘

Shy


✘

Clumsy


✘

Distractible


✘

Frugal


✘

Insecure
Personality Description
Elias is the type of man who is very comfortable with his current situation. He enjoys his own company as well as the company of magical creatures, however sadly money has been a little tight with the Daily Prophet offering him less and less as of late. So when he was asked if he would be interested in joining the Beast Division of the Ministry Elias faced a rather difficult choice. Having to work with people... It may not be exactly his forte but after much discussion at family dinner it was decided the opportunity might be good for him.

Elias admittedly had to agree and so he forced himself to accept and not dreads the morning of his new job. However he is also trying to be positive and hopes to meet nice people in the Beast Division and also looks forward to encountering magical creatures. Elias is a planner at heart and his home is full of lists of things to do, but should plans change he is quite capable of rolling with it. He prides himself on his laid back attitude despite the fact that he may be terrified on the inside. He is a firm believer that if you act a certain way eventually you might start to feel that way as well. He's hoping the confidence he tries to exude will kick in for real soon.
---
---
Biography
Elias was born on a cold January morning to an extremely pleased muggle mother and wizard father. The Coleman family brought home their second son that afternoon and introduced him to his older sister by three years. His sister Orpha took to the young Eli immediately. There are stories of Orpha conjuring up bubbles for her baby brothers enjoyment. Elias took to magic like a natural, and soon he was adding in sparks to his sisters bubble show.

As the years passed Elias felt his mother grow more and more distant from the family, being a muggle she was forced to just sit and watch as the rest of her family preformed seemingly impossible acts with little to no effort. Sensing her discomfort Elias' father asked the two to tone down their abilities and tucked away a few of the moving posters for her benefit. However this effort proved to be futile and it was the day after Elias' third birthday when his mother packed her bags and left. Distraught their father kept to himself for many weeks, leaving Orpha to fend for her and her brother. Their meals mainly consisted of peanut butter sandwiches and ice cream.

However their father after his time of mourning came back to them seemingly vibrant with life. He had come to the realization that his family needed him and vowed never to let them be again. Despite missing their mother terribly the Coleman family did the best they could. Their father played with them every day and ensured they were always happy. They came together as a family and managed to form a rather successful and positive routine. When the time came for Orpha to go off to Hogwarts, Elias found he missed his sister terribly, and so his father offered to get him a pet to fill the void. Agreeing the two headed off to Diagon Alley where Elias picked out a rather small looking owl whom he fondly named Ellie.

Eli found he connected rather splendidly with Ellie and he spent all of his days with her while he waited for his sister to return home. Years later the time came for Elias to join his sister at Hogwarts and so he packed up his things and Ellie and watched as his father tearfully kissed them farewell at Kings Cross. Elias found himself placed in Hufflepuff and greatly enjoyed his time there. He spent a great deal of time to himself and with Ellie but he found he loved his classes. It was a hard time making friends but the boy did manage to make a few here and there. Being so shy Eli found he preferred the company of animals who seemed far less judgmental. And he could be found doing his homework in the Owlery on many occasions.

during his term at Hogwarts Eli's father managed to meet another woman. She was a pretty thing named Rosie. She worked with Elias' father at the Ministry and the two got along splendidly. So splendidly in fact Elias attended their wedding just after his graduation from Hogwarts. Orpha and he were happy for their dad and watched overjoyed as he was given another chance at love. Wishing to give the happy couple privacy Elias moved into London and found himself a small place where he and Ellie could find themselves. A few months after his move Elias adopted two other cats and unfortunately said his farewell to Ellie who had passed with natural causes.
---
---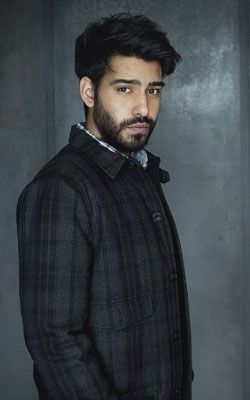 Likes:
Animals of Any kind

▲

Writing

▲

Being Alone

▲

His Cats

▲

Home Decorating

▲

Long walks

▲

Wine

▲

Comfy huge sweaters

▲

The Colour Purple

▲

His Family

▲

Family dinners

▲

Holidays

▲

Quiet mornings

▲

Muggle T-shirts with funny sayings on them

▲

Making Lists

▲

Cooking

Disikes:
Large Crowds

▼

Public Speaking

▼

People Staring

▼

Brussel Sprouts

▼

Writers Block

▼

Blood

▼

Confrontation

▼

Introductions

▼

Maybelle

▼

Animal Abusers

▼

Zoos

▼

Smell of Petrol

Secrets:
Elias is writing a book that he hopes might rival Newt Scamanders. He knows its a large undertaking but he has put many years into the project already.

Family:
Jamal Coleman | Father | Ministry Official
Rosie Riggins-Coleman | New Mother | Ministry Official
Maybelle Craft | Biological Mother | Location Unknown
Orpha Coleman | Sister | Wizard Photographer
---
---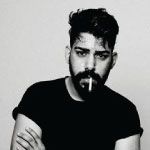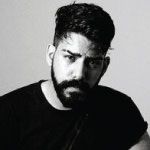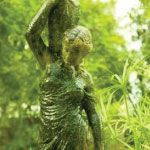 Wand Type:
Black Walnut | Phoenix Tail Feather | 10"

Patronus:
Cougar

Boggart:


Occupation or What they did Before Recruitment:
Elias worked a number of small jobs here and there as a reported for the Daily Prophet. He did a number of articles on magical creatures and how one might go about living along side them. He is also working on publishing a book on the subject as well.

Pets:
Eli has two cats to whom he fondly refers to as Atticus and Finch. Atticus is a large fluffy tabby while finch is a pure white short haired cat. He is considering getting another Owl but finds he cannot bring himself to look.

Magical Strengths:
Care of Magical Creatures
Creature Understanding
Charms
Food Magic

Magical Weaknesses:
Potions
Defense against the Dark Arts
Transfiguration
Elemental Magic
---
---

Face Claim:
Rahul Kohli
Portrayed by:
BoneBrain
Dialogue Color:
#4f7c19