"You can never be overdressed or over educated"
Theme Song
◈
Lightning (feat. John Rzeznik) || Cash Cash
---
---
---
---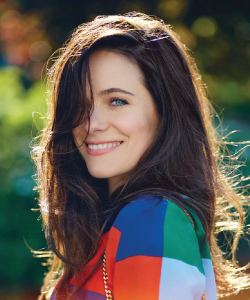 Full Name
Gwen Helena Andrews

Nickname(s)
Gwen | Andy

Age
24

Date of Birth
October 21st

Sexuality
Pansexual

Department
Minister of Magic and Support Staff | Level 1

---
---

✔

Innovative


✔

Risk Taker


✔

Efficient


✔

Elegant


✔

Perfectionist
✘

Impatient


✘

Apathetic


✘

Fiery


✘

Provocative


✘

High-Handed
Personality Description
Gwen is a go-getter, she is unafraid to let others know what she is thinking and often she will suggest outrageous things in order to complete a certain goal. She's very sensitive about her family and her accomplishments and will not stand for either subject to be criticized. However she believes that she has done an excellent job in minimizing her mistakes and will do just about anything to ensure she has done a job right. In a word she is a perfectionist and will often be found staying late a night to finish something.

Her work ethic is her greatest strength and she finds it easy to spend every waking moment on a project. This however has left Gwen is a very sad social life, while she may attend events and parties thrown by the higher class she truly doesn't have someone she considers a best friend. Her life is rather lonely in her pursuit to please her parents. She has tried in the past to make a few new friends but has fallen out of touch with them. She wonders if perhaps she might find a friend in the Ministry. Gwen is a sexual being and having bottled up many emotions and reactions she is a rather enthusiastic lover, however this is a rare treat for her as again it is rather hard for her to connect to people on that level.

Gwen prides herself on her appearance and will spend a great deal of time in the mornings primping in order to feel acceptable for the day. She always dresses in the latest robe fashions as per her mothers orders as well as spends a great deal of time working on her physical fitness.
---
---
Biography
Gwen grew up in a fairly prominent wizarding family, the Andrews were well known in most social circles and because of this fame Gwen was required to look and act certain ways at all times. There was no time for fun and games as the Andrews had an image and reputation to uphold. So Gwen was subject to a tutor at the age of three. She was taught how to properly hold a wand as well as all forms of etiquette. This sort of upbringing had Gwen molded into the ideal child.

Should she have any outbursts or tantrums the small child was tucked away in her room and left alone until she had calmed down. There was never any acknowledgement when Gwen asked to learn exploding snap, as it was not a game for the dignified. Should any of her requests or questions deem unacceptable Gwen was ignored until she came back with a more acceptable attitude. She learned quickly that she was expected to be a certain way and if she was not perfect she would be put away and forgotten. Not one to be left behind Gwen quickly became a model child.

She dressed in all the finest robes and when she attended events with her family she was an exceptionally polite and endearing girl. Gwen read the books her mother wanted her to read and kept up with her fathers work as an international wizard trader. He dealt mostly with the dealing of hard to find potion ingredients.

When the time came for Gwen to attend Hogwarts she was outfitted with the finest clothes and equipment. Along with her Tawny Owl named Andros she completed 7 very successful years at the school. Gwen was placed in the house Ravenclaw and she could often be found in the dorm room or the library late at night completing extra effort assignments. She was well known for her work ethic and found was especially gifted in Transformation and Charms. By the end of her Term at Hogwarts she could turn an entire room of chairs into a series of farm animals and could summon a small marble to her from a county away.

Exeptionally pleased with their daughter her parents took her back home with welcoming arms and they took every opportunity they could to parade their daughter at the latest social events. Their daughter the genius. Gwen of course did what was asked of her but she found her quest for knowledge was not yet satiated. So she took the opportunity to work at the massive wizard library in London named Wifty Magic. She worked there for a few years taking the time to consume all the books she could.

Eventually with all this extra knowledge Gwen found she had the ability to be an animagious and she was quite elated when she was given the opportunity to register as one. Her ability took the form of an Arctic Fox and she found the ability to run in the woods behind their manor an excellent form of stress relief. After a few years at Wifty she was confronted by a requiter asking her if she would be interested in a position at the Ministry and ever on the search for new experiences Gwen jumped on the chance.
---
---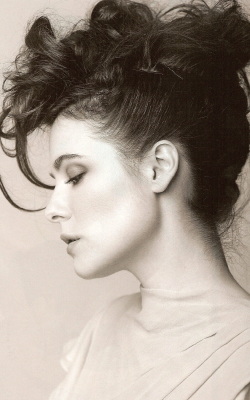 Likes:
Animals

▲

Running

▲

Physical fitness

▲

Tea

▲

Decadent Desserts

▲

Fashion

▲

Flowers

▲

Rainy Days

▲

Libraries

▲

The smell of books

▲

Quiet

▲

Swimming

▲

Taking Charge

▲

Learning

▲

Being the Center of Attention

▲

Sex

▲

Herself

▲

Her body

▲

Citrus Smell

Disikes:
Children

▼

Loud Noises

▼

Sweets

▼

Humidity

▼

Having nothing to do

▼

Mistakes

▼

Being Ignored

▼

When someone takes too long

▼

Mess

▼

Sloppy Dressers

▼

Middle and lower class

▼

Overly Emotional people

▼

Gaudy pink colours

▼

Indecisive people

▼

Not knowing

Secrets:
Gwen is an extremely sexual person, she's often bottling up her emotions and feelings and she enjoys the release physical love can give her. She's not overly open about this but should she find a soul she finds attractive she usually go for what she wants. Her family is unaware of her lewd behavior and she intends to keep it that way.

Family:
Annabelle Andrews | Mother | Socialite
Bruce David Andrews | Father | International Wizard Trader
Vera Andrews-Walsh | Grandmother | Socialite
Henry Andrews | Grandfather | Retired Trader
---
---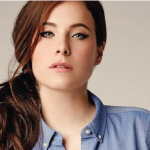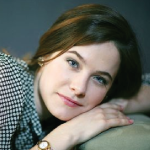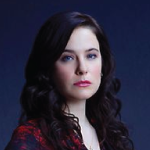 Wand Type:
Willow | Unicorn Tail Hair | 11 Inches

Patronus:
Dingo

Boggart:
Her Family Rejecting her

Occupation or What they did Before Recruitment:
Librarian

Pets:
A Tawny Owl named Andros. Andros was named after an invincible wizard who was rumored to produce a patronus the size of a giant. Andros is a loyal companion despite his old age now. Gwen keeps him at home and will often run with him flying over head in the woods. He still brings her, her mail but should she need to send a message further away she will use another owl as Andros can no longer make the trip.

Magical Strengths:
Transfiguration
Charms
Summoning spells
Animagious
Healing Spells
Water Magic
Conjurations

Magical Weaknesses:
Potions
Hexes
Jinxes
Counter Curses
---
---

Face Claim:
Caroline Dhavernas
Portrayed by:
BoneBrain
Dialogue Color:
#7ed4af